As known by many, thousands of Filipinos are looking for jobs out of the country to be able to provide for their families. Israel, which is most often out of the context when jobs are talked about, would be needing thousands of workers, hopefully, Filipino workers. The Department of Labor and Employment (DOLE) has high hopes that the country would get Philippine workers and they're hoping that it'll start by November of this year.
Read: Saudi Arabia Jobs that OFWs Can No Longer Apply For
Silvestre Bello III, DOLE Secretary, was able to confirm that there might soon be Filipinos to fill in these 5,000 hotel workers. As per reports and discussions, the Israeli government made their preference about hiring Filipino workers for the positions.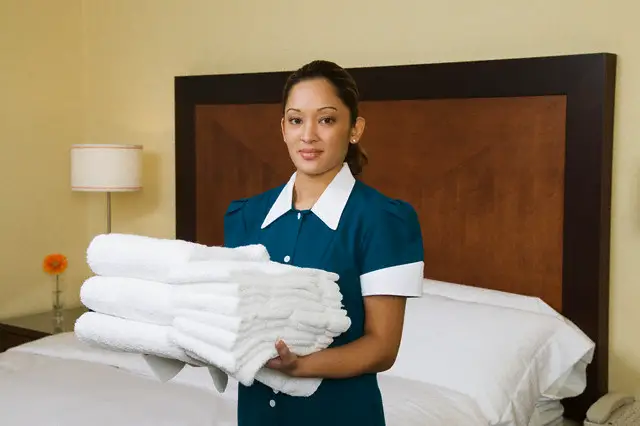 In addition to that, Bello also said that the expected salary is good. Why? Because caregivers there actually receive around $1, 350 to $2, 000 a month.
That might make you joyous a little bit; however, Bello said that the 5, 000 hotel workers might have the same amount of salary.
To add to the fact that Israel would be looking for around 5, 000 hotel workers, DOLE also said that Germany and Japan also opened more jobs for Filipino workers. Koji Haneda, Japanese Ambassador made a mention of this through the residency status they're planning to offer; they would require and look for more skilled foreign workers to get a hold of thousands of jobs next year, he said this at the 44th Philippine Business Conference at the Manila Hotel.
Read: Are You Looking to Work Abroad? Thousands of Jobs in Europe for OFWs are Available
Are you interested in applying for these jobs? If yes, then the DOLE advises hopefuls to secure and prepare a certificate from the Technical Education and Skills Development Authority (TESDA). Of course, in order for you to be eligible to work in that industry, you need to have some sort of a certification in the hotel and restaurant industry.
The easiest and fastest way to do it? Get the certification through TESDA.
Get the opportunity to work abroad and to have a lucrative compensation. Israel will be looking for around 5,000 hotel workers; hopefully, Filipinos would be the ones to fill in these positions starting next month.