After the breakout of the unwanted African Swine Fever (ASF), a lot of our countrymen tried to avoid pork to be free of the said disease. After the breakout that happened, many of us thought that it's fine to eat it now; what we do not know is that it's still lurking around.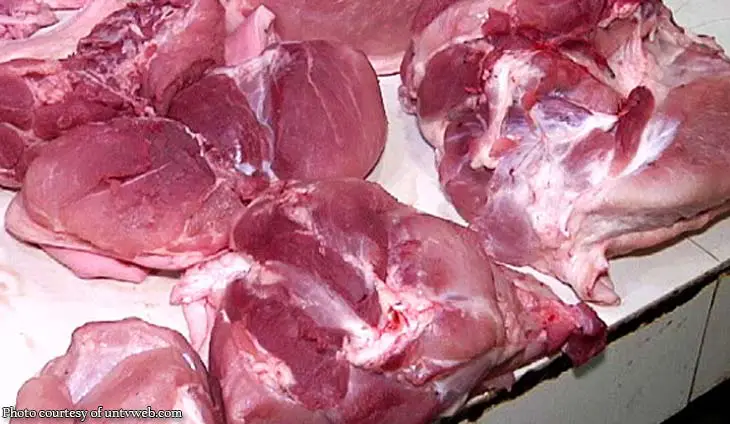 What did our government do about this? Were reports spread about the infections of the ASF?
Read: Cheap Mangoes For Sale as per the Department of Agriculture (DA)
Ban of entry of commodities to Mindanao and Visayas
Several processed meat products have been tested and have been confirmed that they're positive for ASF. The Philippine government apparently banned the entry and the transport of these commodities to the country – specifically in Visayas and Mindanao.
It's shocking; in fact, many of us still don't believe the fact that some processed meat that are currently being distributed nationwide "might" contain ASF. The Bureau of Animal Industry (BAI) on October 15th, 2019 confirmed that there were three (3) samples of meat, tested to have had the viral ASF DNA.
Read: Taiwan is Now Visa-Free for Filipinos
They used a real-time polymerase chain reaction test to determine whether a specific category of meat contains the virus.
Which products were said to have ASF?
As per the testing is done by the BAI, the products that contained the ASF virus were longganisa, hotdog, and tocino. One thing to note, though, the report did not show or reveal a specific brand or from which these products came from.
This is why the best thing to do in this case is to avoid the said food, to avoid the spreading of the ASF virus.
Read:How do You Make Sure That The Chicken You Are Eating Is Bird Flu-Free?
Samahang Insutriya ng Agrikultura (Sinag), an Agriculture Group, said that these products are most likely imported. Furthermore, they said that maintaining that processed meat products are never actually positive for the ASF.
This only proves that we should not trust the claims of processors that the ASF virus can actually be killed once it undergoes heat treatment."
Movement and sale of processed meat products
While some Local Government Units (LGUs) imposed a ban as a precautionary measure against the infamous and spreading ASF disease, the Department of the Interior and Local Government (DILG) ordered distribution, movement, even sale of these processed meat products.
Coming after the Philippine Association of Meat Processors Inc. (PAMPI) warned of about P50 billion in losses in sales as its members continue to encounter challenges and hardships in transporting and delivering products to some provinces.
Read: Health; is it The Best Business Now And in The Coming Years?
Not just that, PAMPI also said that this might have made the image of the industry worse than it already is. Rex Agarrado, PAMPI spokesman, said that they've duly respected what the government wants and that they can find samples if they really want one.
All our processes, we have respected the rules. Anyone could taint the samples. And if they wanted the results out, they would not wait for another week before they release that. We are just concerned on their timing."
The Quarantine First Policy
Samahang Industriya ng Agrikultura (SINAG) Chairman Resendo So, sent letters and addressed the Department of Health (DOH) Secretary Francisco Duque III, Department of Agriculture (DA) Secretary William Dar, and Leonardo Guerrero, Customs Commissiooner for the strict implementation of the Quarantine First Policy.
We will not hesitate to file appropriate charges with the Ombudsman and other appropriate courts against those that have been remiss in ensuring the full implementation of the Quarantine First Policy."
Read: P3 Billion in Cash Aid, to be Given to Rice Farmers
In a statement, SINAG said that all pork and pork-based products imported in the country was known to have "never been subjected to any ASF testing at the first port of entry." Having this said, the SINAG is blaming the entry of pork and pork-processed meat in the epidemic.
The Food Safety Act of 2013 requires all imported food to undergo strict and thorough cargo inspection and clearance procedures by the DOH and the DA at the first point of entry in the country. This is to determine definite compliance with the national regulations in aligning national phytosanitary and sanitary measures.
All containers with pork and pork-based imports and pork byproducts should be examined and checked 100 percent at the port of first entry."
Read: The Food and Drug Administration (FDA) Gives Order to All Stores to Hide Alcoholic Beverages
Now that you are aware of the situation regarding ASF and processed meat, be careful in purchasing them because not all processed and raw meat that comes in our country are thoroughly inspected and checked before it gets distributed.
Who is to blame in this mess? Would it be helpful to stop purchasing processed meat for the time being altogether?
Source/s: The Philippine Star | CNN Philippines