In the middle of the continuous widespread of the infamous Novel Coronavirus (nCov), private hospitals in the country said that they are ready and prepared to handle patients who are suspected to be infected by the nCoV. The rising death charts caused by the virus is seen by many as a sign to continue the safety and precautionary measures.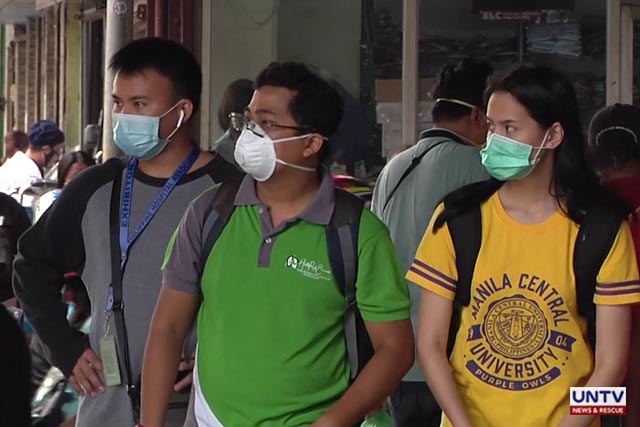 Infections go here and there from all across the entire planet and it's no one to blame for. Rumors and a lot of hearsay have been spreading that some countries are able to concoct and finalize the antibody and the vaccine that can help neutralize the 2019 nCoV but no final words about it were out yet.
Some members of the Private Hospitals Association of the Philippines Incorporated (PHAPi), however, said that they have procedures and systems in place to help and accommodate to patients should there be an outbreak of the said condition in the country.
Read: Processed Meat Positive For African Swine Fever (ASF), as Per Test
Rustico Jimenez, President of the PHAPi said that they're aware what they should do when this happens because they follow strict protocols in handling and containing patients affected with a virus akin to this.
We know what to do because we just follow the protocols implemented during SARS outbreak."
Because these health workers know what they need to do in case a patient infected with a flu comes in need of their assistance, they said that they'll follow the protocol implemented when there was an outbreak of the Severe Acute Respiratory Syndrome (SARS).
PHAPi
The organization has more or less 900 members in the whole country and they're dedicated to help people, patients who are dealing with mild-to-severe health conditions.
As per them, they are more than ready for nCoV in case there's a possible outbreak within the near future.
Read: The Department of Health (DOH) Recommends Price Reduction For 120 Medications
They're ready for nCoV
In a statement, Jimenez said that there are frontliners or health workers that are assigned to spot positive cases of the nCoV. He said that these workers will determine the feasibility of the virus infecting a patient by doing series of tests and assessments.
This is done by determining which among patients seeking consultation are manifesting flu-like symptoms like fever, cough, colds and shortness of breath and have history of travel to Hubei, China."
Then, when they determine that a patient is a possible case, they'll be referred to a Department of Health (DOH) hospital, Jimenez continues. He also stated that if the hospital is capable of managing the case there; where they have complete and sufficient resources and tools, then that's where you'll be put in isolation.
Read: Better and Affordable Organ Transplants in the Philippines, Soon
Once they see that you are a possible case, you will immediately be referred to a hospital of the Department of Health (DOH). If that hospital has the capabilitiy to treat and manage cases, then you will be put in isolation there."
Isolation rooms in hospitals
Yes, DOH-accredited hospitals are required to have at least two (2) isolation rooms. He also admitted that "big" and "more lucrative" hospitals are the ones which have negative pressure rooms.
Moreover, he also said that these rooms are specifically designed to keep the air inside circulating preventing it to be released outside which can stop the disease from spreading.
Read: How Much Should You Spend to Treat and Prevent Measles in the Philippines?
So to conclude, they are indeed ready for nCoV. Jimenez said that they have strict rules for workers who would be handling patients infected by the nCoV. He said that workers who would be assigned to deal with people who are under investigation for the nCoV would be:
Required to wear protective covering such as a robe, face mask, and gloves
Required to no longer handle any other patient so that the virus can be contained, if there are any
Assigned to help in the solving of the problem
Overwhelming Numbers
He admitted that at this point in time, they'll be able to handle consultations of the nCoV. However, if an epidemic is clear, he said that the whole of the PHAPi will be overwhelmed; if over hundreds of consultations a day would be possible, it's something that he says, they won't be able to handle.
But when there is already an epidemic, we will be overwhelmed. If we see like hundreds of consultations a day, I don't think we can handle it."
As of this moment, they're claiming that they're ready for nCoV given that a few patients would be infected. However, if it's something that's out of their capabilities, we might need help.
Read: Free Dialysis Treatment to the Needy, Approved OK-ed by the House of Representatives
In our part, let's learn to keep ourselves clean and free from the virus by making sure that we heighten our immune systems. We have written an article about how you can save yourself from this infamous condition – you can read that here!
What do you think about them claiming that they're ready for nCoV? Do you think that it's something our country will be able to contain? Or would it be an epidemic that could be so fatal that it can take a toll on millions of lives around the globe?
Source/s: The Philippine Star