After the turn up in the issues and the discussions about the Department of Social Welfare and Development's (DSWD) Social Amelioration Program, a lot of people were contesting about being given more benefits because of the lockdown and the enhanced community quarantine (ECQ).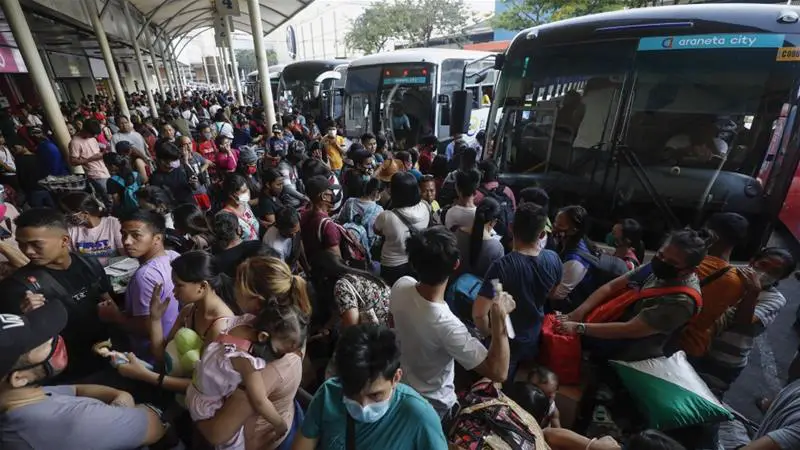 Apart from the amelioration, the Department of Labor and Employment (DOLE) said that they'll be helping workers from the informal sector by giving them jobs. In addition to that, DOLE said that they'll provide a P5K cash salary subsidy to people who are regular workers of the private sector.
Read: Do Subdivision Residents Don't Need Help From the Government? The Department of the Inerior and Local Government (DILG)Says So
But in the city of Manila, Mayor Francisco "Isko Moreno" Domagoso announced that they will be providing P1K worth of cash aid to families. In his Facebook live video, Isko Moreno said that Manila City families will receive P1K of cash aid. He signed Ordinance No. 8625 which allows the grant of the City Amelioration Crisis Assistance Fund 2020 (CAFAF).
The newly-signed ordinance by the Manila City Mayor read:
The amount of P1,000 per beneficiary shall be given to barangay-identified beneficiaries as financial assistance to be distributed in the 896 barangays in the City of Manila to cushion the effect of the COVID-19 crisis and to enable the people of Manila to purchases much needed food and supplies for their survival."
Read: Lockdown Extension For 2 More Weeks, Most Likely Says Panelo
How many families are there?
The news excited all families in the city and this triggered a lot of positive feedback from different sectors of the government. As per Mayor Isko, there are a total of 568,000 families in the listed barangays. He said that these Manila City families will receive P1K as part of what they could offer as a form of help and assistance.
Bawat isang pamilya, 568,000 families per total of the listed barangays, tatanggap po kayo—kaysa intayin pa niyo ang pagkain na laging nade-delay dahil sa kulang na suplay—ay bibigyan po kayo ng pamahalaang lungsod ng Maynila na tig-iisang libong piso."
In Translation: Each family out of the 568,000 families as per the total listed in barangays, you will receive P1K pesos. Instead of you waiting for the food box that is always delayed because of supply shortage, the Manila City government will help and assist you.
Read: Only One Financial Assistance per Household is Allowed
To clarify, Manila City families who will receive this cash subsidy would still be given the food. This is on top of the food box grant by the government of Manila.
CAFAF Budget
In case you're wondering where this amount will come from, it's going to be from the CAFAF. It's currently at P591.5 million and it's going to be from the following sources:
The Office of the Mayor, Maintenance, and Other Operating Expenses (MOOE) – P200,000,000
The Manila Department of Social Welfare – P124,000,000
City Development Fund (CDF) – P267,500,000
Read: P100 Billion Cash to Help Poor Families, Released by the Department of Budget and Management (DBM)
With these sources, Manila City families can get the P1K cash aid without any doubt. It's going to be received by everyone so we just have to wait; distributing it to more than 500,000 locations and households is not easy.
How will the people receive the cash aid?
As per the plan of the city government, the funds will be given to each barangay then it's going to be the job of the barangay board to distribute it. In addition to that, Mayor Isko said that they'll be prioritizing the 544 barangays who were not able to receive the food box from the Manila City government.
The families inside barangays that were listed will definitely be given. The City Mayor even said that people don't need to line up; it's going to be given to them while they're at home.
Raed: Gov't Workers' Midyear Incentive Should be Released Soon, Too
 House-to-house (ang distribution), wala pong pila. Lahat ng itinala ninyo ay dapat n'yong bigyan isa-isa. Sila ay mag-iisyu ng resibo at acknowledgement receipt."
In Translation: The distribution process would be house-to-house; no need to line up. All you've noted will be given the cash aid. They'll even provide acknowledgement receipts as proof that you were able to get one.
What do you think about this cash assistance that Mayor Francisco "Isko Moreno" Domagoso promised his people? Would Manila City families be well when they receive it? Can this aid in their battle for survival against the enemy that we can't see?
Each and everyone in the City of Manila are ready and are prepared to receive the P1K cash aid that would be provided to them by the Manila City government. No timeline was announced but it should transpire anytime within this week or the next.
Source/s: The Philippine Star | ABS-CBN News