The Food and Drug Administration of the Philippines (FDA) sent warnings to the public about using a particular kind of mask. As per them, valved masks do not offer any protection against the coronavirus disease (COVID-19) from spreading any further. Valved masks consist of a filtered valve and are only intended for industrial use, not medical grade.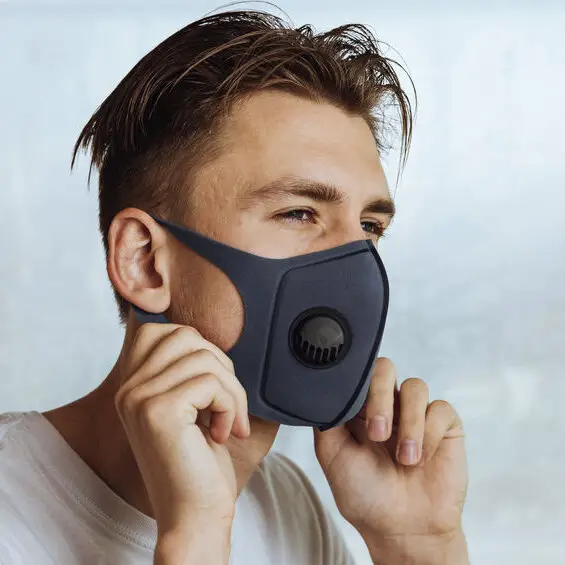 Local hospitals have previously warned against using valved masks as a protection against COVID-19. FDA Director-General Rolando Enrique Domingo said that valved masks only offer a "one-way" protection.
Read: Limited Face-to-Face Classes Approved in Low-Risk Areas
"One-way" Protection
The FDA director put emphasis on the fact that only the wearer would have protection via the valved masks. Therefore, if the person interacting with a person wearing a mask with a valve, they're not secured and protected.
Dapat po full coverage ang ilong at bibig tapos wala pong butas. Kasi po kapag may valve, so kung ikaw ang may suot nun maproprotektahan ka nga pero yun naman pong ibang tao–kung kayo naman ang may sakit–pwede ang ibang tao ay mahawa sa inyo."
In Translation: The nose and mouth should be fully covered. Because when there is a valve —if you are the one wearing it and you are sick —you can infect others.
Read: Cannabis to Prevent COVID-19, Researchers Speculate
He further made the clarification that valved masks are not intended for infection control and advised the public to use surgical face masks or cloth masks instead.
Kung infection control po talaga ang pag-uusapan, yung mga may valve ay hindi po para doon."
In Translation: In terms of infection control, a mask with a valve is not for that.
The use of valved masks is highly discouraged in enclosed community spaces such as malls, offices, and restaurants, but most especially in places "such as hospitals, clinics and other healthcare facilities including swabbing centers or in situations where a sterile field must be maintained such as the operating room because unfiltered exhaled air escapes to the field."
Medical City Against Valved Masks
The Medical City Clinic made a statement on its Facebook page discouraging the use of such masks.
While masks with valves are designed to ease exhalation and decrease humidity for the wearer; they do not block transmission of COVID-19 because they allow exhaled air and droplets to escape."
Read: The COVID-19 Sensor, Installed by Apple and Google?
The medical institution made the announcement that in all of its branches; it will "not allow patients and companions wearing masks with valves to enter clinic premises."
Not For the Purpose of COVID-19
Moreover, the use of such masks has been debunked by John O'Horo; a Mayo Clinic infectious disease doctor who heads up the institution's Personal Protective Equipment Task Force, stating that the valve is so the carbon dioxide and expelled air could exit the mask and that the mask only filters incoming airborne particles.
Face masks like those recommended by the CDC offer a small amount of protection to the wearer. However, their main purpose is so everyone else could be protected by keeping respiratory droplets contained. If everyone does this, it can significantly reduce the amount of COVID-19 transmission; and it's because each potential source of infection, each person, is trying to keep their droplets to themselves.
However valved masks do not do that; what they do is that they allow your exhalations (and respiratory droplets, which can carry the virus that causes COVID-19) to vent out into the air.
Read: People with Blood Type O are Less Susceptible to COVID-19
Usage of N95 Masks
N95 masks and respirators are significant towards medical professionals who work in hospitals and other environments where they are likely to be exposed to COVID-19 and dealing with patients who cannot use masks. In a more daily basis; N95 masks are used for other applications like construction work where incoming particulate can be detrimental to the lungs.
The 95 in N95 signifies their filtration level: they filter out up to 95 percent of airborne particles. A simple cloth or paper mask is recommended for an everyday basis. These masks are cheaper, easy to wear, and they are breathable enough not to need a valve.
The FDA calls for the careful usage of N95 masks.
Those are critical supplies that must continue to be reserved for health care workers and other medical first responders, as recommended by current CDC guidance."
Also Read:Pag-IBIG Housing Loans Rise Amid the COVID-19 Pandemic
Since the start of the COVID-19 pandemic, jurisdictions around the globe, such as those in the United States, have passed bylaws requiring mask-wearing in public, especially in enclosed spaces. Some of those mandates, like California's, explicitly ban masks with valves.
What do you think of valved masks? Do you agree upon banning the usage of such masks in place of N95 masks?