Whether you're a casual or hard-core gamer, or someone who just sparked curiousity and interest about Mobile Legends, this article is for you. For some, mobile gaming is a waste of time, but I believe that there's always a failure and success story behind every gamers. Indeed, a lot seemed to be invested in mobile gaming nowadays, especially that we are left no choice but to stay at home. Mind you, the first case of Monkeypox virus had entered the Philippines. Some are nonchalant about it but it's quite frustrating because the COVID-19 is still not ceasing and another virus is on the loose. Well, I guess it's always that 'que sera sera' saying.
Back to the mobile game, Mobile Legends Bang Bang (MLBB), or simply Mobile Legends, is evidently, still on the rise today. A lot of social media influencers like ChoOxTV, Sumpak, and Godsent are earning ample amount of pennies by playing the game while going live on Facebook and uploading contents on their YouTube Channel. Personally, those three are my favorite ML streamers and creators. ChoOxTV never fails to humor me even if he talks gibberish most of the times. He is an epitome of rags-to-riches story. He also helps victims of typhoon by streaming online which he referred to as Star for a Cause. Basically the money he will gain from a stream will be alloted to the typhoon victims. Perhaps, that's what I admire about him. Sumpak, on the other hand, is admittedly, good looking and also a good player. While Godsent, well, I like his voice even though I haven't seen his face since he uses an avatar and dub it using his voice.
So, how does Mobile Legends became a phenomena? In my perspective, this multi-role battle arena game gain its prominence for several reasons: it can be an escape, a past time, a platform for making friends, a source of income, and it has great illustrations. On the cons side, it can be quite addicting so it consumes time. Anyway, the heroes here have their own fictional origins and stories too. If you are a fancy of Greek Mythology, you will know what I mean. Plus, their lines also make sense and connote inspirational message as well. In this article, I will discuss how this game works for beginners and how gaming video creators earn by playing Mobile Legends.
Here's my ML account, I play the game every leisure time! Let's be friends! I'm still in Epic II since the end season! #HuhuPabuhat!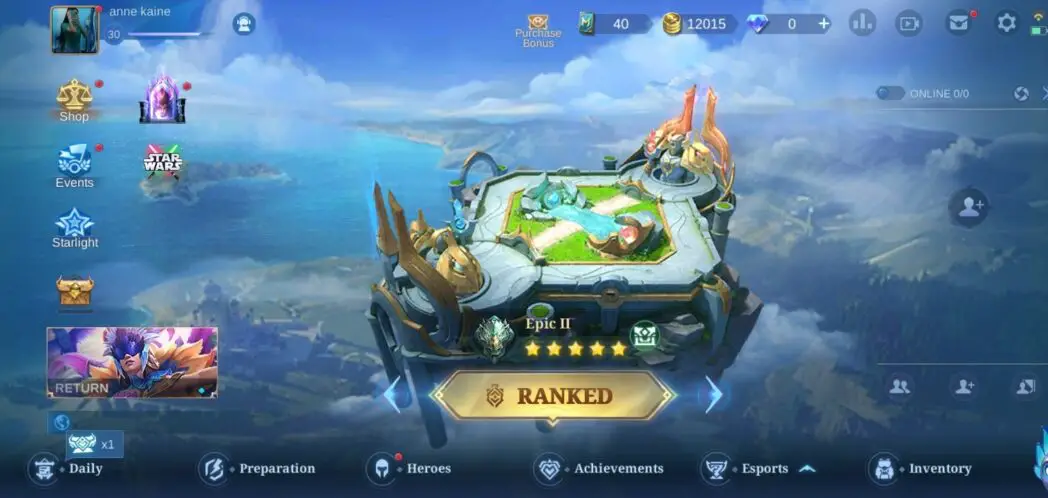 A Guide for Beginners
Guide 1: Type Mobile Legends and download the game from the Google Playstore.
Guide 2: Create an account. Decide for your ID name and choose an avatar for your profile.
Guide 3: The game has several levels including Warrior, being the lowest, followed by, Elite, Master, GrandMaster, Epic, Legend, Mythic and Mythical Glory, that's the highest and is decided by points unlike the first 5 levels which use stars. Either you lose a star or get added by one if you win.
Guide 4: The game also has different game modes which include Ranked, Classic, Arcade, Custom, Vs. Ai and Brawl. Ranked, Classic and Custom are mostly used by streamers.
Guide 5: Explore the game's home screen. When I just started playing, I have no hints about how the game works too. By there, you will see the options SHOP, EVENTS, STARLIGHT, DAILY, PREPARATION, HEROES, ACHIEVEMENTS, ESPORTS, and INVENTORY.
Guide 6: The heroes have different roles which to name are Tank, Fighter, Assassin, Mage, Marksman, and Support. You have to participate in events to earn and claim battle points or tickets, which you will use to buy heroes. Or you can purchase diads (diamonds- 1 peso for 1 diad) to buy the heroes and skins (skins are basically like costumes of the heroes) and they ranges from 200 diads to a thousand plus. My favorite heroes so far are Valir and Pharsa (Mage) and Guinevere (Fighter). I also use Franco (Tank) when I just want to trip during the game.
LIST OF ALL MLBB HEROES:
Tank: Alice, Tigreal, Akai, Franco, Esmeralda, Khufra, Minotaur, Lolita, Ruby, Johnson, Hilda, Gatotcaka, Grock, Hylos, Uranus, Belerick, Baxia, Masha, Atlas, Barats, Gloo, Edith
Fighter: Balmond, Alucard, Bane, Zilong, Guinevere, Sun, X-bog, Silvanna, Paquito, Freya, Chou, Alpha, Ruby, Hilda, Lapu-Lapu, Roger, Gatotcaka, Argus, Jawhead, Martis, Kaja, Aldous, Leomord, Thamuz, Minsitthar, Badang, Terizla, Dyrroth, Masha, Yu Zhong, Khaleed, Barats, Phoveus, Aulus, Yin, Julian
Assassin: Saber, Alucard, Zilong, Harley, Karina, Fanny, Hayabusa, Natalia, Yi Sun-Shin, Lancelot, Helcurt, Lesley, Gusion, Selena, Hanzo, Kadita, Ling, Benedetta, Mathilda, Aamon
Mage: Alice, Nana, Bane, Eudora, Gord, Harley, Pharsa, Valir, Esmeralda, Zhask, Kagura, Cyclops, Aurora, Vexana, Odette, Chang'e, Selena, Vale, Lunox, Kimmy, Harrith, Kadita, Faramis, Lylia, Cecilion, Luo Yi, Yve, Valentina, Xavier, Julian
Marksman: Miya, Layla, Granger, Natan, Roger, Karrie, Irithel, Lesley, Hanabi, Claude, Kimmy, Wanwan, Popol and Kupa, Brody, Beatrix, Edith, Melissa
Support: Nana, Angela, Estes, Diggie, Floryn
Now that you were able to grasp the concept of the game, I have written down lines from some ML heroes which can be your motivational quotes in case you are looking for something to cheer you up. To be honest, I am so fond into Eudora's lines.
Eudora: The more your fear grows, the smaller you become. What limits you is not magic itself but the way you use it. You should be ashamed for not trusting yourself. To change the world start by changing yourself.
Angela: Love and hope are the two greatest inventions. Stay in a good mood everyday!
Chou: Everybody has to start somewhere, knowing is not enough, we must apply. Empty your cup in order to fill it again. Not knowing oneself, that's the worst.
Layla: Everybody makes mistakes and good kids make amends. Now I know better, I'm stronger. Hope only dies when you give in.
Sun: Never settle for being second. Since this is so, it's better to accept it. Every mistake could be a lesson.
Hayabusa: Body must obey the mind.
Akai: What you need to do is believe, you have to believe it.
Saber: True warriors act, rather than being acted upon. One man, one sword, same goal.
Zilong: Be mighty, be righteous. Happiness is found from within, not in others. Only the fearless heart can soar to the heavens.
Baxia: My words weigh as much as my weapons. I set sparks flying wherever I go.
Ling: I shall regain what I deserve. Avoid it or just undertake it. Alone is another word for splendid.
Luo Yi: Gaze the stars and seek your path. Our victories will be limitless. Everyone has the right to embrace their true selves.
Hanabi: The enemy often knows you better than you do.
Franco: A real fighter never runs.
Freya: We never claim to be undefeated but unbreakable. Never forget your love for the land. Stand firm and hold your ground!
Aurora: Follow your heart, stronger than yesterday.
Gord: Imagination is the driving force of the energy.
Silvanna: If you want peace, prepare for war. My faith is rock-solid.
Carmilla: Love grants us the courage to keep going. Night falls yet love stays still.
Natalia: One life is just enough.
Kimmy: I can change the world as I see fit.
Karina: There are wonderful things in this world, worthy of your protection.
Miya: My only enymy is myself.
Pharsa: The higher you fly, the more you see.
Lunox: You can't have order without chaos. Balance is the only truth. I'm willing to sacrifice myself for this world I love.
Belerick: What comes from the soil, returns to the soil. Green leaves may fade but wisdom is evergreen. All lives are precious. Kids pride usually comes before the fall. The abyss may corode our land but not our iron will. Mighty oaks from little acorns grow.
Esmeralda: Death is nothing compared to my beliefs.
Badang: The time is now!
Gatotcaka: Legends never surrender.
How Mobile Legends gamers earn from playing
As a fan of ChoOxTV, or Edgar Dumali in real life, I 've almost watch all of his Vlogs both on Facebook and YouTube. As I have abovementioned, ChoOxTV started from scrap. In case you missed his story in Kapuso Mo Jessica Soho (KMJS), ChoOxTV's story was featured on one of its episode. According to what he said during the interview, they have no permanent home wayback. He experienced working in the market which pays him 30 pesos a day. He then met his wife in Zamboanga, but as he got addicted to online games, he had almost neglected his responsibility as a father. However, as his belief goes, "Ang tao minsan nasa baba minsan taas." Now, ChoOxTV has built his dream house and living with his family happily together.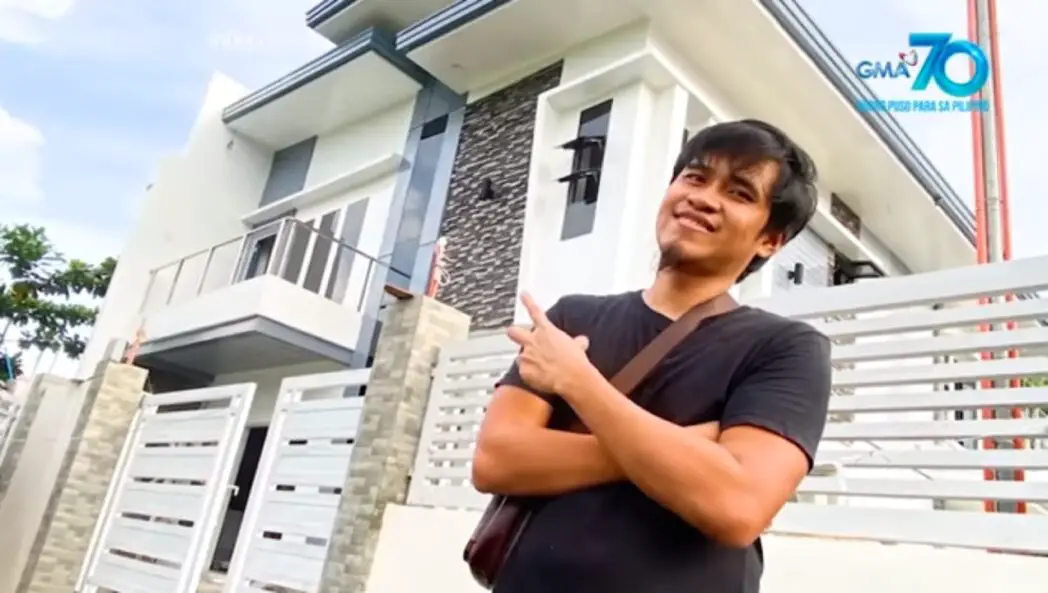 So far, ChoOxTV has millions of followers both on his Facebook and YouTube.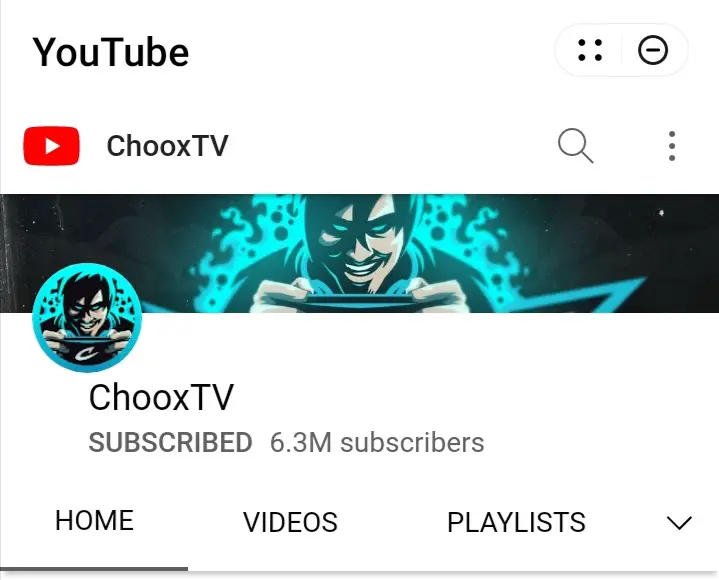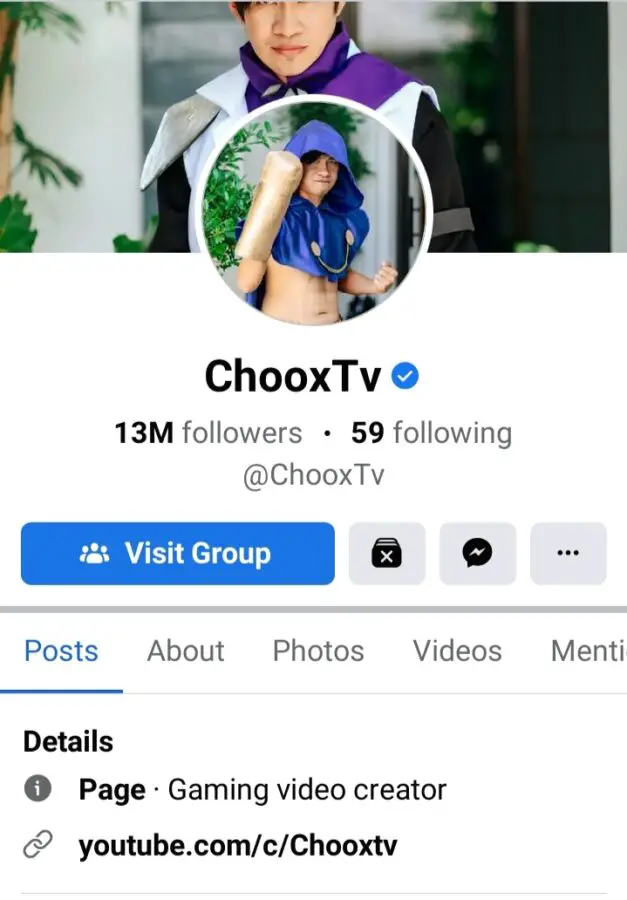 He also created a personal YT account where he shares his personal life with half a million plus followers.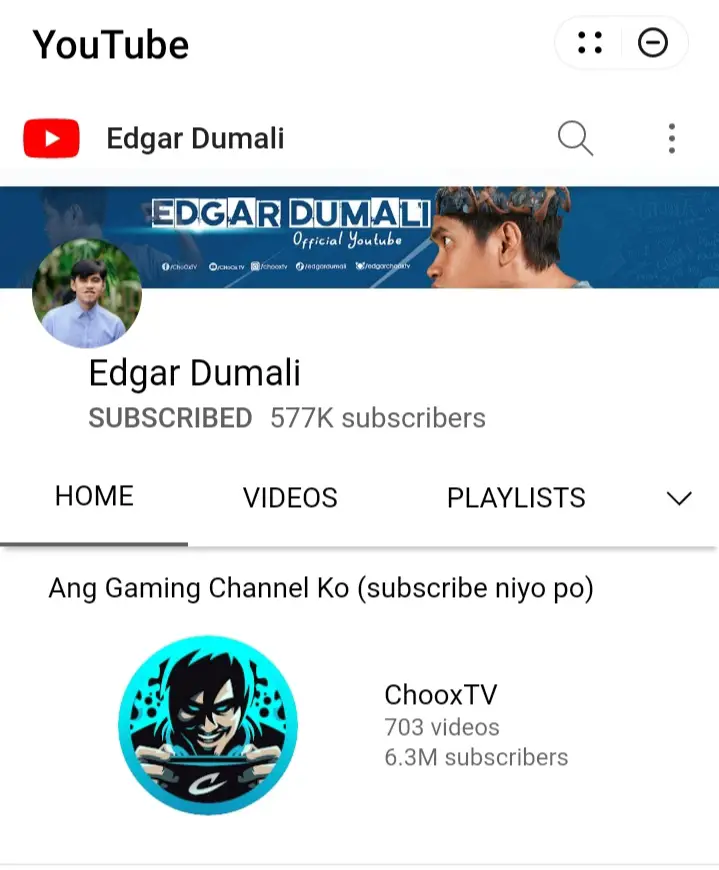 A YouTuber earns $1.21 every 1000 views. As you can see in the photo, ChoOxTV has around $373K- $2.24M Net Worth. His income in the last 7 days of July is $2.78k while he accumulated an estimated earnings of 6.73K in the last 30 days. That's around a hundred thousands and up.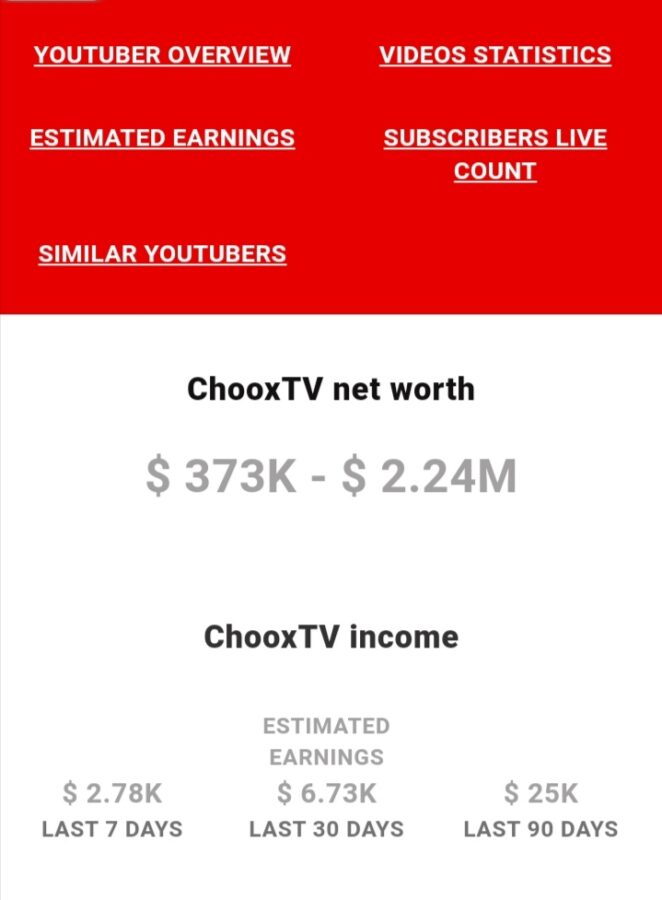 Viewers also send Stars when ChoOxTV is live streaming, he also earns from that as he can transfer them into cash.
A segment from Eat Bulaga (Bawal Judgmental) also featured some ML players. Based on one of the ML players, they do receive monthly salary and cash prizes whenever they join local and international competitions or tournaments.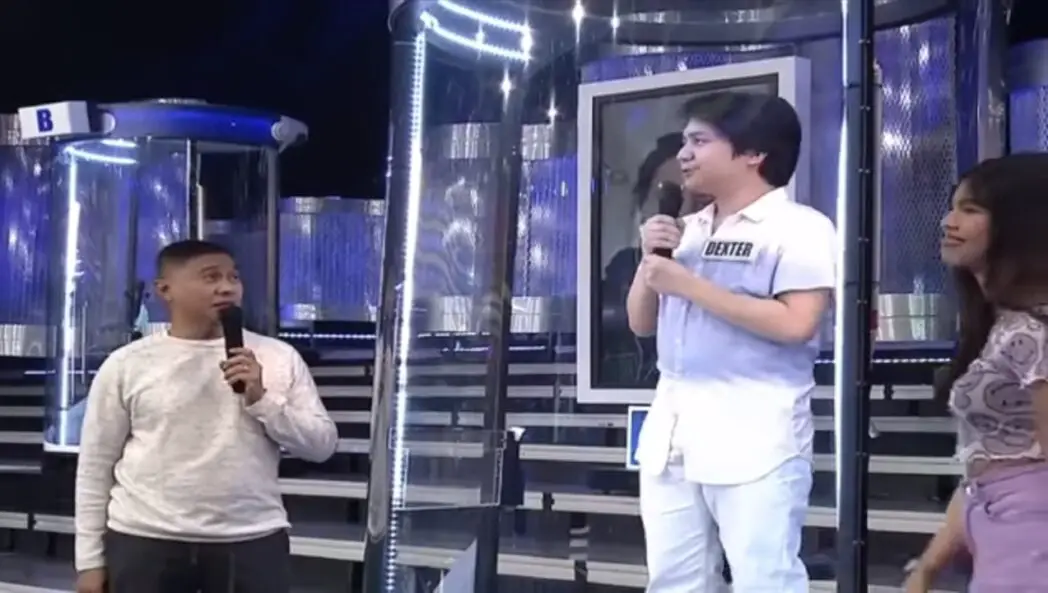 Technically, their monthly salary is through sponsorship from abroad and that's around P10k to P40k. Plus each of their achievements they will be granted another P10k.
Also, another ML player during the show mentioned that they joined a tournament in Singapore and managed to placed first. They were able to bring home P6M and the team will share the cash prize evenly with the members.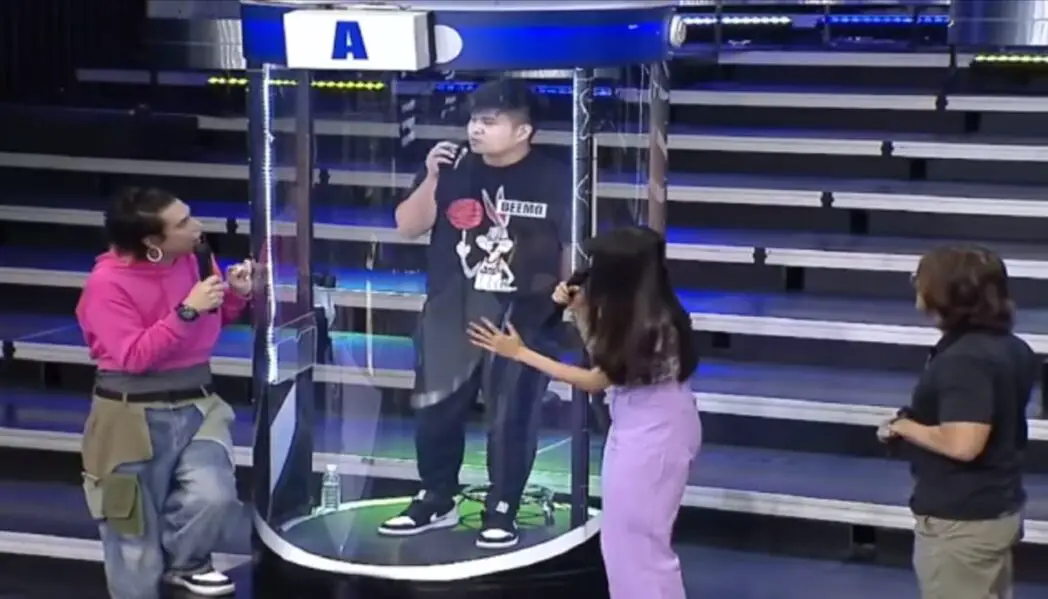 ---
As you can see these are just some of unheard stories by few inspiring Mobile Legends players. And how they earn money from playing the game. They all started from nothing and with perseverance they have gained something they could be proud of.