Romance. Drama. Comedy. Mystery. Thriller. Suspense. Horror. Paranormal. The lists of genres go on. End point? Entertainment. To escape the reality for a short period of time. Asian countries such as Philippines, Japan, South Korea, China and Thailand have been producing popular movies we could watch depending on our preference and mood. As a movie enthusiast, I've observed that more Filipinos are being enticed with movies specifically from South East Asian countries. Perhaps because of their cinematography or computer generated images (CGIs), although sometimes we have to divide our attention to the casts and the movie's subtitles.
Daebak, oppa, unnie, arigato gozaimasu, sugoi, kawaii, yamete kudasai, ni hao, sawadee kah, and kapunka are probably familiar to you as they are the most common words you often hear when you are watching. If you like movies as much as I do, congratulations, you are on the right track. You may check out the lists that I've written down, they are my most recommendable movies for all of your cravings. Hence, we might differ in taste and point of view but just in case you are looking for a certain movie, here they are.
PHILIPPINES
1. BAR BOYS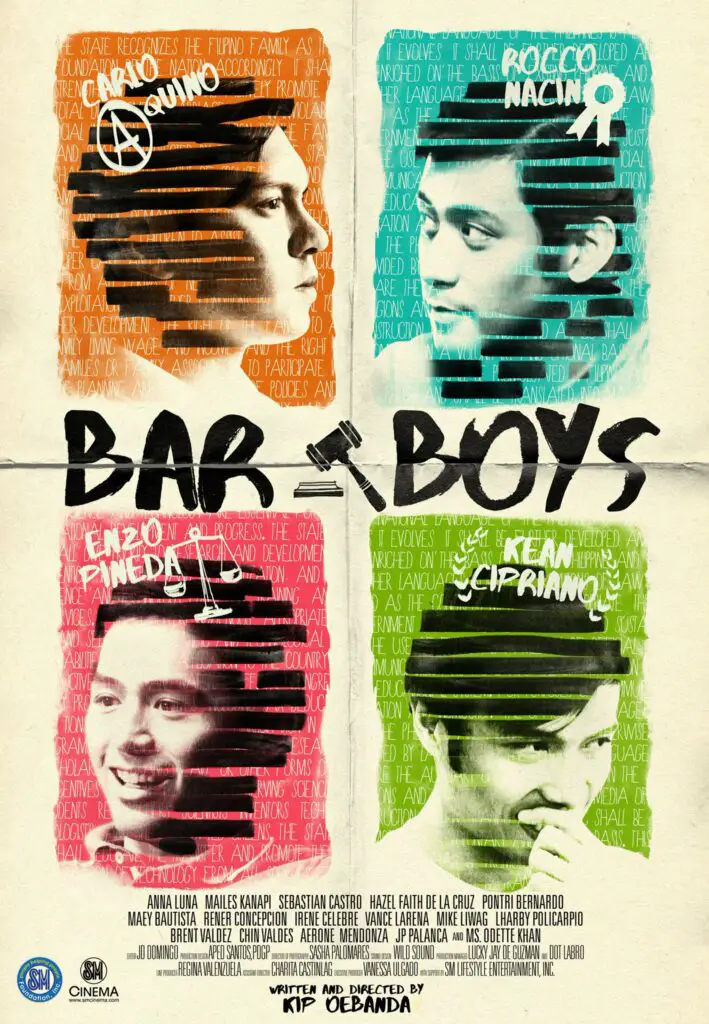 STARS:
Rocco Nacino as Atty. Torran Garcia
Carlo Aquino as Atty. Erik Vicencio
Enzo Pineda as Atty. Christian Carlson
Kean Cipriano as Joshua Zuniga
This movie is recommendable for students taking law in college as the story revolves around a quarter of friends, which becomes a trio because one of them failed their law school entrance examination. They face academic and personal challenges and events that test their friendships, not to mention, meeting a terror professor who always say "I don't care about your opinion." and only accepts a precise answer. Well, the end justifies the means.
2. SEVEN SUNDAYS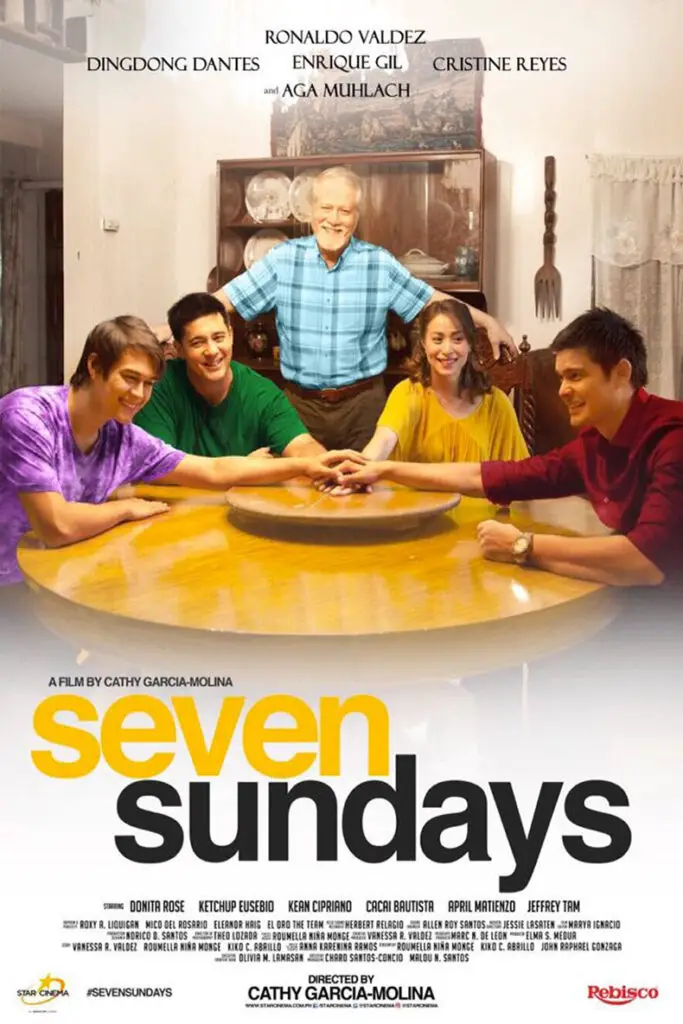 STARS:
Ronaldo Valdez as Capt. Manuel Bonifacio
Aga Muhlach as Allan A. Bonifacio
Dingdong Dantes as Bryan "Bry" A. Bonifacio
Cristine Reyes as Charmaine "Cha" A. Bonifacio
Enrique Gil as Dexter "Dex / Baby D" A. Bonifacio
Siblings' misunderstanding and father's love. Ready your tissue for this movie is really a tear-jerker. At least for me. An old man who has a tuberculosis was misdiagnosed of having a terminal cancer by his doctor. He kept it a secret from his three sons and one daughter because they already agreed to spend time with him for Seven Sundays and he's afraid they will not visit him anymore if they knew his illness is curable. I mean, who wouldn't be happy that their father can still live longer, right?
3. UNFORGETTABLE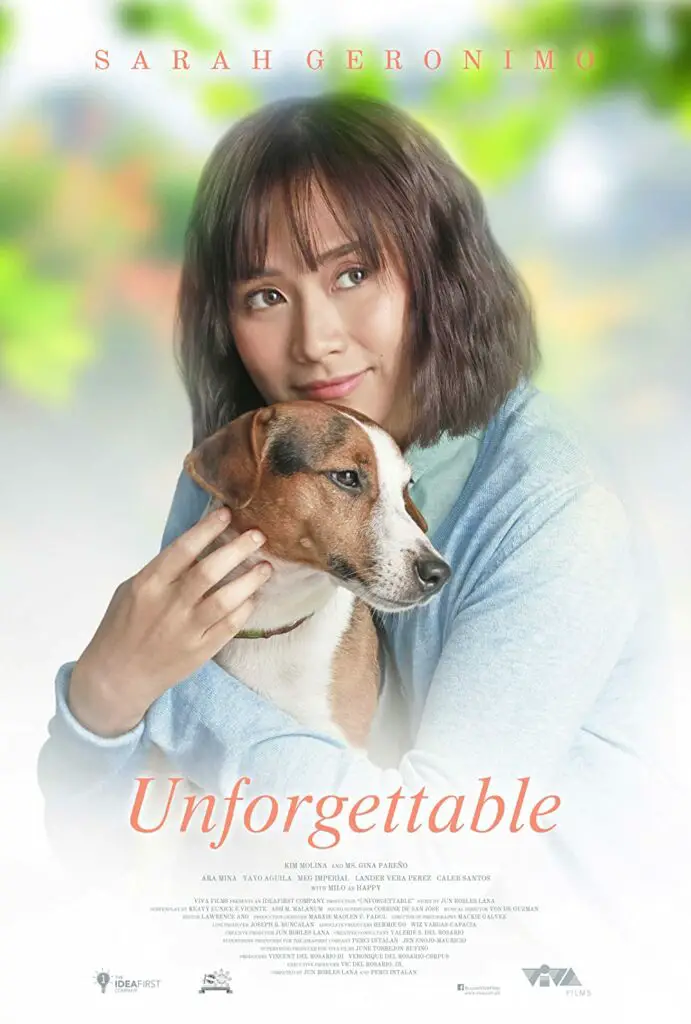 STARS:
Sarah Geronimo as Jasmine
Milo as Happy (a dog)
If you love dogs, this movie is for you. Animal welfare, mental illness awareness, respect to the senior citizens, and family, jam-packed in the journey of a woman to Baguio with her dog as she firmly believes that it will cure her grandmother's illness once more.
4. FOUR SISTERS AND A WEDDING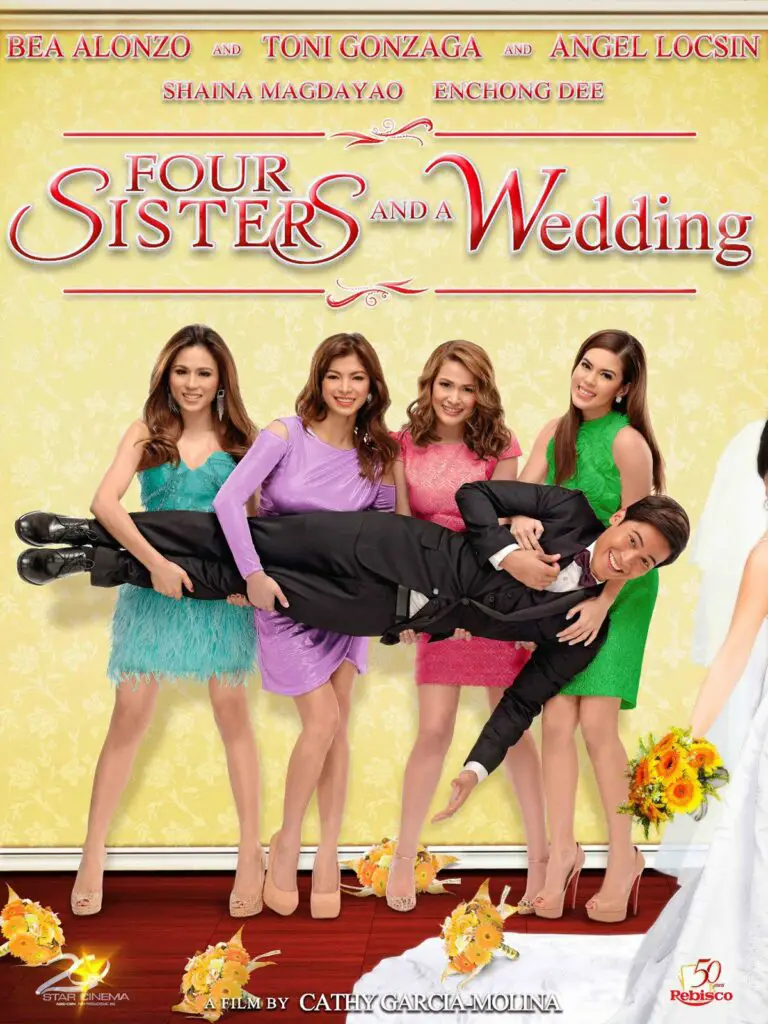 STARS:
Bea Alonzo as Roberta Olivia "Bobbie" Salazar
Angel Locsin as Alexandra Camille "Alex" Salazar
Toni Gonzaga as Teodora Grace "Teddie" Salazar
Shaina Magdayao as Gabriella Sophia "Gabbie" Salazar
Enchong Dee as CJ "Reb-reb" Salazar
Coney Reyes as Grace Salazar
Family issues. Escalated siblings' conflicts. Secrets. Forgiveness. Four sisters reunited to stop their brother's wedding due to their families' indifferences. This movie will show you that those who appear strong and independent outside also want to be found and understand.
5. FOUR SISTERS BEFORE THE WEDDING
STARS:
Charlie Dizon as Theodora Grace "Teddie" Salazar
Alexa Ilacad as Roberta Olivia "Bobbie" Salazar
Gillian Vicencio as Alexandra Camille "Alex" Salazar
Belle Mariano as Gabriella Sophia "Gabbie" Salazar
It's a prequel of Four Sisters and a Wedding. This movie gives a glimpse of the four sisters' younger life as they plot a scheme to resolve their parent's relationships that is on the brink of separation. You can watch the prequel and sequel whichever you want first. There's no bearing, you can still understand the story.
SOUTH KOREA
1. PARASITE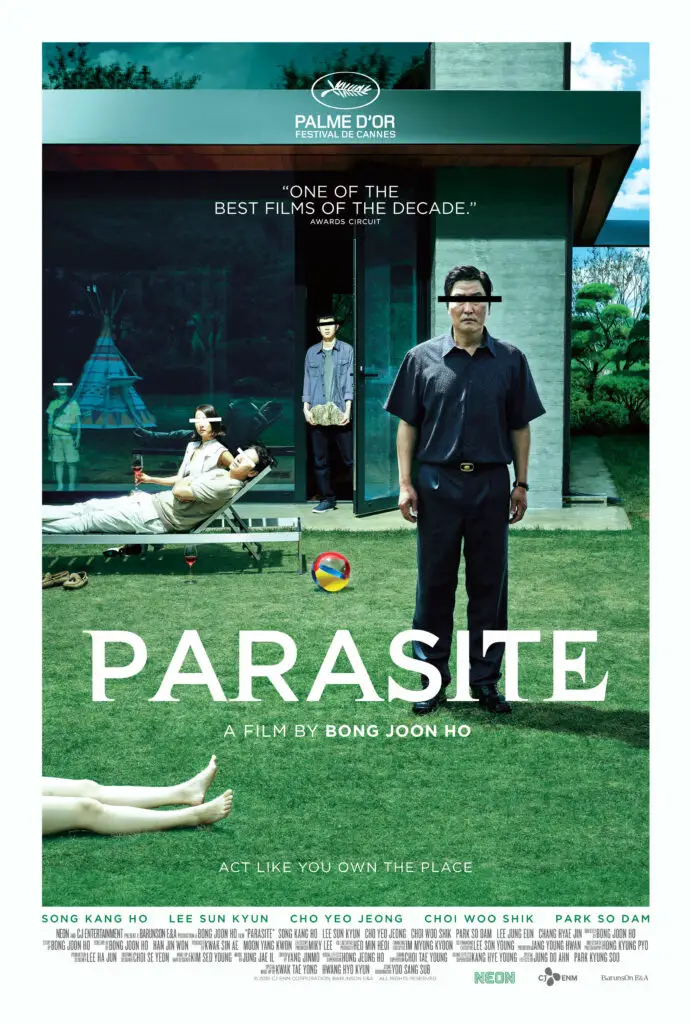 STARS:
Song Kang-ho as Kim Ki-taek
Choi Woo-shik as Kim Ki-woo
Lee Sun-kyun as Park Dong-ik
Cho Yeo-jeong as Choi Yeon-gyo
Park So-dam as Kim Ki-jung
The best movie of South Korea so far. This movie centers in a family who struggles to make ends meet while living in a cheap semi-basement apartment in Seoul and performing low-paying informal jobs like folding pizza boxes. Later on they conned and infiltrated a wealthy family subsequently by posing as different professionals to serve the family.
2. FORGOTTEN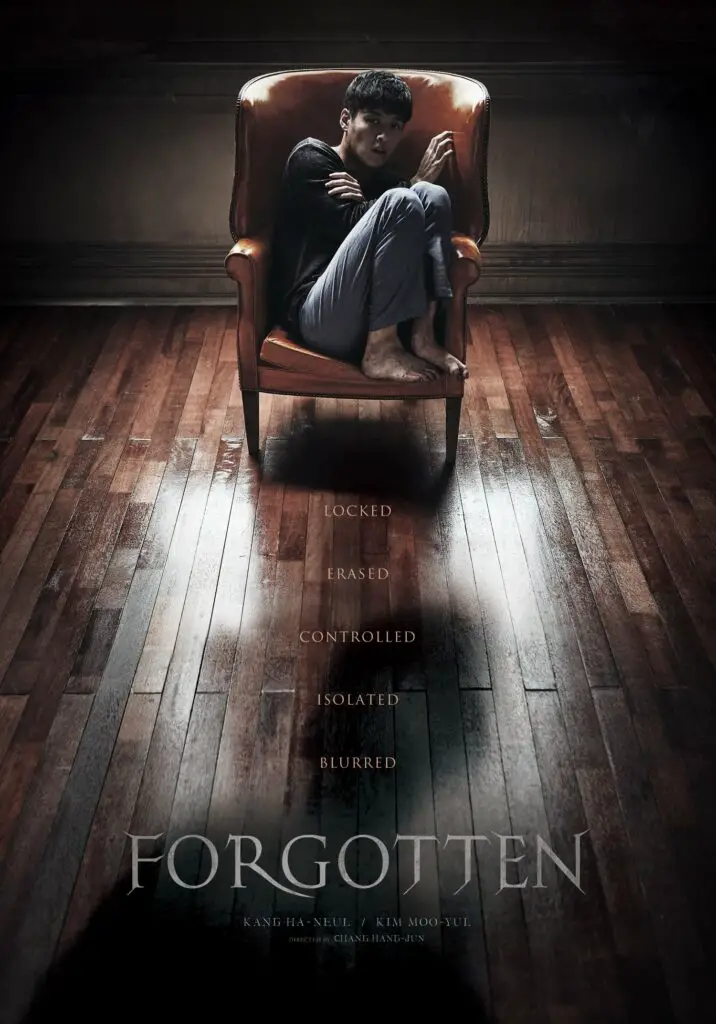 STARS:
Kang Ha-neul as Jin-seok
Kim Mu-yeol as Yoo-seok
Moon Sung-keun as The Father
Na Young-hee as The Mother
If you are a fan of psychological thriller then this is worth a shot. Jin-seok searches for the truth behind the kidnapping of his brother who appears to be a different man and has no memory of the previous 19 days. This movie has an incredibly intriguing plot that can perplex you by leading you in one direction for the first half of the movie before making you see things from an entirely different perspective.
3. METAMORPHOSIS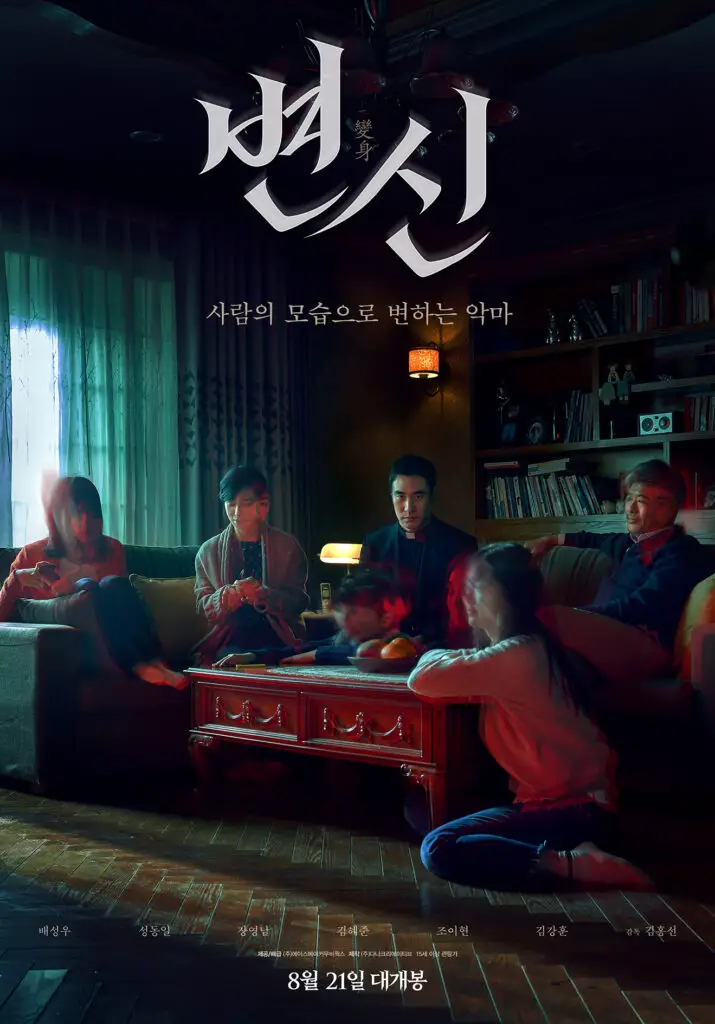 STARS:
Bae Sung-Woo as Joong-Soo
Sung Dong-II as Gang-Goo
Jang Young-Nam as Myung-Joo
Kim Hye-Jun as Sun-Woo
Cho Yi-Hyun as Hyun-Joo
Kim Kang-Hoon as Kim Kang-Hoon
A typical storyline but probably worth your time. A married couple with three children relocates to a new house, but the family soon experiences strange and scary events. A demon changes into a member of the family. Sun-Woo, the oldest child, requests assistance from her uncle, a Catholic priest that carries out exorcisms.
4. THE HOST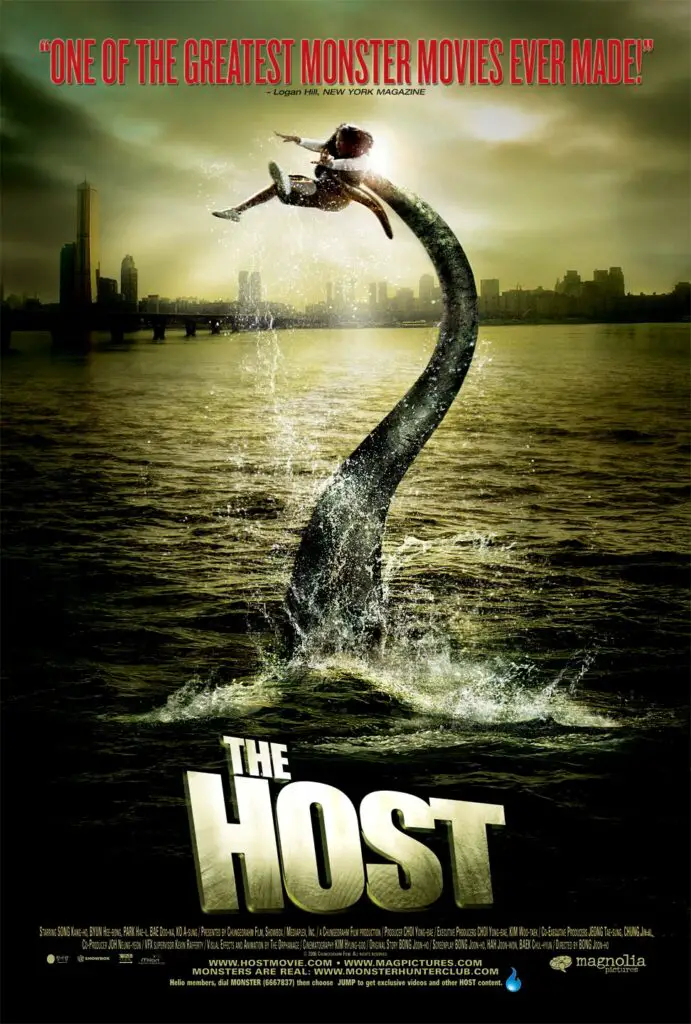 STARS:
Song Kang-ho as Park Gang-du
Byun Hee-bong as Park Hee-bong,
Park Hae-il as Park Nam-il
Bae Doona as Park Nam-joo
Go Ah-sung as Park Hyun-seo
A Korean assistant to an American military pathologist was given the order to pour 200 bottles of formaldehyde down a sewer that flows into the Han River. Over the next few years, rumors of strange aquatic creatures in the area start to arise as the fish in the river start to disappear. In a park near to the river, a family who owns a little snack shop will try to survive from a huge beast that enters the Han River and begins to harm people.
5. Okja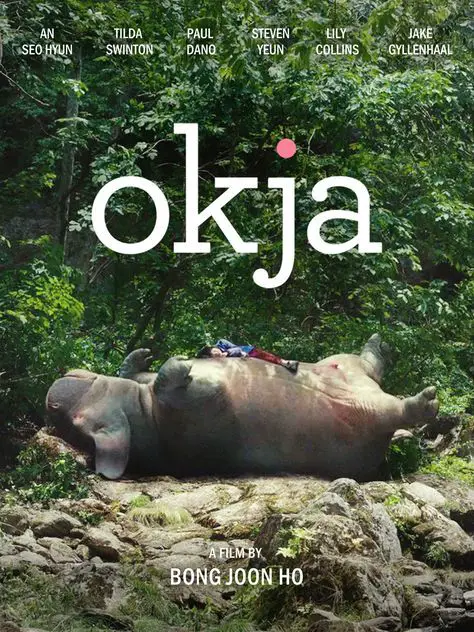 STARS:
Ahn Seo-hyun as Mija
Okja as super pig
This story tackles the life a young girl named Mija, her grandfather, and their super pig, Okja, living together. They are close friends and spend a lot of time together. Okja once stops Mija from plunging off a cliff. A zoologist pays them a visit and declares Okja to be the best super pig so they will need to take her to New York City. Her grandfather presents Mija with a gold pig after collecting money to pay for Okja's replacement after she was taken away. Mija, who is heartbroken, goes in search of Okja in Seoul and finds her being loaded onto a truck. As Mija follows the truck, the Animal Liberation Front also catches up with it (ALF) to help retrieve Okja.
JAPAN
1. HELLO WORLD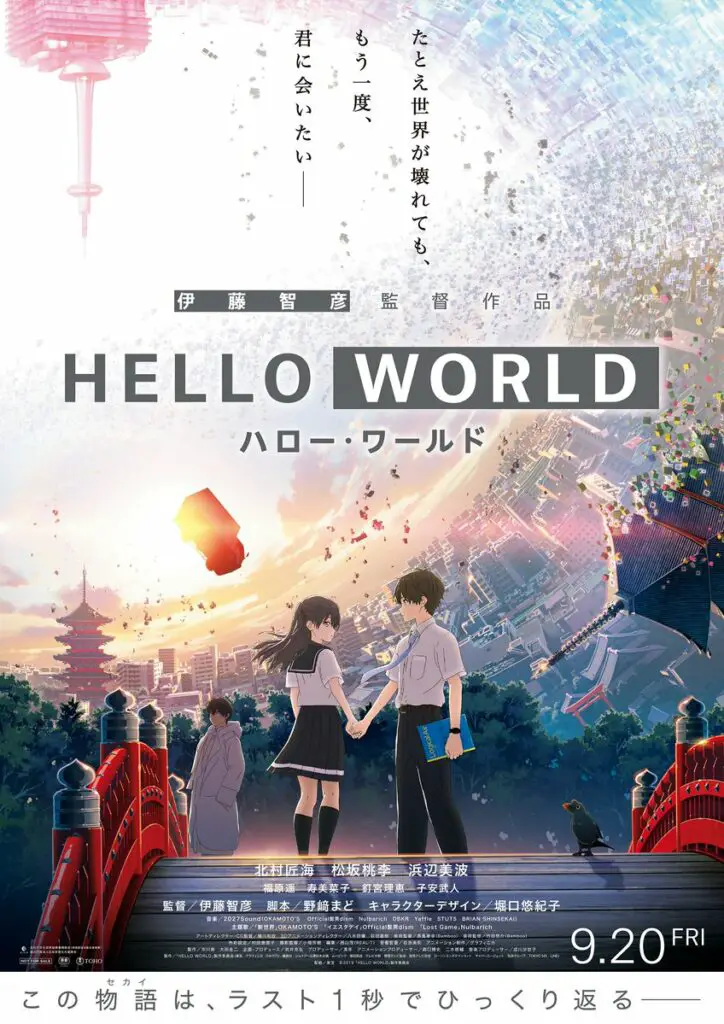 STARS: Takumi Kitamura, Tori Matsuzaka, Minami Hamabe
Fond of time travel? Try this one. This is the first anime movie I had watched with someone in a cinema. In Kyoto, a quiet high school student encounters a man who introduces himself as his future self and claims to have traveled back in time to save their first love.
2. GRAVE OF THE FIREFILIES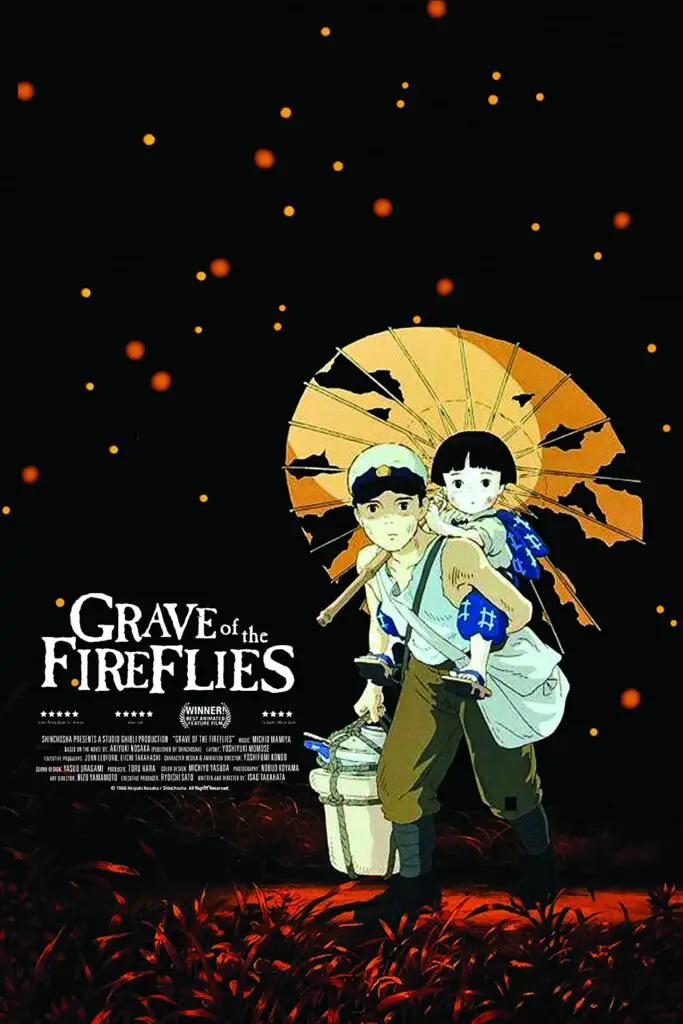 STARS: Seita Yokokawa, Setsuko Yokokawa
Someone recommended this movie to me. We wager whether I'll cry or not after watching it. And I did! The story focuses on two siblings after an allied firebombing during World War II which ruins their home and kills their mother, the teenager is tasked with taking care of his younger sister as they scavenge for food and shelter.
3. A SILENT VOICE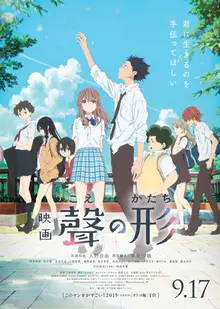 STARS: Shoya Ishida, Shoko Nishimiya
A coming of age story you shouldn't missed out. A teenage male who cruelly tormented a deaf girl while they were both in their tweens attempts to atone. The deaf child endures verbal and physical abuse until her mother switches her to a different school. Kids abuse her, kick and beat her, and even repeatedly take her hearing aid out of her ear (causing some blood). This movie depicts the harsh reality of bullying and suicide that you'll surely learn from. Minus the swear words.
4. I WANT TO EAT YOUR PANCREAS/LET ME EAT YOUR PANCREAS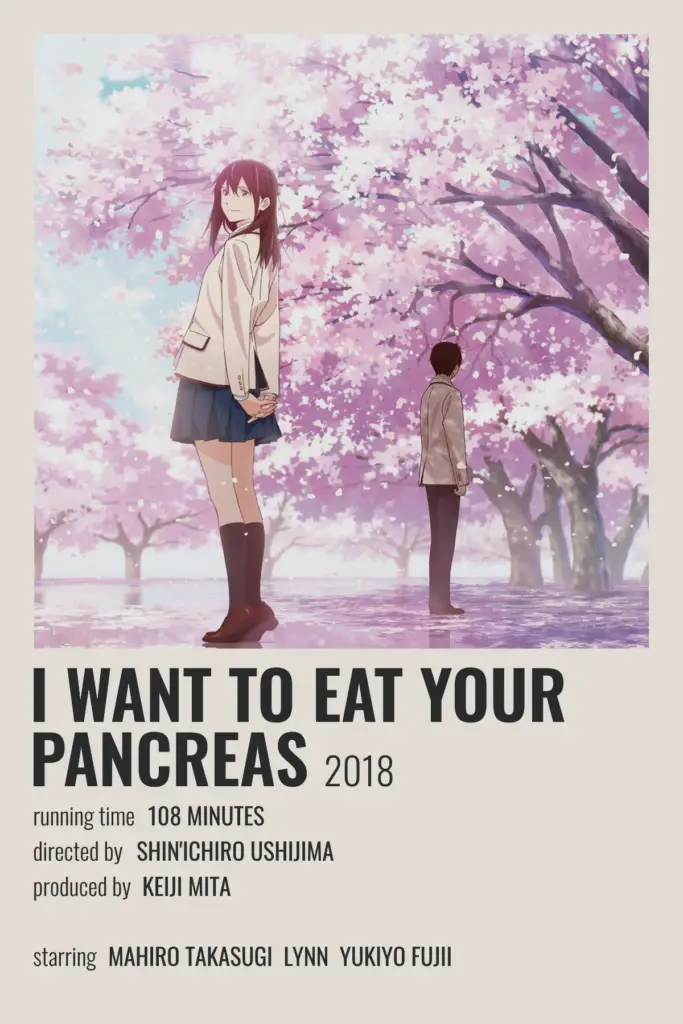 STARS: Haruki Shiga, Sakura Yamauchi
Nope, not the literal meaning. In a hospital waiting area, a distant youngster finds a book. He quickly learns that it is a diary written by his popular classmate, who tells him that she has a terminal pancreatic disease. This secret brings the two together, as she lives out her final moments.
5. YOUR NAME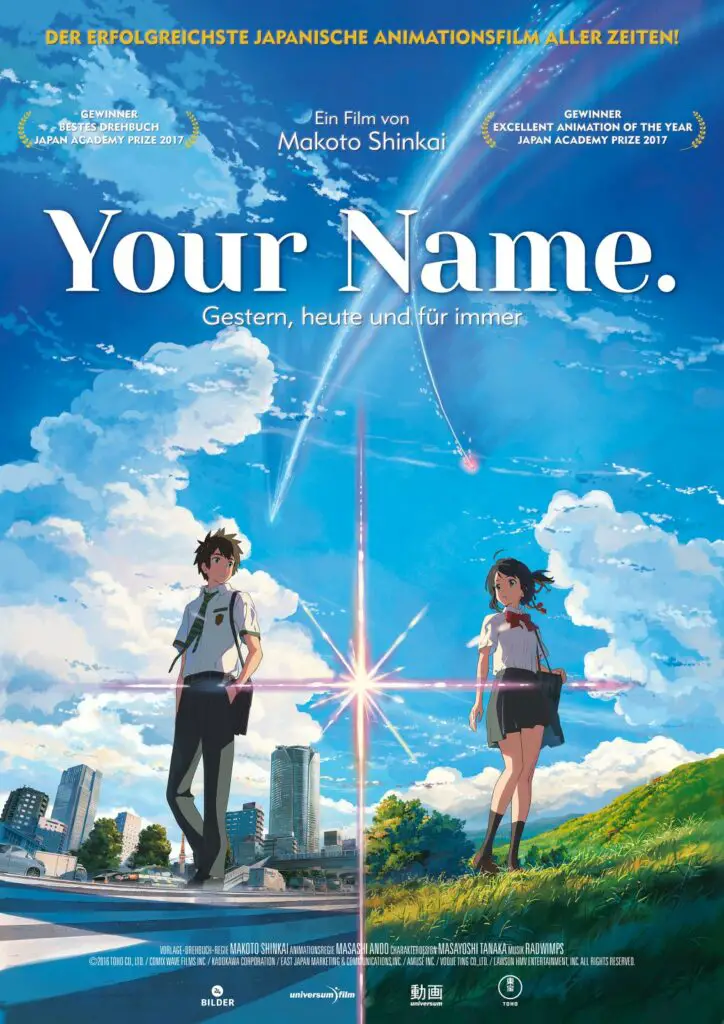 STARS: Taki Tachibana, Mitsuha Miyamizu
Opposites do attract. Mitsuha and Taki are complete strangers who lead quite dissimilar lives. However, they strangely become connected when Mitsuha makes a wish to leave her mountain town and move to Tokyo. Taki has a dream that he is a girl from a little village he has never been to, while she has a dream that she is a boy living in Tokyo.
THAILAND
1. BAD GENIUS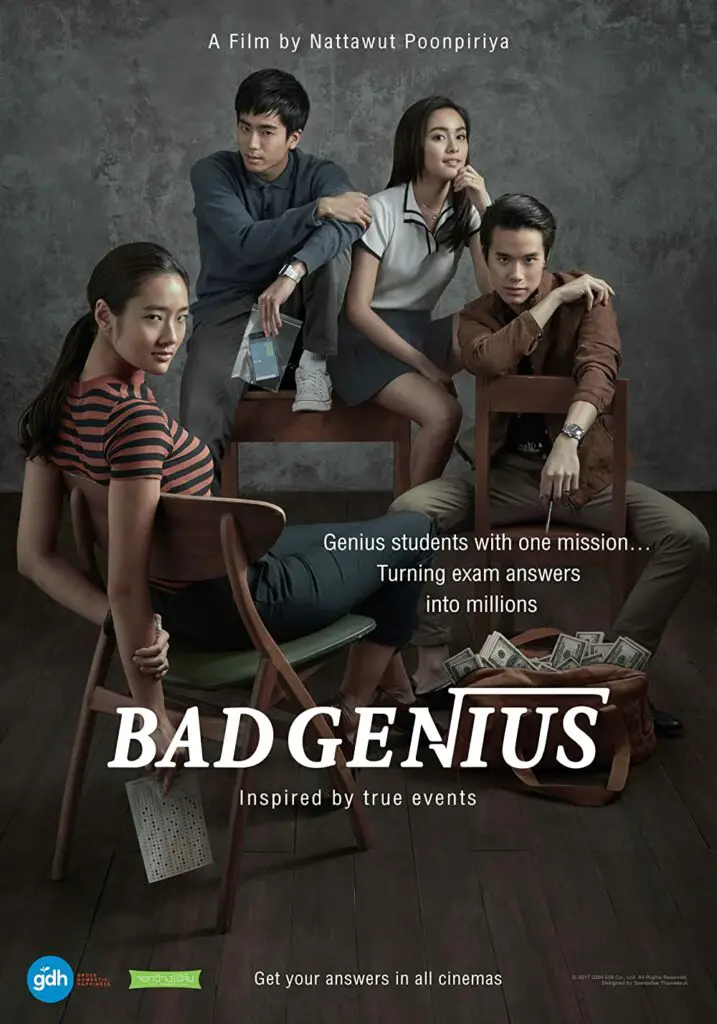 STARS:
Aokbab Chutimon Chuengcharoensukying as Lynn
Nonkul Chanon Santinatornkul as Bank
Oom Eisaya Hosuwan as Grace
James Teeradon Supapunpinyo as Pat
Though I am not promoting conducts of cheating, the cheating tactics in this movie is on the highest level. Lynn, a bright high school student who cheats on exams for money, is given a new assignment that forces her to travel to Sydney, Australia. Lynn and her classmates must finish the international STIC(SAT) exam and deliver the results to her pals in Thailand before the test is given again in her own nation in order to fulfill the millions-Baht job.
2. CRAZY LITTLE THING CALLED LOVE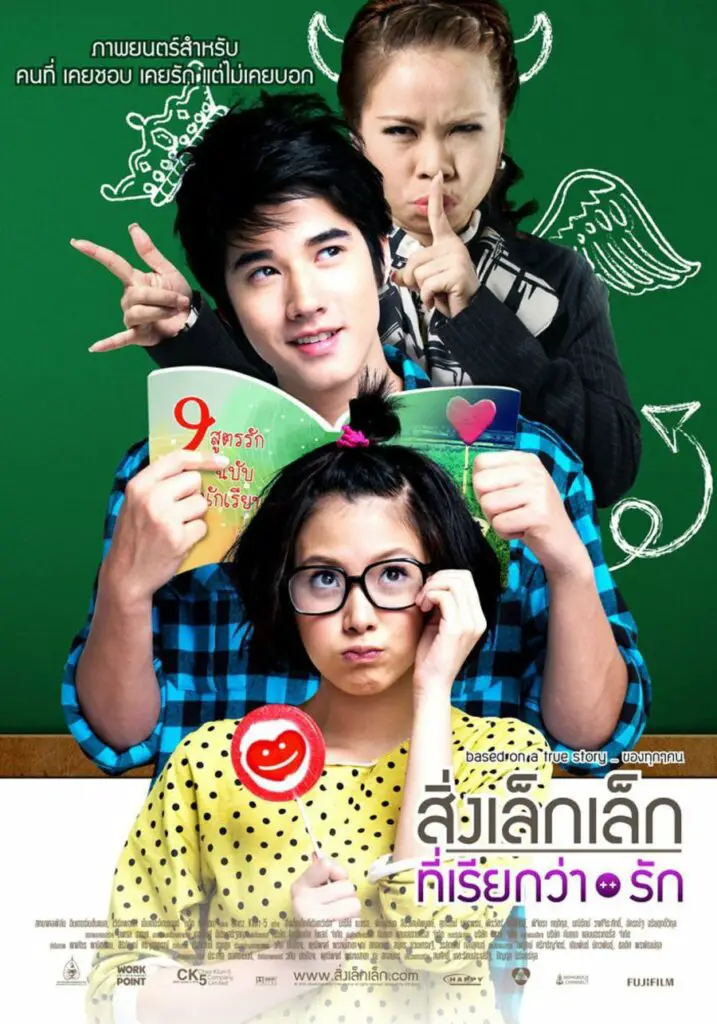 STARS:
Mario Maurer as Shone
Baifern Pimchanok Luevisadpaibul as Nam
If you want to fall in love again, might as well add this movie to your watch list. A never gets old life story of 14-year-old Nam, who falls in love with Shone, her classmate in the tenth grade, and works valiantly to get his attention.
3.THE WHOLE TRUTH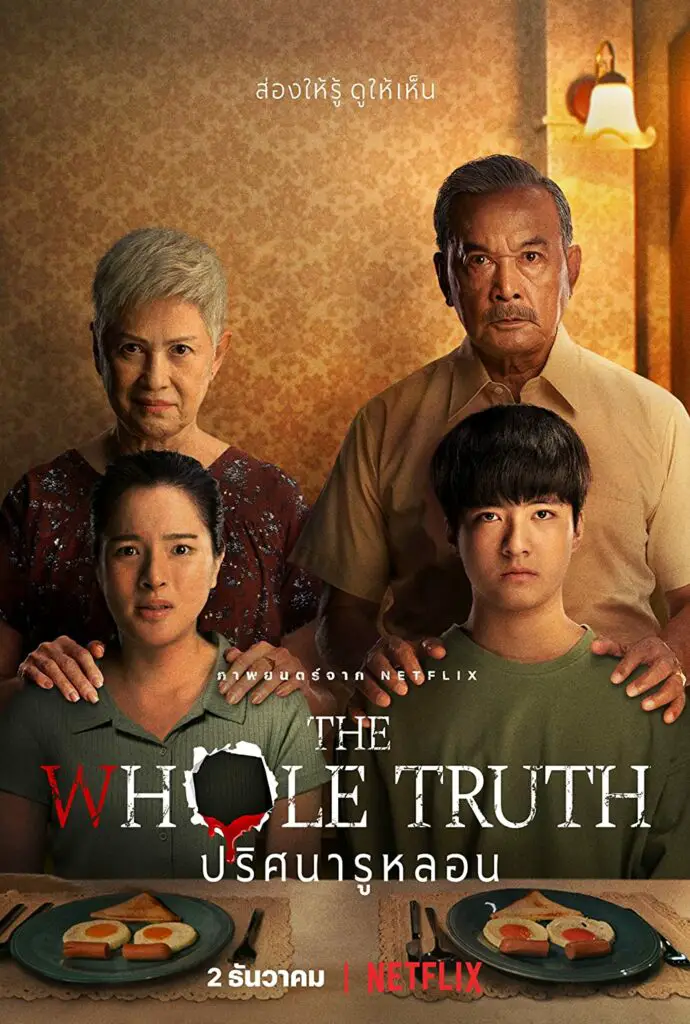 STARS: Sompob Benjathikul, Tarika Tidatid, Sutatta Udomsilp
Horrifying episodes expose deadly secrets about their family after two siblings discover a weird hole in the wall of their grandparents' home. I don't want to spoil the movie but this will somehow make your blood boils.
4. SHUTTER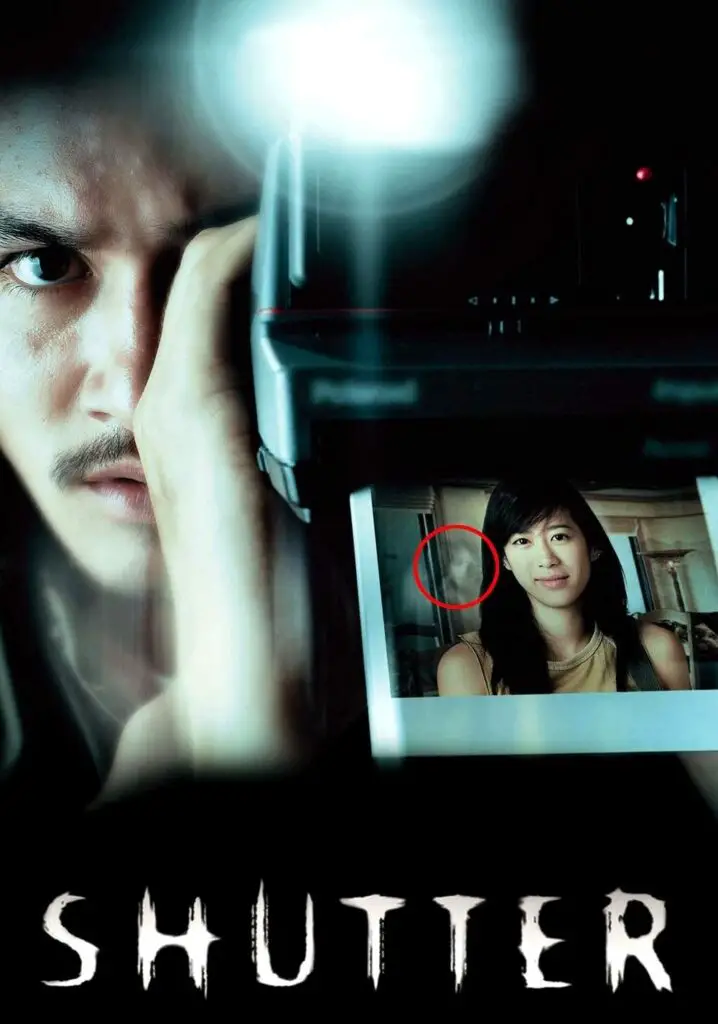 STARS:Ananda Everingham as Tun
Natthaweeranuch Thongmee as Jane
Want to change genre? Try Shutter. After a terrible accident, a young photographer and his girlfriend find enigmatic shadows in their photos. They quickly discover that you cannot run from your past.
5. TRIPLE THREAT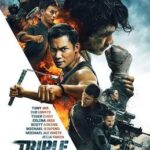 STARS: Tony Jaa, Iko Uwais, Tiger Chen
Action-packed. Well, if you are a fan of Money Heist, you can check this out. Three remarkably skilled fighters who come to the help of an influential heiress defeat a group of brutal thugs hired to kill her.
Read Also: 5 Mobile Apps to Watch your Favorite Series and Movies for Free (Tutorial)