Ladies and gentlemen, art enthusiasts and culture aficionados, get ready to be captivated once again as BGC Arts Center announced on August 19, the triumphant return of a masterpiece that has left its mark on the world of art. Guess who's back? It's none other than the iconic Vincent Van Gogh, and he's coming to life like never before in the Vincent Van Gogh Alive Exhibit, set to grace at Dolores L. Tan Hall in Maybank Performing Arts Theater in Taguig, this October!
The Bonifacio Art Foundation and the Melbourne-based immersive arts organization Grande Experiences are bringing back the mesmerizing journey through the vivid and enchanting world of this legendary artist to the Philippines for the second time this year. His timeless works continue to inspire and move us and had an inaugural performance at the One Bonifacio High Street Mall way back in October to December 2019.
Since its debut in Singapore in 2011, the Vincent Van Gogh Alive Exhibit, which gained the title of the "world's most visited multi-sensory exhibition experience," has attracted 8.5 million people across 90 cities around the world. Through immersive and interactive displays that extend from the venue's ceilings to its floors, each performance showcases more than 3,000 of Van Goggh's works. The background music is classical music that moves in time with the pictures.
Stay tuned! The details such as the cost and release date of the tickets for the next Van Gogh Alive exhibition are yet to be released. But to give you a hint, when it made its inaugural run to the Philippines, tickets cost P750. For your information, Vincent Van Gogh Alive is currently exhibited in Austria, Thailand, China, Sweden, England, Indiana, and Indonesia.
Who Was Vincent Van Gogh?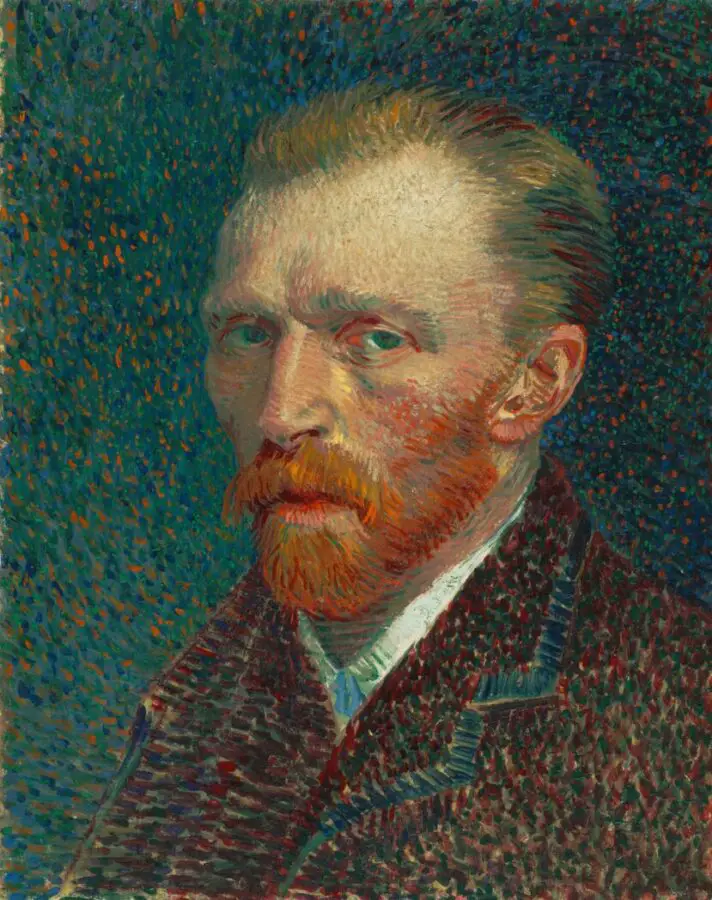 Vincent van Gogh (1853-1890) was a Dutch post-impressionist painter who is widely considered one of the most influential and iconic figures in the history of Western art. He is renowned for his vivid and expressive paintings, which often featured bold colors, swirling brushwork, and a focus on capturing the emotional and psychological aspects of his subjects.
Van Gogh's most famous works include "Starry Night," "Sunflowers," "The Bedroom," and "The Café Terrace at Night," among many others. His style evolved over his career, from the dark and somber works of his early years to the more vibrant and experimental pieces he created later in life.
Tragically, Van Gogh's artistic genius was not fully recognized during his lifetime, and he struggled with mental health issues, including severe depression and periods of instability. He famously cut off his own ear during one of his mental breakdowns. He spent time in various mental institutions and continued to create art prolifically during his stays.
Van Gogh's life was marked by poverty and hardship, and he only sold a few paintings during his lifetime. However, his work has since become highly celebrated and valuable. He is now considered a pioneer of modern art, and his influence can be seen in the work of countless artists who followed him.
Vincent Van Gogh's Famous Quotes
Van Gogh was said to have left a collection of letters to his brother, Theo, and various friends, which has given insights into his thoughts and philosophies. While he may not be as famous for his quotes as some other historical figures, here are a few memorable quotes attributed to him:
"I dream of painting and then I paint my dream."
"If you hear a voice within you say, 'You cannot paint,' then by all means paint, and that voice will be silenced."
"Great things are done by a series of small things brought together."
"I am seeking. I am striving. I am in it with all my heart."
"What would life be if we had no courage to attempt anything?"
"I put my heart and my soul into my work, and have lost my mind in the process."
"Normality is a paved road: It's comfortable to walk, but no flowers grow on it."
"Art is to console those who are broken by life."
"I would rather die of passion than of boredom."
"Love many things, for therein lies the true strength, and whosoever loves much performs much, and can accomplish much, and what is done in love is done well."
These quotes reflect van Gogh's passion for art, his perseverance in the face of challenges, and his deep appreciation for the beauty of the world around him. They also offer a glimpse into his struggles with mental health, as he dealt with bouts of depression and instability throughout his life.