Coffee enthusiasts and nature lovers can now come together to experience a unique blend of flavors and scenery at the newly opened Starbucks Reserve Hiraya in Tagaytay City. Nestled amidst the captivating landscapes of Tagaytay, this Starbucks location offers more than just your favorite caffeinated beverages – it offers an unparalleled view of the breathtaking Taal Lake.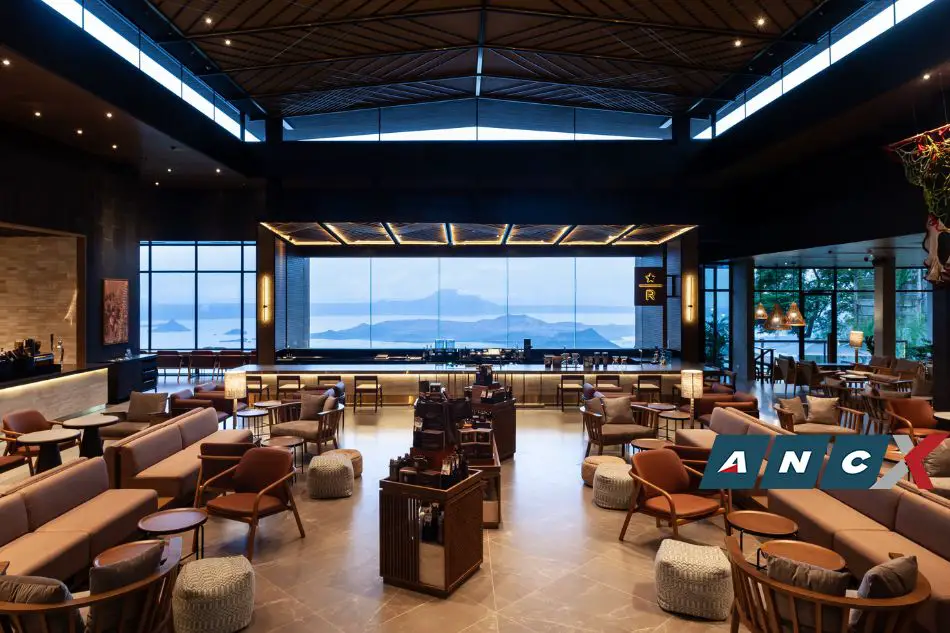 Hiraya's Short Origin
According to a published article by ANCX, Hiraya means imagination. Hiraya also refers to the results of one's goals, hopes, and desires. Noey Tantoco Lopez, president of Rustan Coffee Corporation (RCC), the exclusive licensee of Starbucks in the country, parents' anniversary coincides with the store launch. RCC is the country's sole authorized retailer of Starbucks. And the first Starbucks in Tagaytay was built on the same site where Hiraya now stands. 
READ ALSO: 5 Coziest Coffee Shops in and around the Metro
Hiraya's Amenities
Hiraya is situated on a 4,500 sqm plot of land. It contains 63 parking spaces and a seating capacity of about 250 (both indoors and outdoors). 
There was also a karaoke bar, a Pancake House, and a carinderia. Hiraya also has a spectacular view of the natural beauty of Taal, which is framed by the sophisticated earth tones of the interior. 
In fact, it will be the first thing to catch your attention as you enter the store. Through its woven panels and other materials, Starbucks Reserve Hiraya also highlights regional creativity, giving guests a cozy, welcoming atmosphere. 
Aze Ong's contemporary artwork, which is shown on a wall and is richly colored and meticulously woven, commands attention. Jamie Silva, the company's Senior Manager for Marketing, Digital Customer Experience & Loyalty, describes it as "an artistic representation of the brand's mission globally, which is human connection." 
READ ALSO: Good or bad: Benefits and Risks of Drinking Coffee
According to Quito Lopez, store development planning manager for Rustan Coffee, Starbucks Reserve Hiraya is a spot with a lot of firsts. It is the country's first Starbucks store to have an Oviso espresso machine.  
The fully automated system allows its "coffee masters" to have a better connection with the clients since they get to enjoy seeing their coffee being brewed because of the establishment's open-bar design. 
Additionally, Hiraya is the first Starbucks store in the Philippines to sell freshly baked pastries straight from the oven. It offers a decadent range of tarts and croissants in addition to the branch's distinctive Hiraya Latte, which is only sold at this branch. 
READ ALSO: Starbucks Hacks You Need to Know!
Starbucks Reserve Hiraya is open from 7 am to 1 am (Mondays to Thursdays); 6 am to 2 am (Fridays to Sundays).