Whether it'd be for studying, for relaxing, hanging out, or simply a chill time with yourself, nothing beats a good 'ole cup of coffee at an extremely serene and peaceful ambiance. Yes, whenever we talk about coffee, we immediately think of famous coffee shops or cafés like Starbucks, The Coffee Bean, UCC, etc., but there are coffee shops that offer less expensive treats and a more peaceful and tantalizing atmosphere. In this article, we will be sharing to you 5 of the coziest coffee shops in Metro Manila.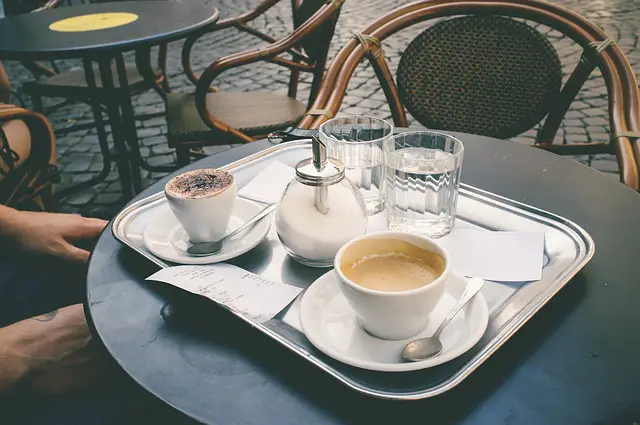 Caravan Black
When you think about it, the name sounds so sophisticated, well-thought of, and professional. Well yes, Caravan Black can bring out the hipster in you because of how it is designed and the drinks and treats that they can offer. It was recently opened in BGC (Taguig) and is still in its soft opening. With its design, atmosphere, and people, you will surely feel that you are in a place dedicated to sophistication and style.
4th Ave. cor. 27th St., Net Park Bldg., Fort Bonifacio, Taguig
Instagram.com/caravanblackcoffee
Shutter Café
"Shutter," what is the first thing that comes to your mind when you hear the word? A camera, right? Photos, pictures, fun moments, etc. To tell you, this coffee shop in Tomas Morato is booming; with its photography-designed theme and vintage designs, this place is perfect for a snap to be posted on Instagram. Shutter Café does not only serve drinks with caffeine, they also serve fruit and milk teas, frappes, etc.
118 Sct. Dr. Lazcano St cor Tomas Morato near Tomas Morato, Sacred Heart, Diliman, Quezon City
(02) 413-6628
Instagram.com/shutter_cafe
Yardstick Coffee
Who says you can't have a special time in coffee shops? The Yardstick at Legazpi Village, Makati stands to that saying. It actually is not difficult to fall in love with this place because of its big windows, serene ambiance, good light, you can really take time to yourself in this place. Its location is a perfect spot for relaxation because it resides in a quiet part of one of the busiest places here in the Philippines. Coffee, pastries, and other sorts of beverages can surely be found here.
G/F Universal LMS Bldg., 106 Esteban St., Legazpi Village, Makati.
Instagram.com/YardStickCoffee
Tenant
Probably one of my favorite places to hang out on because of the style and fashion that this place projects. It is a store/coffee shop that showcases fashion, sophistication, and trend. Since it is located in Makati, you can be assured that people who go here won't just go here to make noise and to bug other people. Yes, it is safe to conclude that people go here to relax, share stories, and to take time in appreciating the beauty of fashion itself. They offer pastries, bread, different types of beverages, wine, and beer – yup, definitely one of my favorites.
G/F Solace Hotel, 9639 Kamagong St., San Antonio Village, Makati
+63 2 751-3086
Instagram.com/tenantmanila
Eight Ounce Coffee
Probably peculiar because of its location beside a gasoline station in Shaw boulevard but what they offer can certainly blow your minds away. It is a coffee shop slash kitchen from where you can order hot meals and beverages of different kinds. They also have cold brew bottles which will certainly catch those taste buds of yours.
1227 Pasig Boulevard, Pineda, Pasig
+ 63 2 650-5873
Instagram.com/eightounceph