It's that time of the year again where Starbucks will be giving free planners to everyone who will be able to complete their sticker-collection before a specific time period. Starbucks Coffee is one of many Filipino favorites and I'm pretty sure you are too. Many people undermine the fact that Starbucks has many variations of drinks that they can take advantage of; including different tips and hacks to make your stay more worthwhile. However, were you aware of these Starbucks hacks? If you're a regular and your barista knows your name by heart, then you probably have an idea or two about these hacks.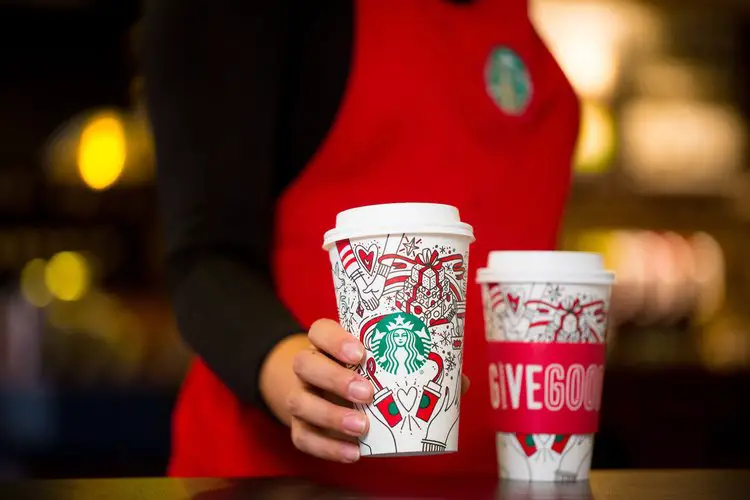 Hot drinks size
You know your sizes from tall, grande, to venti but if you're not a fan of big sizes, then you probably know about a small size which works perfect with hot drinks. You won't see it on the menu because it's not really heavily advertised but in the event that you need a tiny caffeine boost, you can get a hot coffee in their smallest size – their short cup! The short cup is the cheapest and the smallest size of drinks and it's perfect if you want a right-sized hot drink.
Read: 50% Off on MEGA Shoes and Bags Like Converse, Smasonite, Keds and More on this Four-Day Sale!
Birthday treats
If you think that buffets and restaurants are the only establishments that'll give you freebies during your birthday, think again! One of the more abused Starbucks hacks is the fact that you can get additional freebies for free if it's your birthday! You can actually get one (1) slice of birthday cake upon any purchase of handcrafted Starbucks beverage.
No, this doesn't only apply during your birthday, if you aren't able to make it on the day itself, you can redeem your free birthday cake within the 60-day period after your special day.
The Starbucks card has its points and privileges
If you find yourself chilling in a Starbucks joint multiple times a week, and if your local barista knows your name and order by heart, then you might want to consider getting yourself a Starbucks card! You'd just have to have a minimum of P300.00 for the initial load of the card. That alone can already accommodate one (1) to two (2) drinks with a snack.
The catch? You get a free complimentary drink in a grande size if you register online.
Read: Top Fast Food Hacks That Can Save Everyone's Pockets
Free upgrade with the Starbucks app
The Starbucks app is not just an app in which you can use as your card to collect stickers, because it can also provide different features and upgrades. This is one of the Starbucks hacks because with the app, you don't have to worry where you will be pasting your stickers because you can utilize the app for that. It's a virtual Starbucks complementary card full of promos and things you might not be expecting.
Download the Starbucks app here! Click here for iOS; click here to download the Android version.
Read: Shakey's Delivery Menu: Promos and Discounts
The Starbucks Bring Your Own Bottle! (BYOB)
Starbucks is hand-in-hand with nature and this is why bringing your own cup can help you save as much as P5.00 per drink! It's not that much but looking at it on a much larger scale, it's going to be around P30 in savings in a month and a half up to two (2) months! Plus, you're helping the nature regenerate and regrow, aiding to eliminate plastic cups on a daily basis.
Add extra flavor on your drinks!
Drinks that you can choose off of the menu are standardized all over the globe. So, if you want to be different, why not add a thing or two in your drinks, right? Upon ordering, you can ask the barista to add extra pumps of syrups or espresso shots in your drink. This isn't for free, though. The amount of these flavors that they add are standard and they have a maximum so make sure that you ask how much of what you want in your drink.
These are just a few of the best Starbucks hacks we can provide. Although these things might not be what you're expecting, at least you can expect something different on your next visit to Starbucks.
Do you have any other Starbucks hacks you would like to share? Don't be shy and let us know in the comments down below! It's the holidays seasons again and Starbucks is brewing its special treats to everyone! Make sure to drop by any Starbucks branch and utilize these tips to guarantee an aromatic and comfortable stay in Starbucks!