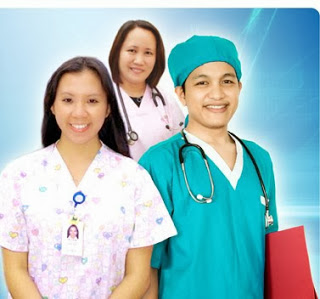 There's new hope for Filipinos who want to get employed as healthcare workers in the United Arab Emirates. Medical health workers are short in supply in the region as determined during the Abu Dhabi Medical Congress last month and the Healthcare Investment Conference in Dubai that was held recently. Additional 3,100 doctors by 2020 or around 500 doctors every year will be needed in Abu Dhabi according to the Health Authority-Abu Dhabi.
Professor Nabil Sulaiman, head of Family and Community Medicine and Behavioral Sciences, told Khaleej Times that 70 percent of the ageing population will be living in developing countries in 20 years time. This situation will have a big negative impact to the whole health system thus, it's important to prepare well for it.
Because of the huge demand for health workers, it is expected that salaries of doctors and nurses will rise. Also, there would be an increase in the current trend of poaching staff among rival hospitals. In the last couple of years, doctors' salaries in the UAE have increased around 5 to 10 percent while that of the nurses have risen by 3 to 5 percent.
One of the biggest private healthcare providers in UAE NMC Healthcare plans to increase its workforce in the next few years since it is intending to open more facilities. It's planning on a 60-bed general hospital in Dubai Investments Park, a medical center in Al Ain and a 100-bed Brightpoint Maternity Hospital in Abu Dhabi by the end of 2014. A 250-bed Khalifa City Hospital is also planned for 2015. Because of these, NMC has ascertained that it will hire hundreds of Filipino nurses in the last quarter of the year.
Source 1, Source 2