Right after Billy Crawford and Nikki Gil's breakup, one of the names that cropped up as being a third party was Coleen Garcia. But then, both Billy and Coleen denied that there was anything going on between them.
But now, the question is, are they simply hiding the real score? A new photo of the two was recently published by fashionpulis.com suggest there is something romantic going on between them.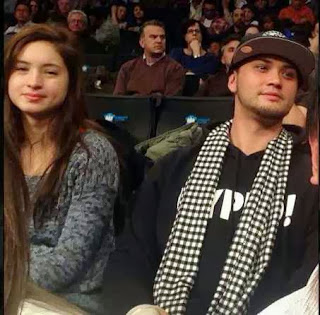 The photo, which doesn't have a date, shows Billy and Coleen sitting beside each other while watching a Brooklyn Nets and Milwaukee Bucks game in New York's Barclay Arena. The game could have been last December 27 according to Bandera.
As the saying goes, you can never hide the truth and in their case proof is showing up one by one.