Snapchat is a fairly new app yet it has already been targeted by hackers. These hackers were able to get hold of information of 4.6 million users and published them online!
The usernames and phone numbers of these Snapchat users were published on the site SnapchatDB.info. At least the hackers concealed the last two digits of the phone numbers in order to avoid flooding.
It seems the hackers did not do it merely for fun. They told the tech news website TechCruch that they did it to convince Snapchat management to enhance its security.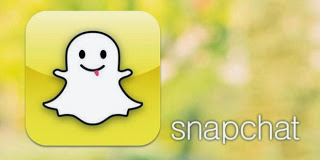 "It is understandable that tech startups have limited resources but security and privacy should not be a secondary goal. Security matters as much as user experience does," the hackers said in a statement published by TechnCrunch on Wednesday.
Snapchat has been warned about their security glitches by Australian firm Gibson Security.
Snapchat is an app that enables people to send smartphone photos and videos that are programmed to self-destruct after 10 seconds or less. This unique feature has captured teenagers' attention and has gained them millions of users.
Source