Congratulations to Aiza Seguerra and fiancée Liza Dino! Dino said yes to Seguerra's romantic proposal on Friday February 7. It looks like Seguerra's proposal was well-thought out because she did so during the play "Kung Paano Maghihiwalay" at Teatro Hermogenes Ylagan in University of the Philippines, Diliman.
According to Dino Seguerra set up everything and she thought they were only acting together in a fundraising play. She believed it so because they also had rehearsals.
It was at the end of the performance when Seguerra went down on bended knees and popped out the huge sapphire and diamond ring.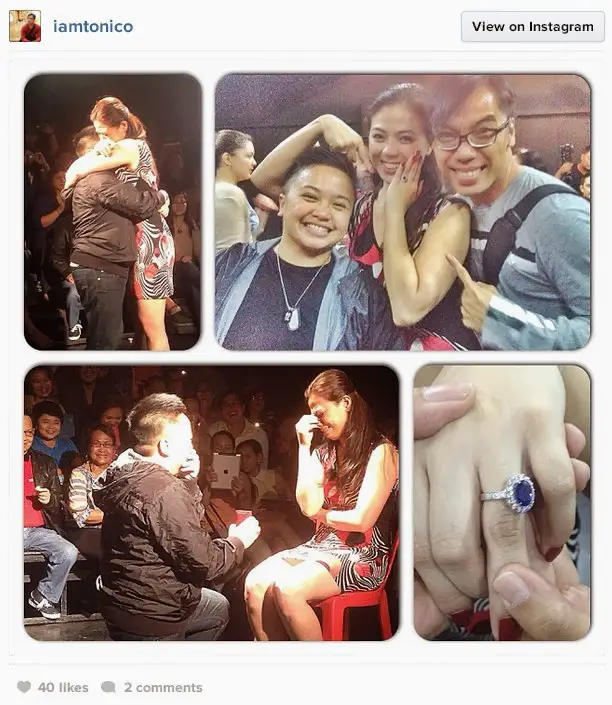 A video posted by the couple's friend shows an overwhelmed Dino when she realized what was happening. Seguerra went teary-eyed when Dino said yes and the crowd cheered. Seguerra's parents, who were also in the audience, were smiling and clapping for the couple.
Dino said they haven't made any plans yet about the wedding. In any case, they'll probably do it abroad where same-sex marriage is allowed.
As a bit of background, Dino is a beauty titlist and a former line cook at Spago in Hollywood. She also won best actress at the International Film festival Manhattan for her role in the 2012 indie film "Compound" by Will Fredo.