A ferry carrying 470 passengers capsized in the southwest coast of South Korea on Wednesday. Out of this number of passengers around 340 were students and teachers who were on their way to an outing in Jeju Island. In the latest reports, 28 people were found dead and 271 are still missing.
Rescue efforts went underway immediately on Wednesday. South Korean rescue teams as well as navy SEAL divers dashed to the scene to save the passengers.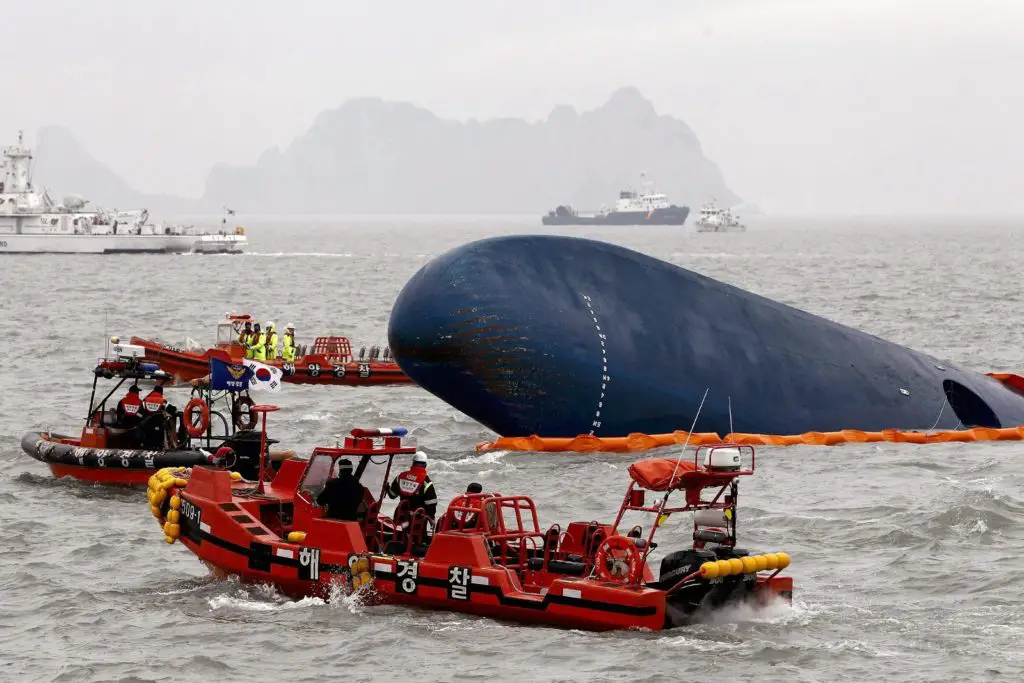 The ferry named Sewol had a capacity of 921 so the reason for its sinking could not have been due to overloading.
Until now the cause of the accident is still inconclusive. Survivors recounted that they hear a very loud noise and then the boat started to tilt on one side.
The ship sent a distress signal at around 9:00 a.m. and sank two hours after. An aerial footage from the scene showed passengers scrambling out of the sinking ferry and into the life boats. Some of them even jumped to the icy cold water rather than get trapped in the boat.
A passenger said that when the boat started to turn on one side, people started to climb to the upper deck but it was difficult due to its slanting position. Many were injured by the sudden tilting of the boat another survivor revealed.
Rescue efforts are continuing but fears of the families of the passengers are mounting as the hours and days pass that they're not found.
Meanwhile, Kang Min-gyu, the vice-principal of a South Korean school who managed to survive from the sinking boat has committed suicide. He was found hanging from a tree outside the gym where the relatives of the missing passengers are staying. He used his belt to hang himself. Min-gyu was among the school authorities who accompanied the hundreds of pupils to Jeju Island. Unfortunately, they never reached their destination.
The ship's captain 69-year-old Lee Joon-seok was arrested early Saturday. New evidence shows that he was among the first people to flee the sinking ferry leaving behind hundreds of passengers to drown. He could be charged with negligence because according to investigators a junior officer was at the steering wheel and not Lee when the Sewol ferry started to sink. Arrest warrants are also out for the junior officer and a crew member for failure of duty.