Filipino fighter Manny Pacquiao has proven once again that he still has the punch after regaining the WBO world welterweight title from Timothy Bradley during the bout on Sunday. This time around no one was left in doubt as to who was the better boxer as the judges gave a unanimous decision in favor of Pacquiao with the scores 118-110, 116-112, 116-112 much to the delight of the Pacquiao fans that watched the fight at the MGM's Grand Garden Arena.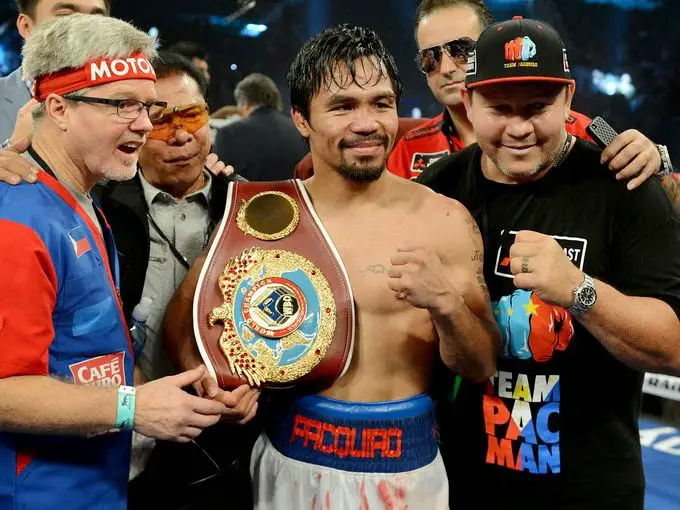 Bradley acknowledged his first defeat in the ring and said that Pacquiao was the better man in the ring. But Bradley's trainer Joel Diaz said that his boxer pulled a calf muscle during the first round and they knew it was downhill from there. Credit must still be given to Bradley because he tried every opportunity to knockout Pacquiao but to no avail.
Pacquiao too tried for the knockout and although he hit Bradley hard several times, the boxer was still standing throughout the 12 rounds. Bradley was not the only one to suffer from injury during the fight. Pacquiao experienced leg cramps and also got a nasty cut on top of his left eye due to an unintentional head butt during the 11th round.
Aside from the WBO welterweight belt, Pacquiao will also be banking $20 million from the fight. With this victory, Pacquiao can now relax as they await the birth of his fifth child with wife Jinky.