The Bureau of Immigration has confirmed that one of the accused in the mauling of Vhong Navarro has managed to fly out of the country. The immigration identified the person as Jose Paolo Gregorio Calma, who is among those charged with grave coercion at the Taguig Municipal Trial Court. Calma is one of the guys who allegedly attacked Navarro last January 22, 2014.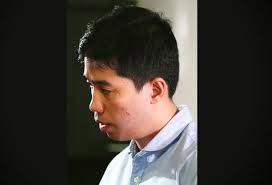 Based on immigration records he flew out to Singapore last April 10, 2014.
It's been two weeks since his flight but Department of Justice Secretary Leila de Lima only learned of it last April 21.
Sec. de Lima questioned the Bureau Immigration how Calma managed to fly when there was a warrant out for him, the Bureau said that the name in the passport was Jose Paolo Calma while the name in the lookout bulletin order was John Paul Calma.
Sec. de Lima has ordered further investigation on the incident.