Cebuana beauty Jamie Herrell has been crowned Miss Philippines-Earth 2014! She's the second Cebuana win Miss Earth. The first one was Karla Henry in 2008.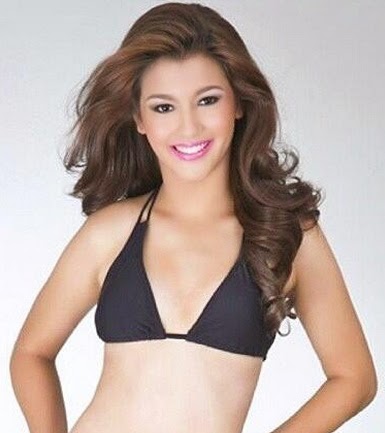 The 19-year-old was one of the favorites among the contestants and even won five medals in the Reality in ME pre-pageant challenge. She won Darling of the Press, Fun for a Cause, Resort Wear, Swimsuit and Cultural Wear competitions. She also took home three silver medals for Catwalk, Talent-Dance Category and Hair and Make-Up competitions. She also won Trash to Class and Evening gown competitions where she took home two bronze medals. She was also named Miss Solaire.
Herrell won the judges over with her answer to Akbayan Rep. Risa Hontiveros' question whether "we as human beings have been good children to Mother Earth." Her reply was "Honestly, in my opinion, we haven't been good children. In fact, I believe that we are the number one cause of her problems, we are the reason why we're having climate change, and we are the reason why we're having floods. But in return, if we can only help her and salvage her, she will help us back and take care of us too."
The runners-up are Miss Dinalupihan, Bataan Monique Manuel (Miss Philippines Eco-tourism 2014), Ms Gapan City Bianca Paz (Miss Philippines Earth Fir 2014), Ms Dumaguete City Kim Covert (Miss Philippines Earth Water 2014), Ms Tanauan City Diane Querrer (Miss Philippines Earth Air 2014).
Herrell will represent the country in the Miss Earth 2014 pageant. The date has yet to be announced.
Source 1, Source 2