Jamie Herrel has been crowned as Miss Earth 2014 at the recently-concluded beauty pageant at the UP Diliman Theater. Miss Philippines Jamie Herrel convinced the judges that she's the most deserving of the crown with her answer during the Q&A.
The question during the Q&A portion, "What will you do to slow down the effects of global warming?" was the same for all the contestants but it was Miss Herrel's answer that stood out. She answered, Global warming has been an overdue issue, I will use my title to inspire others, help our environment and start with kids. They will be the people of tomorrow if we teach them. They will help the community."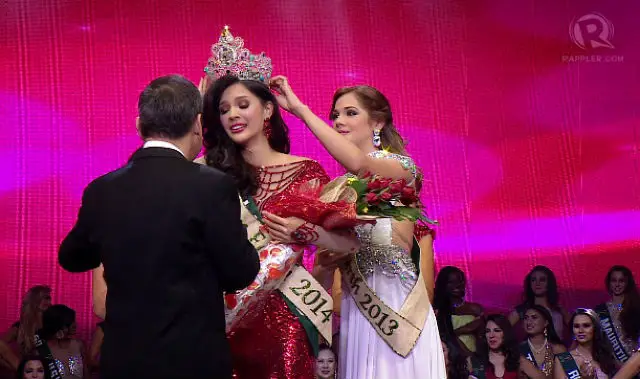 Aside from Miss Philippines, other winners at the Miss Earth 2014 pageant are Miss Russia Anastasia Trusova (Miss Earth Fire), Miss Venezuela Maria Alexandra Rodriguez (Miss Earth Water), and Miss USA Andrea Neu (Miss Earth Air).