World-famous boxer Floyd Mayweather Jr. has been stripped of his
welterweight world title that he earned when he defeated Manny Pacquiao
in the so-called "Fight of the Century" last May 2, 2015. Many might be
shocked by this latest development but it is the decision of the World
Boxing Organization (WBO).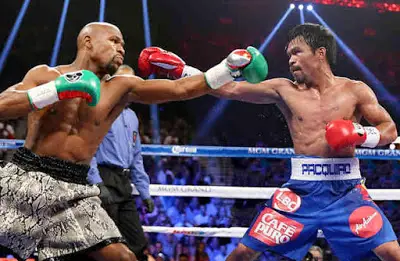 Apparently, Mayweather violated the rules set by the WBO. He failed to pay a sanctioning fee of $200,000, which was due on Friday afternoon. Another violation he committed was his failure to hand over the junior middleweight title that he had before the May 2 bout. WBO has a rule that disallows boxers from holding boxing titles in different weight classes at the same time.
WBO released a statement regarding the matter: "The WBO World Championship Committee is allowed no other alternative but to cease to recognize Mr. Floyd Mayweather, Jr. as the WBO Welterweight Champion of the World and vacate his title, for failing to comply with our WBO Regulations of World Championship Contests."
Mayweather's camp said that this occurrence is a "complete disgrace." The boxer has yet to decide what action he will take. Knowing his track record, for sure Mayweather won't give the title up without a fight.
Source 1, Source 2