The happily-married celebrity couple Judy Ann Santos and Ryan Agoncillo announced last month that Baby No. 3 is on the way. They did so by posting an ultrasound image of their baby on their Instagram account. Since the announcement, the couple has been quiet about the upcoming baby.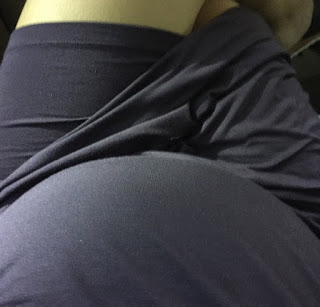 But yesterday, Judy Ann shared a photo of her growing baby bump on her Instagram account! The photo was captioned "Thirteen weeks palang yan ah!." Indeed, her bump, covered in grey dress looked big, for a thirteen-week pregnancy. Could it be that she's having twins this time? Some of her followers are predicting such.
Judy Ann and Ryan also have a 10-year-old daughter Yohan, who is adopted, and 4-year-old biological son Lucho.
So, what do you think, could it be twins for Juday and Ryan?