There's a new reigning Miss USA who will represent the country in the Miss Universe pageant – Miss Oklahoma Olivia Jordan! The pageant that was held in Baton Rouge, Louisiana was aired on Sunday night on the ReelzChannel.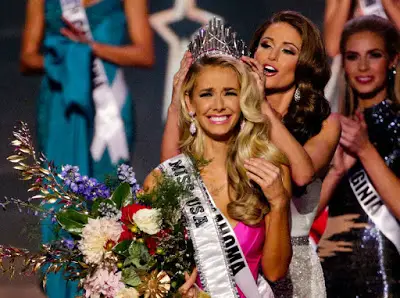 Out of the remaining candidates, Miss Jordan stood out with her answer during the Q&A portion. She was asked what the next big issue that the U.S. needs to face she answered race relations. "We have not solved this issue. We are still having problems, and we keep hearing about new issues that are coming up. We really need to work on being an accepting society and being a society where every single person, no matter your race, no matter your gender, is given the same rights and privileges and opportunities," she said.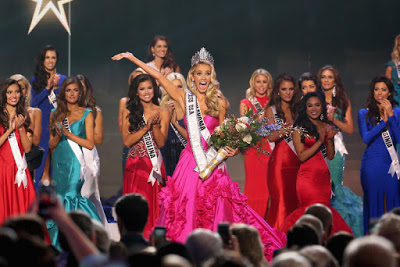 Miss Jordan is the successor of last year's Miss USA Nia Sanchez of Nevada. First runner-up was 22-year-old Yliana Guerra, Texas; second runner-up was 20-year-old Anea Garcia, Rhode Island; third runner-up was 25-year-old Brittany McGown, Nevada; and fourth runner-up was 23-year-old Mame Adjei, Maryland.
However, this year's Miss USA pageant did not get as much attention as it used to. There's no one to blame but pageant co-owner Donald Trump himself. Broadcasting companies NBC and Univision ditched the pageant due to the comments he made regarding the Mexican immigrants.
Source 1, Source 2