The new SSS Contribution table for 2019 has been released for employers, employee, self-employed, voluntary members, Kasambahay and Overseas Filipino Workers (OFW) should know when they are paying the monthly premium.
The latest contribution table of SSS is almost the same and also applies on previous 2014, 2015, 2016, 2017 and 2018 Contribution. Although when I check the table, almost no difference on the previous copy but this latest SSS contribution table will be throughout this year.
Also if you have problem in registering your SSS account online, you can follow this detailed step by step instructions for SSS Online registration, we included screenshots in every steps.
When you have your SSS account registered online you can take advantage of the online services that SSS offer for their members like checking monthly premiums, loan balances, printing static info if you need it. And it is hassle free because you can access it anytime anywhere as long as you have internet connection.
Latest SSS Contribution Table for 2019
Starting April 2019 here is the contribution table for Employed members
SSS Contribution Table 2019 for Employed Members and Employers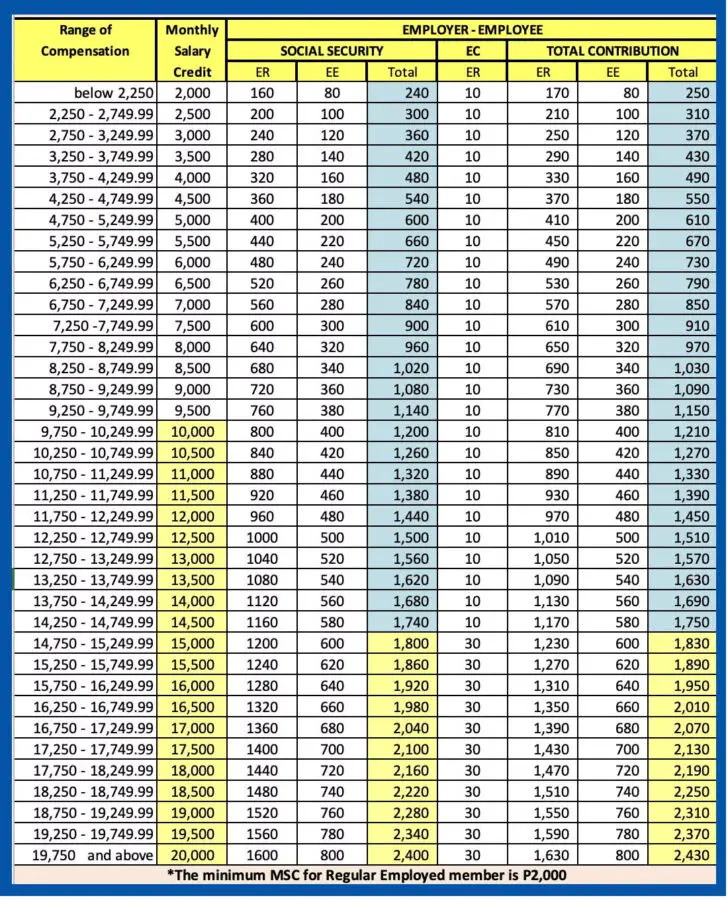 SSS Contribution Table 2019 for Self-employed, Voluntary Member and Non-Working Spouse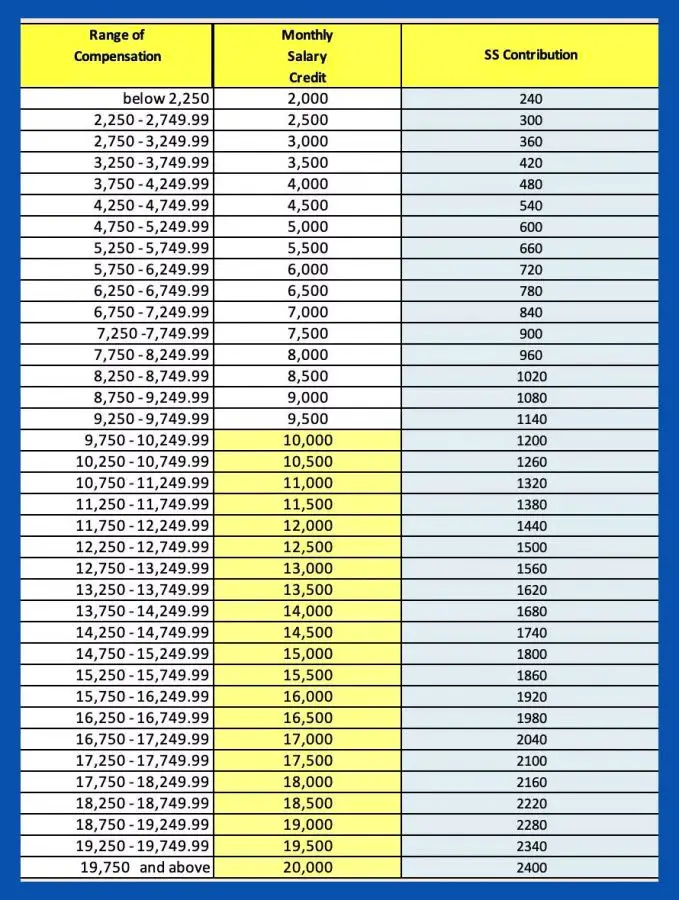 Minimum Monthly Salary Credit is P2000.00
The contribution of the non-working spouse shall be based on 50% of the Monthly Salary Credit (MSC) of his/her working spouse
In case the 50% of the working spouse's declared monthly income does not correspond to any MSC in the contribution table, the immediately higher MSC shall be the basis.
SSS Contribution Table 2019 for OFW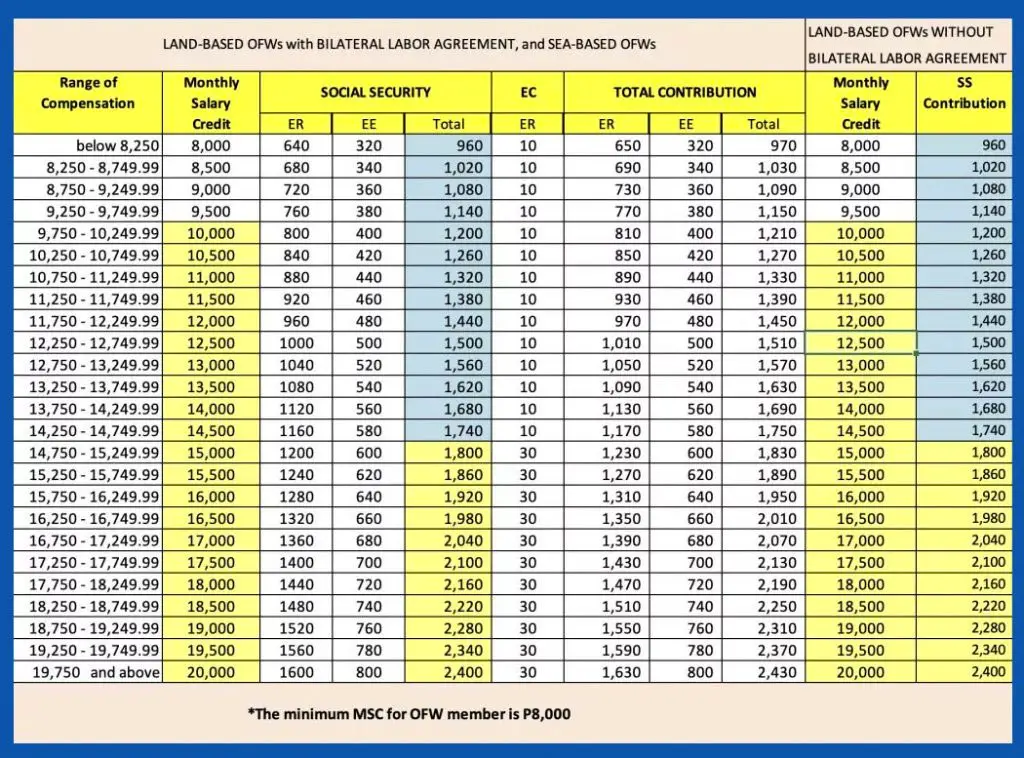 SSS Contribution Table 2019 for Kasambahay and Household Employers

Under R.A. No. 10361 or the Domestic Workers Act, the employers pays the entire contribution if the Kasambahay earns less than P5,000.00 monthly
Read Also