It has been a few days already when netizens talked about Korina Sanchez's verbal attack on Mayor Rodrigo Duterte. This action led to a controversial topic on the internet mainly on the circle of the presidentiable's supporters. They even made a video to rattle back to what the nationwide broadcaster did. It was during a speech in an unstated venue when the journalist commented on Duterte's character who is always cursing in public; no filter in his words regardless of whoever hears it.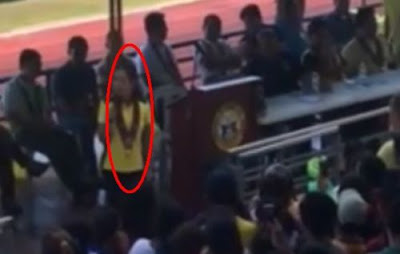 Broadcast journalist Korina Sanchez, wife of the Liberal Party (LP) standard bearer Mar Roxas, allegedly attacked Mayor Rodrigo Duterte's character commenting on someone who is used to swearing and cursing in public and is afraid that the youth would be fine with this and will mirror his actions. This is a clear statement obviously pertained to the rival of his husband in the candidacy, Mayor Rodrigo Duterte.
This contentious video was first posted in the Facebook page, The Amazing Rody Duterte where after just a few hours, 80,000 views commenced.
The supporters of the presidentiable answered back to what she stated; they then made a video that went viral as well. Maybe what she did and said was not the best thing to do as of the moment; badmouthing your enemies would not do good for you. It will not heighten or increase your charisma, it wouldn't lessen your opponent's as well because no matter what you say, it will not fill up the minds and hearts of those who really aim for him to be their leader.