Eating is primarily one of the best ways that you and your friends often do; that is a guarantee because even if you are short of budget, you need to eat because you will starve and start to become weak for the following activities that you have planned out. In this article, I am going to reveal to you the best food trip locations you have to try out with your barkada.
Maginhawa
Ah, good 'ole Maginhawa; considered by many as the food capital of the nation because of the wide variety of cuisines you could choose from. It can be quite challenging for some because it really does offer a lot, yes A LOT of affordable, high-quality food which makes it difficult for people to decide where and what to eat. The food here really stretches out from end to end; from Italian – Western cuisine to our very own Southeast Asian – Philippines specialties, a ton of indulging, mouthwatering delicacies that will serve you right.
One of the most visited restaurants here is Friuli Trattoria. Some say that the food they serve is among the best pizza and pasta recipes you can taste here in our country. The soothing and satisfying aroma of herbs and spices would surely make you want to come back again even if you still haven't received your order yet.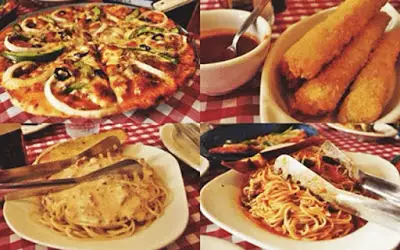 Another great place here is the Breakfast Bin. The place that breaks the norm; you can eat breakfast at any time of day at this restaurant. The prices of the meals are really affordable because the serving is quite a great amount and it is guaranteed that you would not be disappointed of the chef's work. Who wouldn't want to eat tapa served with fried egg and garlic fried rice in the afternoon, right?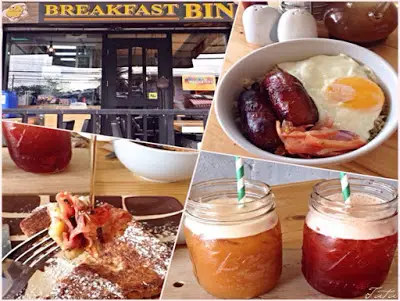 These are only two of the most visited spots in Maginhawa, there are a lot more of course. Do not forget to be attentive while you're strolling down the street of heavenly food because you might miss the best taste that will suit your cravings.
Kapitolyo – Pasig
Many are not aware of the taste Kapitolyo offers; it really fled up to the race in becoming one of the major food hubs here in our country. Because of its growing stature in the food industry, Kapitolyo is now becoming one of the most visited places here in the Philippines because of the variety of food and beverages they offer.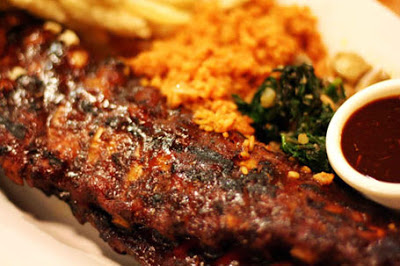 If you are looking for ribs, RUB Ribs BBQ is the place you're looking for. Although this place really originated in the humble lands of Quezon City, its decision to expand at Kapitolyo made it even more successful. Juicy ribs with a slab of barbecue sauce and remade rice will surely leave you wanting to go back to this place over and over again. So head out to this spot if Westernization in delicacies is what you are looking for.
Only if we could, we will try and eat 24/7, 365 but of course, that is not possible. But Kapitolyo's Kanto Freestyle Breakfast will try and break that impossibility. It a 24/7 carinderia style that offers a wide range of food you can order 24/7. Although it is not as cheap and affordable as the others, it will surely make you crave for more.
Again, these two are only a few of the best restaurants you can find here in Kapitolyo. Even though I just dictated two of each location, I am sure that this will not halt you from exploring the streets of havens of the best food hubs here in our nation. Try and stroll along the streets of these spots and it is a guarantee that you will not leave there hungry. Enjoy your meal!!