The spine and skeleton of our country's health gave President Rodrigo Duterte an Open Letter stating that they have been waiting for the salary and benefits they deserved for years now. The bill that was supposed to do what they wish for was vetoed by President Benigno Aquino III. He decided to decline it with the Malacañang by his side. They that had the stand to provide minimum base pay for nurses here in the Philippines.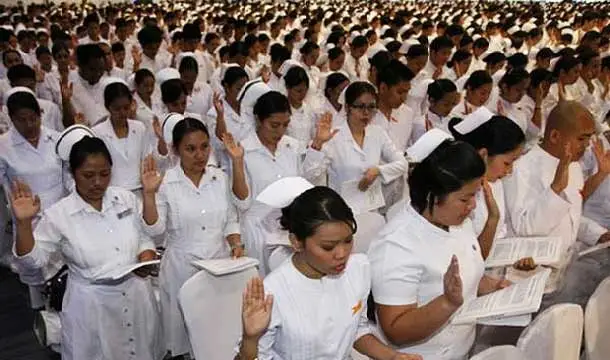 Presidential Communications Operations Office Secretary Herminio Coloma Jr. said that the Philippine government should be fair to all workers and that the appeal of the nurses and other employees like teachers had gone through study and that it is done through performance-based compensation.
But incoming Health Secretary Jean Rosell-Ubial swore to refile the bill in the Duterte Administration and said that the appeal should be thought through and it should be done well. In an interview with "Bandila," Ubial stated that she recognized the importance of the bill and how it can affect our country positively.
"We intend to refile that bill and hopefully, Congress and Senate will support it because we believe that health workers should be given their due compensation." said Ubial. She said that it is not just about the salary but the entirety of the benefits of the health workers as well.
"Pag-aaralan pa rin natin 'yung totality how that would affect the other professions but, of course, we also are looking into the PhilHealth reimbursement. Kasi aside from salary, the health workers now get PhilHealth reimbursements. So titingnan natin 'yung total picture and not just the salary based," the incoming secretary said.
The nurses' open letter will be posted below. The open letter tells our new elected President about the current condition of the health watchers of our country and that they are still hoping that change will come for them as well.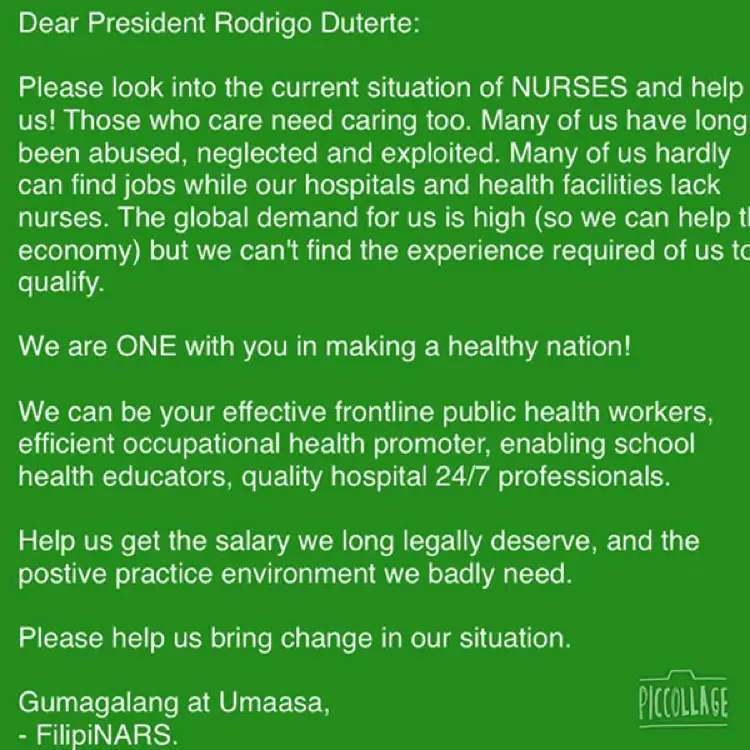 Aside from the open letter, Balita said that he is also sending a letter to Duterte and he believes that social media can do the trick. As of 4 p.m on the 18th of May, Wednesday, the letter received more than 4, 000 likes, reactions, and comments and was shared more than 3, 000 times on Facebook.
What would our new President do with the current cry of our country's nurses? Would he give them what they want and would that not make other employees who are exerting the same effort jealous?