The province of Cebu is known because of the city is the center of trade and commerce in Visayas and it is considered to be one of the most beautiful and livable cities in our country. One straight advantage is that Cebu is not as polluted as Manila and that alone can make you love it. But as a traveler, here are the top six (6) tourist spots that you should not miss when you are in Cebu.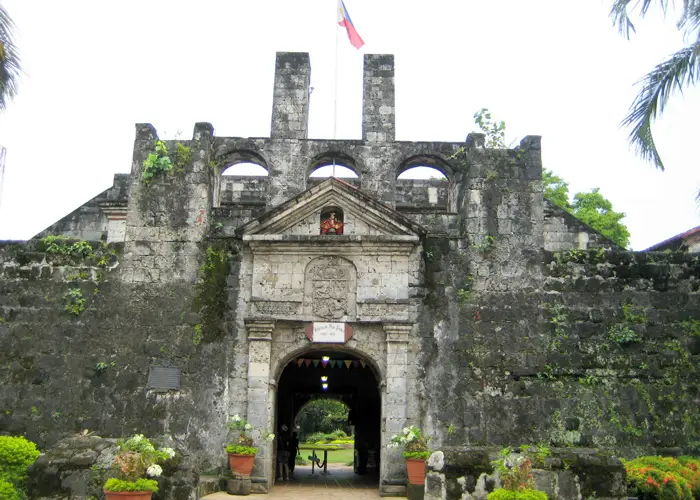 The Magellan's Cross
Taking it from the title it was given, the Magellan's Cross is a Christian cross established by the Spanish and Portuguese explorers which was led by Ferdinand Magellan on the 21st of April, 1521. The cross was put there to celebrate the Roman Catholic baptism of a Philippine native, Rajah Humabon, his wife Queen Juana, and some of their followers. The chapel which houses the cross is just a few steps away from the church of Sto. Niño church so make sure you visit those.
Read: What to think when planning a vacation?

Fort San Pedro
If you are looking to learn the rich and great history of Cebu, then you should probably go to Fort San Pedro. This establishment was started on the 8th of May, 1565 by local men and Spaniards and was ordered by Miguel Lopez de Legaspi. Although it has an entrance fee of Php30.00, I am extremely sure that you won't regret touring inside the fort because it will take you centuries back and deeply know how the native Cebuanos and Spanish people were.
Mactan Shrine
The shrine was established to honor Rajah Lapu-Lapu for defeating the Spaniards and for conquering their land back from them. It is a life-sized statue with a painting that depicts the war of the Cebuanos against the Spaniards. Mactan Shrine is located in Punta Engano of Lapu Lapu City in Mactan Island.

Colon Street
The street was named after Cristobal Colon (Christopher Columbus) and the Colon Street is the oldest street in Philippine history. The construction of the early stages of the street was done in the year 1565 under the command of Miguel Lopez de Legaspi. If you want to "go back in time," this is where you should go since it is the first ever street recorded in the Philippine history. You will see a lot of modernism now and you wouldn't think that this street is history.
Crown Regency Hotel and Towers
What's a trip to Cebu without getting a chance to witness it during nighttime? Go to Crown Regency Hotel and Towers which is located near Fuente Osmeña. You can do a variety of activities in the Crown Regency including: Edge Coaster, Tower Walk, Urban Zipline, and the Vertical Climb. Experience fun and a satisfaction-filling scenery in Crown Regency Hotel and Towers.
Mango Square
Are you looking to experience a taste of Modernized-province nightlife? Cebu offers a ton of places to go for you to enjoy your night and one of the most famous and the best places is the Mango Square. It is located somewhere near Fuente Circle. Indulge yourself in good music, fun and lively atmosphere, and an awesome time in Mango Square. It is a lot like Tomas Morato here in the Metro.
Cebu is home to the most beautiful and the most astounding places here in our country and in this list, we only discussed six (6) of the best things you can do. What are you waiting for? Pack your bags and plan a trip to Cebu with your friends and family.
What are your thoughts about this? Were we able to help you? Let us know in the comments section below.