The PC benefits us in many ways and with the blessing of having the internet by our sides, it is becoming the life of many people. One reason why computers are built is to provide entertainment for people. Although entertainment is just made for fun and games, there are games that can help you think better, act quicker, and to hone your strategizing skills.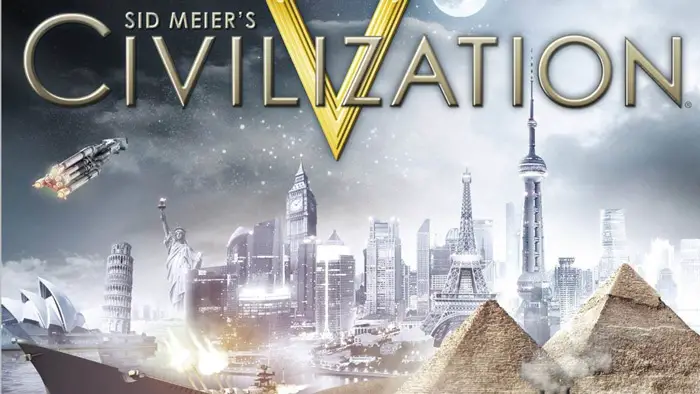 There are a lot of games in the market specifically, strategic games and in no way are those boring and depressing. There have been statements claiming that playing video games improve one's decision-making, critical thinking, and thorough planning. How true are these claims? Well one thing is for certain: Strategy games are making its way into the world of technology and they are not disregarded. For me, here are four (4) of the best strategy games for PC.
Civilization V
The game offers you your ultimate freedom; what do you do? Where do you go? It is a mix of political, economical, military, and even social decisions you will make for your people. You will decide on whether you will be a friendly neighbor or a conquistador foe to the surrounding communities. The game is filled with your decisions in all its aspects and it is up to you if you are going to be the master of all civilizations.
Tropico 4
Tropico is not just your ordinary city-building game. In the game, you will be a dictator of a Carribean-themed banana republic and it is your goal to transcend your island from being a simple town to a rich grown city. How you do it is totally up to you; you can do whatever you want to turn your city into a powerful and wealthy city that can distribute all types of resources everywhere. You will be dealing with politics as your island grows and it is up to your decision how you will manage to keep what's yours safe and rich.
Read: Top 5 best endless running games for Android and iOS device
Age of Empires II
If you have played Microsoft's Age of Empires I then you would be thrilled and glorious of its sequel. It is no different from the first Age of Empires except that it is more beautiful and it is more strategic. The game covers a time from the Dark Ages up to the Renaissance era. The games of Age of Empires is all about battles and wars so you better be prepared. It also includes a never-ending straw of skirmishes and multiple campaigns with many ways of customizing the maps; there's a lot to keep you busy.
Offworld Trading Company
Although the focus is to become an economical machine, violence is still one of your primary weapons. The game is somehow like Civilization but it is more focused on the economic scale; resources and cash are your main weapons in achieving victory not destroying buildings and enemy bases. The game is based on Mars so it's a way bit cooler than Earth-based games with familiar and natural things you see around you.
These are just four (4) of the best strategy games for me and there are so much more out there. Wait for other lists about different strategy games and other games that can improve your skills in the real world. Do you agree with us on this list? What are your thoughts about this? Let us know in the comments section below.