Over our lifetime, we may want to check how much shoes we've collected because as we grow, our shoe sizes get bigger and it becomes more proportional to your growth as well. As we go on, we aren't very sure to notice that we have accumulated a lot of pairs that we just sit there and stare at the shoe collection we have made. If you want to make something out of those shoes, then here are the top things you can do with your old unused shoes.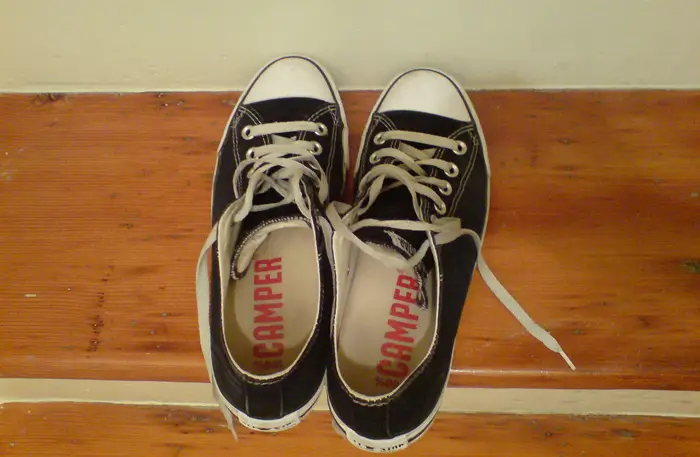 Photo Credit to Andre Torrez, Flickr
Sell those good 'ole shoes of yours
If you are sure that you can still get a few sums out of those pair then you should probably start now because the value of shoes depreciate in a short span of time. Go hit up Facebook groups that do buying and selling of shoes; go to the OLX website and post your merchandise there; talk to people who you know can help you with your goal.
If you own a good and infamous pair of sneakers, chances are a lot of people would want to have what you offer because some sneakers have this aura of vintage that when it gets older, it gets better. Collectors and sneakerheads would feats on them.
Trade them with another pair
Instead of buying them in replacement of few extra cash, why not trade them for you to try on something new? There are Facebook groups who do buying and selling and there are some people there open for trading shoes. This is perfect if you know that your pair can fit anyone's taste because you will have a large pool of audience that would be looking forward to have your offer.
Make a plant box out of it
Want to keep the pair/s inside your vision? Then do not give them or sell them to someone else and make a plant box with it instead. You should first clean the shoe/s to get rid of unwanted bacteria that can cease the growth of your plant. Then what you should do is you should gather soil, clean soil and make sure that it fits well in the shoe to ensure that life can grow inside of it.
Recycle and redesign it
There are a lot of Do-It-Yourself (DIY) guides out there dedicated to restyling your worn-out shoes. You can have it look like a pair that is dipped in a pool of Denim, you can make it look like cloth, etc. Be creative, ask people how you can creatively and effectively redesign your worn-out pair.
Donate them
You can of course donate your unused pair and I am pretty sure that a lot of people would benefit from it. There are tons of donation sites here in our country and a lot of homeless people who needs care and attention. Donate your shoes so you can be aware of the goodness that your humble piece of apparel have done.
Still don't know what to do with your old shoes? Just have a read above and you will know what you can get. A few people decide to just trash out their old pair and it would be an extreme waste if you do so. Remember, you can go and tickle your creativity a little bit to make something new out of something extremely old.