The smartphone market is going on a high tool now since most of the most high-tech smartphones are coming out. From its physical build to its specifications, it is truly a wonder how these smartphones came to be. If you want to be part of the hype, then buying a smartphone in our generation is the best option for you but in choosing a smartphone, you have to look and think of everything if they are proportionate and if they are in line – so how do you choose a smartphone? Here are six (6) great and effective tips.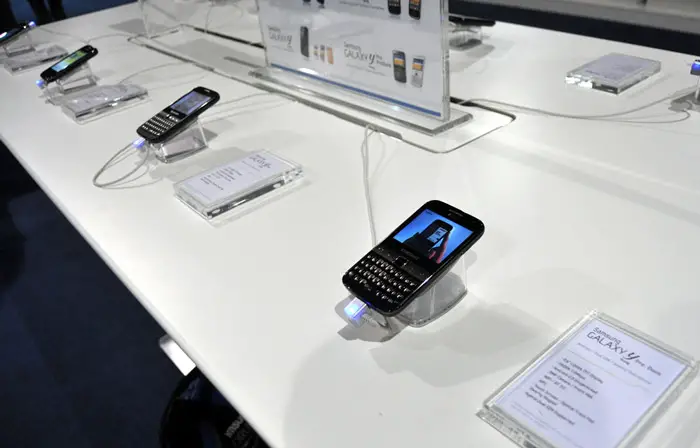 Image: Meraj Chhaya – Flickr
Think about its Size
You might be thinking, "Does size really matter?" Well if you really think about it, the size is not actually important but how you handle it is. The way it fits your hand, the way you grip and hold it is actually what makes the importance. Imagine walking around with a large phone in your hand; you may look like you're carrying something you're not supposed to carry or better yet, you may not feel comfortable with holding your phone so this time, size matters.
Understand your purpose for the phone
Yes, there are a lot of specifications you need to check but the sole purpose of those comes down to one point – your use of the phone. If you want to use it for entertainment and gaming purposes, choose a phone with a large RAM and excellent processors. If you want to use it for being on the internet, choose a phone with easy and manageable connectivity.
You won't need an ultra smartphone if you need basic stuff in it, right? But of course, those specifications are there for a reason and that is to – you guessed it right – make it easier for users; for them not to have two separate phones because they have different purposes.
Expandable storage or no?
Some smartphones now are disabled with the ability to have expandable storages and one good example is the iPhone. So decide if you want a smartphone that has expandable storage because it will play a big role for your utilization of the smartphone. Again, this all comes down to your purpose so be sure to have one concrete purpose of having a smartphone.
Your budget, of course
How are you going to get a smartphone without considering your budget, right? You will need to consider your budget every step of the way because not doing so can lead to external problems. Decide your use for the smartphone and allot a budget for it.
Despite this, there are a lot of available smartphones here in our country which offers excellent specifications. You just have to know how and where to look for them.
Know the importance of the screens
Smartphones now do not have keypads with them where you type text because most, if not all of the smartphones now are touchscreen. Knowing the type of screen can definitely, and yes, I mean DEFINITELY aid you in choosing one. Study different screen types like LCD, AMOLED, and etc. Referring to touch interfaces, there are capacitive, multitouch, resistive, or any other touch types.
Study them and find out the things that you most want and then reconsider. Being blind from all this can just cause you to waste your money on smartphones you never wanted to have in the first place.
Decide whether you want iOS or Android
The two giants, Android and iOS have been on top since they released monster devices. Yes, both of them have their own disadvantages and advantages as well. In Android, you most definitely have the ability to customize all you want, in all colors, shapes, and sizes without having the need to be a technology genius whereas in iOS, you are stuck with what they have to offer. Although the flow of control and the shifting in iOS is considered perfect, as well as security, iOS is also to be considered of course. It really depends on how you want your smartphone to be.
These are just six of the most important tips or things you can consider before choosing a smartphone. As I've said earlier, not knowing a thing about it or simply being blind about it can just cause you trouble. It is imperative that you know the purpose of having your device before going straight into it.