The Professional Regulation Commission (PRC), held examinations for the Sanitary Engineers last January 17, 18, & 19. The results of the said exams were released just two (2) working days after the last day of the examination. The PRC announced that out of the 95 people who took the exam, 62 of them passed the Sanitary Engineer Licensure Examination which was given by the Board of Sanitary Engineering in Manila this year.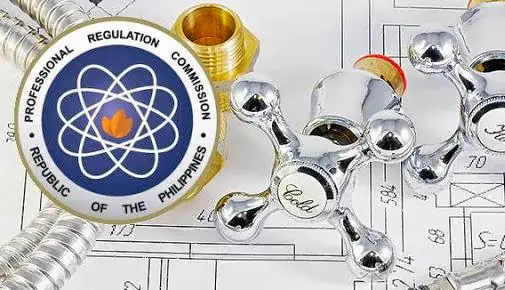 The Top Three examinees have their highlights and are deserving of being noticed and recognized because they truly showcased excellence and skill. Jason Vergara Moral of National University – Manila strived to be the highest with the rating of 82.57%. Mary Camille Patolot Orendain, which is from the Mapua Institute of Technology – Manila with 80.80, and Precious Jesica Gatchalian Tuazon from National University – Manila got the rating of 80.20%.
Members of the Board of Sanitary Engineering who took part in making all of these things possible by giving the licensure examination are Engr. Corazon De los Reyes-Romero, Chairman; Engr. Alfredo B. Espino and Engr. Florimond M. Lara, Members.
The online registration for the issuance of the Professional Identification Card (ID) and Certificate of registration will start from the 26th of January to the 27th of January.
For Manila board passers, PRC is strictly implementing the online registration system for processing of appointment for registration effective March 30, 2016. Visit www.prc.gov.ph and follow the instructions for the initial registration.
The registration requirements are:
Duly accomplished Oath Form or the Panunumpa ng Propesyonal. (Date and venue of the oath taking of the board passers will be announced later as per PRC)
Latest or current CTC or cedula
2 pieces of colored passport size pictures (colored with white background and complete with name tag with signature over printed name)
2 sets of documentary stamps
1 short envelope with name and profession
The final venue and date for the oath-taking ceremony of those who passed WILL BE ANNOUNCED LATER.
Below is the list of the successful examinees of the Sanitary Engineers Licensure Examination year 2017.
SEQ NO. | NAME
1 ABEN, BERNADETTE LUBAS
2 ALARCON, ARJAY RIMANDO
3 ANDAL, EDRELI SARMIENTO
4 ANICAS, ANGELICA MEJIA
5 AQUINO, JOHN JEFFERSON DIMAPAWI
6 ARACIEL, JESSICA AIZEL GARING
7 ARELLANO, DAVE JONSON BLAY
8 AVILA, JOSHUA BISNAR
 9 BAY, MARINETH JILLAH PALLO
10 BERINGUELA, MA CECELIA BARRANDA
11 BLANCO, JAYCEL DELMORO
12 BRAVO, ROMEO JR ANTONIO
13 BUMUGHAWI, LILY MAE TIMMANGO
14 CALLEJA, CHERRY ELAINE VIÑAS
15 CINCO, ADRIAN HOBY GIMOTEA
16 CULALA, ALLENA MAE TIQUIS
17 DELOS REYES, ALIZA MARIE PEREZ
18 DULNUAN, REYNALD IMMOLIAP
19 DUMANIW, MARVIN DINANGWATAN
20 DUMLAO, MAY ANGELIE BAUTISTA
21 EDNALAGUIM, ZARAH ELAYDA
22 ELOSO, JAYREYMAE GAMIL
23 ENRIQUEZ, ROSEBEN COLIGADO
24 ESPIRITU, GENALYN BALANAY
25 EÑOSA, SHERAMAE PASASALA
26 FELIPE, MIKE BANGIT
27 FERRANCO, EDUARD ARATAN
28 FLORES, ROZELLE ELISEO
29 GADIN, EARL CLARENCE BUSTAMANTE
30 GARZA, RUEL MOLINA
 31 GUMBA, JORDAN PAUL DEL
ROSARIO
32 HAMTIG, JAYSON VILLANTES
 33 INSAS, REYMORE ALFREDO
 34 KATALBAS, KARL TADEO
35 LUCENA, KENNETH CALICDAN
36 LUCENIO, MICAH PALALEO
37 MANGLAPUS, HAZEL PALCUNGAN
 38 MATINING, JHOANNA MARQUEZ
39 MELITON, CHARMAINE MARIE CAM
40 MERCADO, EARL JASPER LANCE PUBLICO
41 MIRABUENO, ALFRED HUGO
42 MORAL, JASON VERGARA
43 MORENO, ANNE JADEITE GERTOS
44 MOSATALLA, FREDDIE MAYHAY
45 OPLAY, GENEDINE BANGGOY
46 ORENDAIN, MARY CAMILLE PATOLOT
47 ORILLO, AIKIKO MARI SABOCO
48 PANGANIBAN, GLECY GUIZZAGAN
49 REYES, ANGELICA VIDAL
50 RUIZ, HAZEL MAY ANN MENDOZA
51 SABADO, MARK ANGELO FERMIN
 52 SANDOVAL, LEXTER BACAY
53 SANTOS, IAN YPOL
54 SERRANO, DEAN DURAN
55 TOLIBAS, JOHN CARLO LABONG
 56 TONIO, HEZZEL SABADO
57 TUAZON, PRECIOUS JESICA GATCHALIAN
58 UMALI, BHOBOY ANDAL
59 UMOQUIT, EDISON BASILIO
 60 VENTURA, LURI JAISE BALANTAC
61 VIJAR, FLORDELIZ ALDOVINO
62 VIÑAS, ARTHUR LOPEZ
—-NOTHING FOLLOWS—-