Our country is becoming one of the nations that solely rely on technological advancements to satisfy the needs and requirements that every profession demands. One thing that hinders most people in getting high-end and high-performance devices is its price. Surprisingly, many people innovated to lighten the heavy burden of device prices and one of those is Kim Store.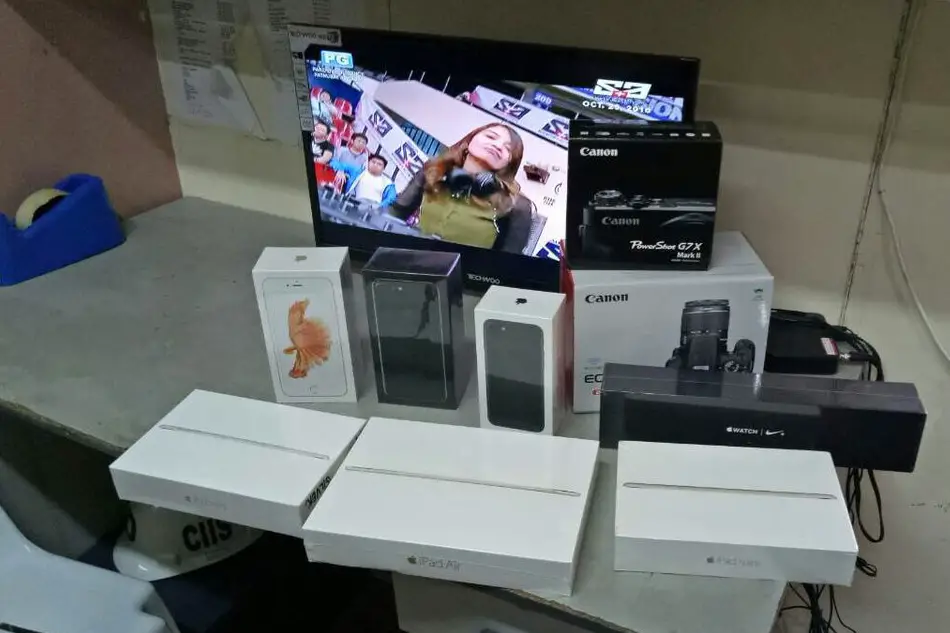 Image: ABS-CBN
To give you the shortest background, Kimstore is an establishment founded by Kim Lato in 2006. They have been operating since that year and is going strong up to today.
Just a few days back, the warehouse of one of the most trendy online gadget stores in the country, Kim Store, with million worth of smuggled smart phones, laptops, cameras, and other electronic gadgets, has been confiscated by the Bureau of Customs (BOC) on Monday, January 30.
Several units of Iphone 7cellular phones, Mac Book laptops, Samsung Galaxy S7 series phones, Nexus 6Ps phones, Zenfone 3 Ultra phones, Sony Xperia phones, Canon Cameras, tablets, music players, audio accessories, name all gadgets you can for safety and security comprises the boxes of the seized items.
The raid was conducted at Lakandula Street in Tondo, Manila and it was believed that these gadgets are imported in a suspicious manner, according to BOC's Intelligence and Investigation Service (CIIS) Director Neil L. Estrella.
There were reports that Kim Store did not present necessary documents for the imported items. Up to this point CIIS Officer Joel Pinawinis still classifying the real proprietors of Kim Storewho was believed to be owned by a certain "Francis", a Filipino Chinese who hails in Binondo and has been selling smuggled trendy gadgets.
KimStore's infamous service of distributing gadgets has been halted because the BOC locked their items up.
Customs Commissioner Nicanor E. Faeldon stated in an interview,"The BOC, under my watch, will often conduct raids in warehouses, storehouses, and depots, to combat the malpractice and related crimes, and finally jail perpetrators, once and for all."