If you were to be asked, what is a commercial? In a professional and personal perspective, commercials or advertisements are utilized in order to let the people "be aware" of what you offer, correct? They are made to publicize a certain company or a certain item so that people who see them know about them. But what if these commercials or advertisements somehow hit you right in the chest, really really hard?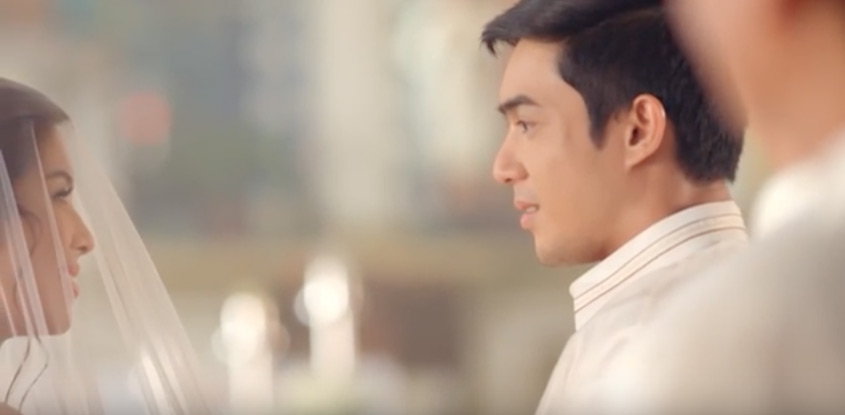 Screengrab from Jollibee Philippines YouTube Channel
Local fast food dinosaur Jollibee had people crawling from the social media boards buzzing overnight up until today because of the two (2) Valentine's day-themed videos released on both their Facebook and YouTube accounts. It was first released on the 9th of February, 2017 last Thursday and can you believe that up until now, people are still talking and feeling it?
One of the videos, entitled "Crush," tells the story of a boy who leaves burgers yums as anonymous for his high school crush. He then ended up hurting since he sees the girl with another man who is obviously more attractive than. The story comes with a twist so be sure to watch it.
Video from Jollibee Philippines YouTube Channel

"Vow," on the other hand makes its viewers believe that the man who is talking is about to marry the woman of his dreams. As the video progresses, the plot revolves around their story and how they got to the church.
Video from Jollibee Philippines YouTube Channel

Both videos made the fast food giant an overnight trend beating the good old #ALDUB82ndWeeksary trend.
This is Jollibee's way of greeting everyone of us a good and merry Valentine's Day; although it didn't actually made us all "kilig," at least they showed their creativeness and their enthusiasm in their work this 2017. The Jollibee Valentine's Ads is a great indication that we are all still human – that we can still feel hurt, loved, even empathize with what we are watching.
The fast food megaton opened the doors of challenge, idea, creativity, and execution to all other fast food chains here in our country and maybe all over the world. Who knows, maybe we see more versions and stories in the following months.