ACT Teachers Party List Representative Rep. Antonio Tinio passed the House Bill 5735, Student Discipline and Teacher Protection Act, which requires the Department of Education (DepEd) to issue policies and principles on student discipline and classroom management.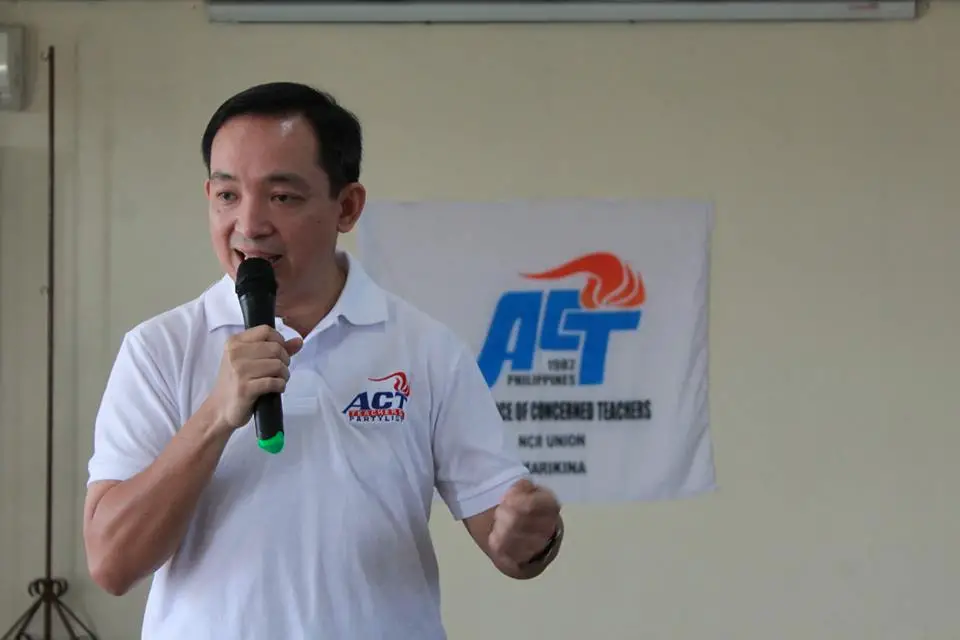 Antonio L. Tinio, Author of House Bill No. 5735 / DepEd Tambayan
According to Tinio, "While child protection is indispensible, teacher protection is also a must… this bill seeks to lay down institutionalized support mechanism for teachers and school personnel in matters of classroom management and student discipline…"
This is factual, as there have always been situations that teachers, either private or public, and other school personnel are being bullied and those are beyond teacher's control. The teachers most especially, are mainly the person behind every student's build and literacy.
In public schools, it would be very intricate to inculcate discipline inside the classroom because of the large class size; not to mention the multiple shifts each day. Therefore, the teachers are not only obliged to instill proper discipline to students, yet the parents are the main accountable in shaping the child's personality. The characters of each student are first learned at home but in some instances, teachers still get blame if students misbehave.
Before, punishments to students who misbehave in class would be sent in the corner and will be asked to do community service and on some cases they are slapped on their wrist. However, those were stopped especially after the Child Protection Policy was implemented.
This bill mandates DepEd to issue and implement student manual with the school's rules and regulations to be observed by students with respect to fellow students and school personnel and property. They are also providing pre-service and in-service training for DepEd personnel on child behavior and psychology, classroom management techniques, positive discipline, and other related fields.
It is recommending the schools to have the ratio of at least one guidance counselor for every 200 students for public elementary and high schools.
With this, it would be very clear that not only students should be given enough and needed protection as far as misconduct is concerned but the teachers as well. No matter what anyone says, it is the teachers who remain defenseless in the face of intimidating parents and students. This is one way of raising the dignity and respect of most teachers who only do good things and would also be a great change in students' behavior towards adults, particularly, teachers.