Have you ever heard of Meitu? Everyone is talking about this top Chinese beautifying application. It can transform your photographs into gorgeous, stunning, or fine- looking anime-style portrait.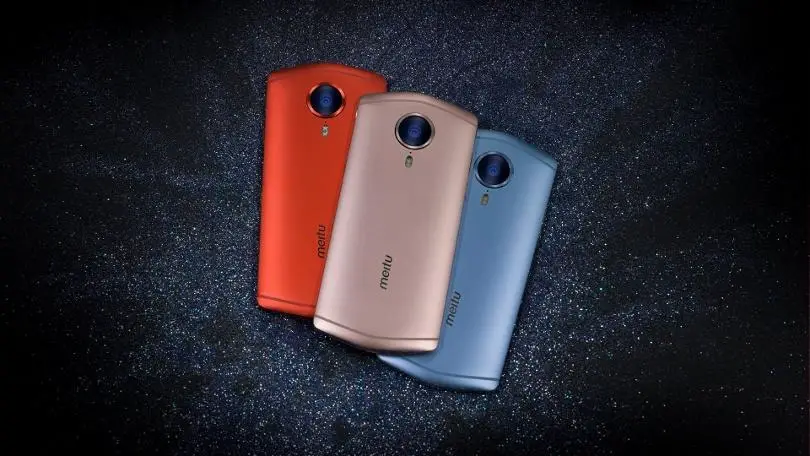 Image: PC Mag
Meitu means "beautiful picture" in Chinese.
If your social media app, like Facebook and Instagram, have feeds with substantial dreamy pictures of your friends or acquaintances that seems to be hand-drawn, that is perhaps because of the application Meitu. It has a range of retouch options that allow you to hide acne and blemishes, slim your face, firms your skin, it can remove wrinkles, enlarge your eyes, make your nose smaller, whiten teeth, and remove dark circles.
The maker of this app is also capitalizing on smartphones predominantly for the "selfie-obsessed individuals."
It was announced this Tuesday that T8, the latest model, has placed fast autofocus 12 megapixel cameras both on front and rear. The cameras use a dual pixel Sony IMX362 sensor, this is the same as the sensor used for the rear camera of XiaomiRedmi Pro2. The dual pixel cameras are actually hyped so as to deliver a considerable quicker autofocus, as well as a clearer and flawless low-light picture.
Meitu's T8 is the World's first dual- pixel selfie phone. It's a 5.2-inch phone and an improved version of its selfie app.
The main focus of the camera is to beautify its subject. This is because of the built-in beautifying software that will also bring some form of artificial intelligence.
This AI will then relate Meitus's facial recognition tech through its massive database of selfies. With this, it can now detect the age, the gender, and the skin tones of the subject. Then finally, it can make an improved presumption on how to auto-tweak the looks of the subject.
The AI function of this phone is unique and effects to men, women, and children are applied accordingly. It can enhance even a group picture, each face are enhance differently. It can also enhance a face in real time for videos.
The T8 uses a Media Tek Helio X MT6797 chip, clocked at 2.3 GHz, deca-core processor and a modified 6.0 OS based Android Marshmallow. This makes them a bit higher, specs-wise, to its fellow Chinese maker Smartphone like Oppo R9, with octa-core 2GHz processor and Huawei Mate 8, with octa-core 2.3GHz processor.
Quick specs of Meitu's T8:
2.3GHz Media Tek Helio X MT6797 deca-core processor
5.2- inch full-HD AMOLED display
4GB RAM, 128GB onboard storage
USB Type-C
Front 12-megapixel shooter with phase detection autofocus, f1.8, rear 21-megapixel camera, f2.2
3.580 mAh battery
Available colors: blue, gray, rose gold, black
Meitu's T8 goes on sale in China on February 21, price starts at 3,300 yuan, equivalent to $480, £385 and AU$630.
How would you love take selfies with this new "the magical beauty camera" Smartphone? Wanna try?