Educational field trips have always been one of the few things students look forward to in a school year. Not only that it makes students enjoy where they're going, but also because they learn a lot of things. After the incident that took place in Tanay, Rizal, both the CHED and DepED issued a moratorium of field trips at off-campus sites. Although this was the case, this memorandum was lifted by the DepEd; of course, new rules and regulations are following.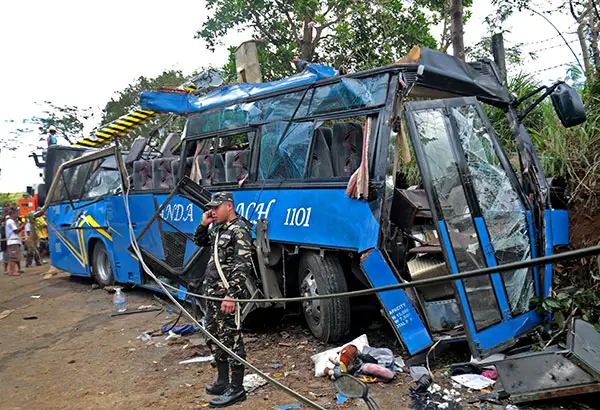 Photo: PhilStar
Education Secretary Leonor Briones issued these guidelines in the effect of Department Order 66. These guidelines state that the following restrictions and rules are to be implemented in the support of K to 12 curriculum.
The guidelines in which all co-curricular and extra-curricular activities will be observing are as follows:
Ensure relevance and alignment with the educational competencies of the K to 12 Curriculum and leadership development of learners.
Uphold child protection principles and that no learner shall be disadvantaged in any form;
Observe the safety and security protocols for all participants before, during and after the activity
In addition, vehicles that are to be used in educational tours are subject to thorough inspection and investigation before utilization. DepEd Memorandum No. 47 series of 2017, which took effect after bus accident in Tanay, Rizal was immediately and effectively annulled by the Department Order.
Prior to this, the CHED also implemented stricter rules and guidelines as regards educational and recreational activities. These include thorough checking the vehicles to be used, mandatory insurance for participants, and making the act voluntary.
"Participation in all off-campus activities is voluntary. Under no circumstances shall of-campus activities place undue financial burden on the learners and their families. Teachers shall not charge their expenses to learners," were the direct words from the memorandum. Moreover, the DepED iterated that schools should not use these educational tours as a platform to gain profit; also not as means of fundraising. Furthermore, students should not be forced to join trips at the expense of failing.
With the following guidelines, schools and institutions should always bear in mind that they are utmost responsible for the well-being of their students off-campus during these tours. What do you have in mind for this new rules?