It is the day of Christmas when a netizen justified that hundred peso bills has been withdrawn from an ATM machine which initiated an investigation. Although, the governor of Banko Sentral ng Pilipinas or BSP, Governor Nestor A. Espenilla Jr., stated on December 27 that the bill with no face is most likely an isolated case. The Central Bank had concluded at first that the so-called "faceless" bills is not all over the place. "It's clearly looking like an isolated incident at this point," said Espenilla, after assuring that they are looking into the case at the moment.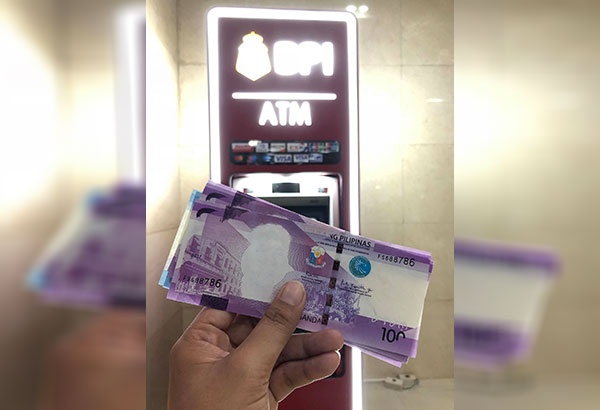 A transaction was reportedly made on December 25, Christmas Day making a withdrawal amounting to P400 of "faceless" money. This incident happened on an ATM of the Bank of the Philippines Islands (BPI) in its Libis branch.
The photo above is a screenshot of the post that went viral of the netizen who allegedly made a withdrawal of the "faceless" bills. A person named Earla Anne made the upload on Christmas Day that showed four P100 bills not displaying the face of President Manuel Roxas.
The photo above is a closer look of the bill that clearly shows the bill had no face of the former President Manuel Roxas.
The spokesperson of BPI, Owen Camayo, said they have requested BSP to confirm the "faceless" P100 bills. "Let's wait for the BSP to announce their findings," he responded. "On our part, we are conducting our own investigation on the matter and validating the concerns of our client-depositor," he added.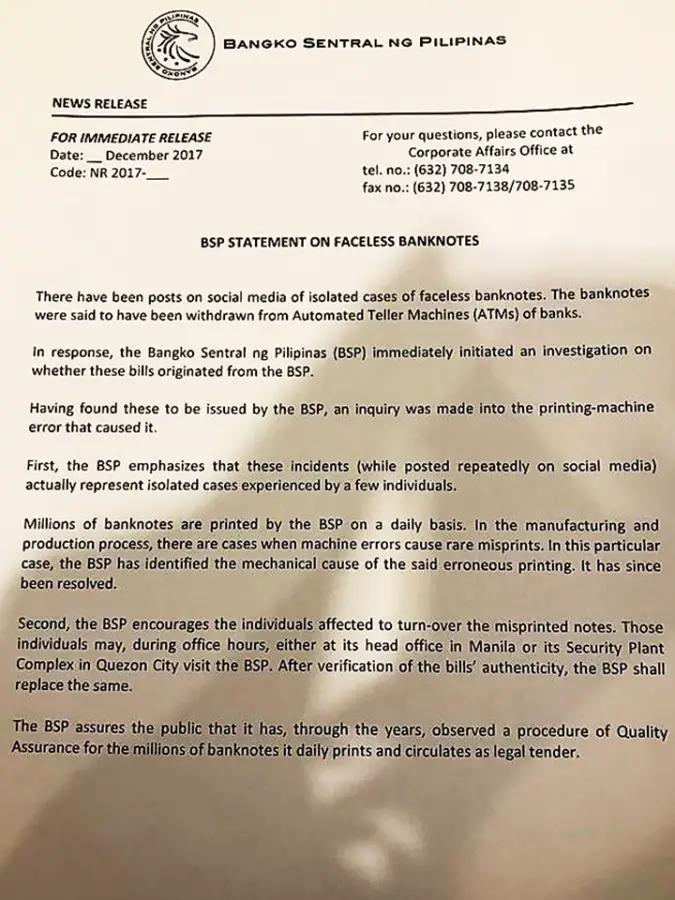 The photo above is a statement from the Banko Sentral ng Pilipinas (BSP). It says that they have initiated an investigation regarding the issue. Despite being posted repeatedly on social media, they emphasized that the case was experienced by a few individuals only.
The mechanical cause of the erroneous printing has also been identified by the BSP and stated that it also has been resolved since. The fact that they print millions of banknotes on a daily basis, there are inevitable cases of machine errors that cause rare misprints.
People who are affected by the incident and acquiring the said banknotes can go to the head office in Manila or its Security Plant Complex in Quezon City to turn-over the banknotes. These will also be replaced by perfectly manufactured bills of the same value.
The BSP also stated that a procedure is done to assure the quality of our money over the years and will continue to provide the same quality.