The two Korean countries, as we know, has some issues which dates back as far as the 1950's. However, Kim Jong-Un, dictator of North Korea together with President Moon Jae-in of South Korea, decides to meet up next week. Finally, the two sides are planning to officially end the war. Technically, the North and South Koreas are still at war because the 1950 to the 1953 conflict did not end with peace but with a truce. However, this will be put to an end and Kim Jon-Un will be the first North Korean leader to step on South Korean land since 1950.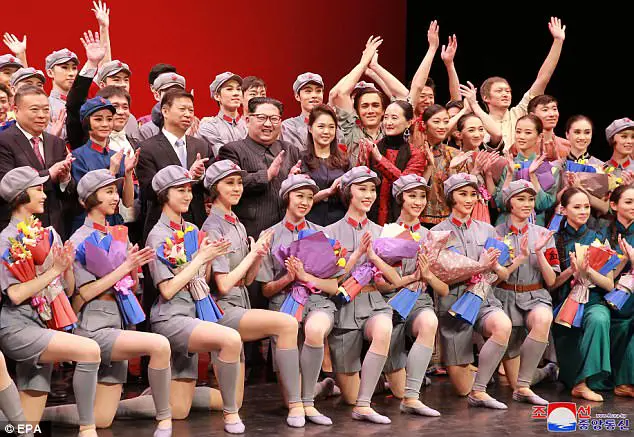 Wait, there's war between the North and South Korea?
If you've been living under a rock then yes and this dates back as far as June 1950. Fighting broke out between the North Korean communist and the South Korean capitalist. This fuss they've had killed between two (2) to four (4) million people.
Pyeongyang, the capital of North Korea was backed by China while Washington (the United States), they're supporting the capitalist South Korea.
The two nations were in and out of their fuss and were locked in an argument, leaving the battle behind with a truce. This technically still puts them at war because they've announced a truce rather than a formal peace treaty between each other.
However next week, April 27, 2018, the two nations are set to meet to finalize formal peace between them
White House Officials are skeptical about this though since the dictator has this history of having anti-American last-minute decision, all we can do is hope for the best.
Last week, the Secretary of State nominee CIA Director Mike Pompeo said North Korea should not expect rewards from discussions until they take steps in surrendering their nuclear weapons.
Kim on the other hand, spent the weekend celebrating  "The Day of the Sun", the birthday of his grandfather Kim Il Sung. He celebrated by watching a performance by a Chinese ballet troupe along with wife Ri Sol-Ju. This was a surprise for everyone because in the previous years, the annual celebrations of this included military parades, displaying ballistic missiles often associated with the dictatorship. This year, the festivities had a reconciliatory overtone as shown by the invitation of a Chinese dance group to their land.
In the photos released, it showed no weapons but instead a weekend of performances, fireworks, dancing and sports.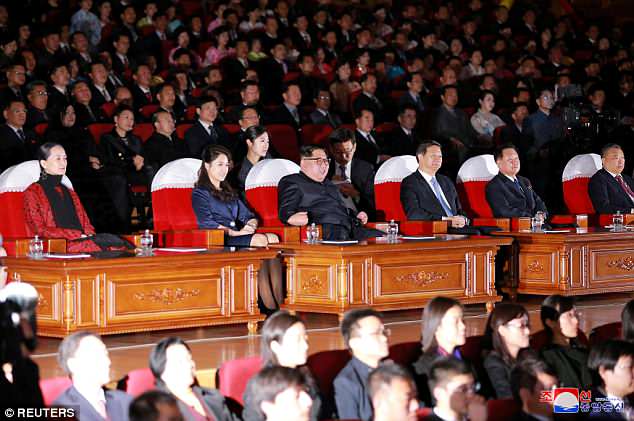 Kim and his wife were apparently seen applauding, posing with dancers, and laughing with the head of the Chinese Communist Party's international liaison department, Song Tao.
In addition to that, Kim said that he was personally meeting the visiting performers out of respect for Chinese President Xi Jinping. He said he wanted to launch a "fresh phase of development" of relations between their countries, Kim said in a meeting with Song.
Is this the change we're waiting for? Would this peace between North and South Korea start to make our planet, our world a better place? Stay tuned for more updates.
Source: Daily Mail