In our generation, money lending is a huge advancement. Not only because thousands of Filipinos everyday need emergency money, but because a lot of people look into this as a good investment as well. Although a money lending business imposes its own risks, it pays off a decent amount of profit if you do it correctly. Before we get into what we're talking about, let me ask you this:
Do you know someone who currently needs to borrow money? Or someone who is in financial trouble? People who are looking for a loan who cannot wait for a few weeks to a month? If yes, then read on.
No, we're not going to ask you to shell out money for them of course. As a matter of fact, you just need to find people who needs money and talk them to it. Lendr.com.ph is an organization that aims to aid Filipinos who are facing financial obstacles. Just like what we're aiming to have, Lendr is a money lending company that allows the flow of cash to be virtual. One of the main visions of the company is to address the current gaps and errors in financial instruments nationwide.
Read: Starting a Money Lending Business in the Philippines
As per the inaugural FINTQ Inclusive Digital Finance Study of 2017, financial outlets and instruments remain unequal across the country. Only 23 out of the 82 provinces comprises all of the domestic deposits and loan volumes in the archipelago.
KasamaKA is a movement which aims to close that certain gap. In accordance to BSP's projection of virtual banking by the year 2020, KasamaKA aims to translate the BSP's National Strategy for Financial Inclusion (NSFI) framework into an inclusive, on-ground sustainable operations that will also help push the share of digital transactions in the country to 20% by 2020. 
What is KasamaKA?
KasamaKA is a digital referral program by Lendr which aims to make Filipinos feel that instant cash is just beneath their fingertips. They don't have to cross rivers and walk miles just to get to the nearest financial institution to get money. With Lendr's platform and this program, it works both ways for both the borrower and the one looking to get something out of the referral.
Who can join the KasamaKA movement?
All Filipinos are invited to be part of the movement to spread the word across the country. As a matter of fact, it's inviting everyone who is looking to have extra income for themselves. The more, the merrier. No need to submit documents, no requirements or whatsoever; if you feel like joining and helping other people get the cash they need, you can.
How can I be a KasamaKA builder?
Registering to a virtual office has never been easy. You actually can register and be a KasamaKA Builder either through SMS or the website.
SMS (Text Message)
If you want to register through SMS, you need to text:
REG <Space><First Name>/<Last Name>/<Date of Birth, MMDDYYYY>/<Address> and send to 29292.
Website (Online)
Visit www.kasamaka.com and hit on the button that says "Sign Up!" They would ask for the following information:

Full name
Date of Birth
Nationality
Present Address
Source of Income
Mobile Number
Once your registration is complete and successful, you will receive your KasamaKA Builder ID Code via text message. After that, for every person/referral you bring, you will receive a certain amount. There's no actual difference in registering through SMS or via the website. You do where you're comfortable in registering and there's no incentive for choosing either one.
Read: Best Investments For Millennials And Young Entrepreneurs In The Philippines
Can I be a representative for a loan application for someone else?
NO. A big NO. Only the person looking for a decent loan amount is the one acceptable. No one can proxy, no one can be a representative just for a KasamaKA Builder to get his commission. The only person who can submit and pass the application is the person looking to apply for the loan themselves.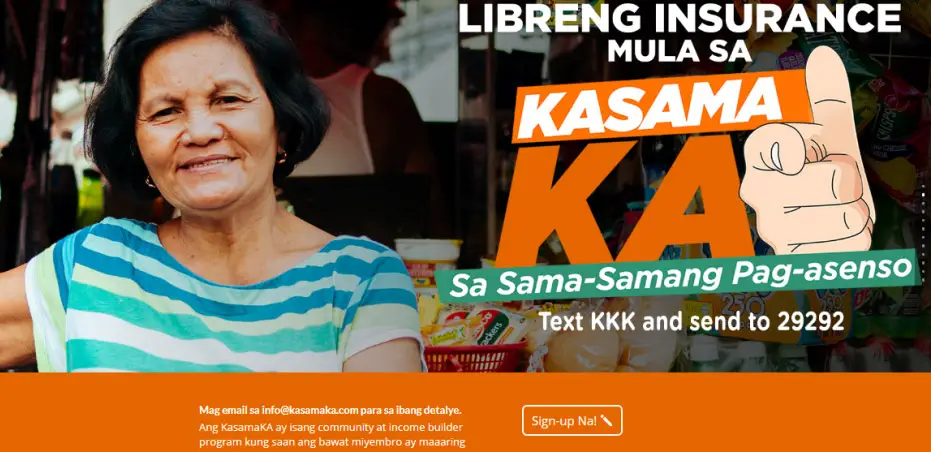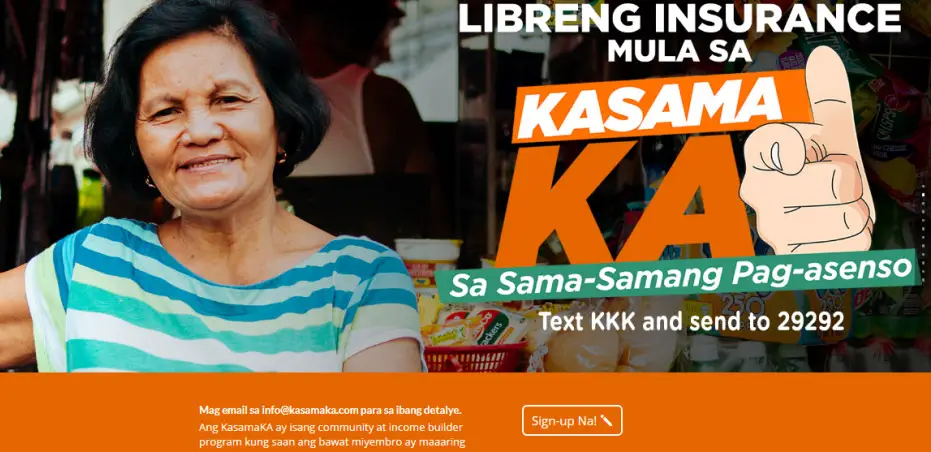 Do I earn when the referral just signs up? How do I earn?
Earning through the KasamaKA program is fairly simple; you just need to refer a person looking for emergency cash. You give them your Builder ID Code when they're about to apply for a loan in Lendr.com.ph.
The only time you will be getting your referral bonus is when the bank/financial institution approves and releases the loan.
How much would my earnings be? And where will I receive them?
For every booked/approved and released loan per referral, you would be receiving Php300.00. That means, the more, the merrier. The credits or referral bonuses would be put into your PayMaya account. That being said, you need to have a PayMaya account firsthand.
Do I get my earnings immediately?
No, there are cut-off dates as to when you'll be receiving your earnings. The cut-off dates are as follows:
| | |
| --- | --- |
| Booked Loans Cut-Off  |  Credit Date |
| 1st to 15th | 16th to 31st |
| 16th to 31st | every 15th of the following month |
This is the format so that you can accumulate the earnings. You can rack up 10 referrals for 15 days and get your earnings on the last weeks of the month. Not bad, right?
Read: Applying for a BDO Personal Loan
Things you need to remember:
Lendr is a money-lending organization. KasamaKA is a digital referral program. The reason why they're tied up is to spread the knowledge that virtual debts is currently in the norm.
Even if you're a KasamaKA Builder, you can still use the Lendr services to make a loan for yourself.
MAKE SURE to tell your referral to fill out the Builder ID Code with your Builder ID. This is to ensure that you will be getting your referral if they get booked/approved.
The registration could take up to two (2) business days. All applicants who submitted from Monday to Friday before 5 P.M. would be receiving the KasamaKA Builder ID code within two (2) business days.
A KasamaKA Builder has no access to the loan application of the client. You can of course ask them if they've been approved to ensure your earnings.
Splitting the referral would be a personal call. If you're friends with someone who is also looking for extra income, you can talk about it and create a joint PayMaya and KasamaKA Builder account.
Hopefully, this program enlightens all Filipinos that borrowing money is as easy as clicking a button. Although potential applicants need to ensure that they have what Lendr needs for a loan to even be passed.
Well it's true, helping other people would greatly benefit you as well. Know someone who is in dire need of financial assistance? Or someone who badly needs cash for emergency purposes? Visit Lendr.com.ph now, become a KasamaKA Builder and spread the knowledge about virtual lending.