President Rodrigo Roa Duterte attended the Inauguration, of the 17.5-billion Mactan Cebu International Airport (MCIA) Terminal 2. It is a world-class resort-themed terminal in one of the country's major gateways. It was truly a pride of the Cebuanos. Publicized as the Philippines' first "resort airport," was formally introduced last Thursday, June 7, 2018.
As part of the President's projected completions, this Mactan Cebu Airport has become a reality.
Read: Bicol International Airport (BIA): Soon to Open
The invited guests were given a preview of the world-class airport. The President unveiled the MCIA Terminal 2 marker when he entered. Before proceeding to the program proper, he was also given a tour of the facilities in the airport such as the: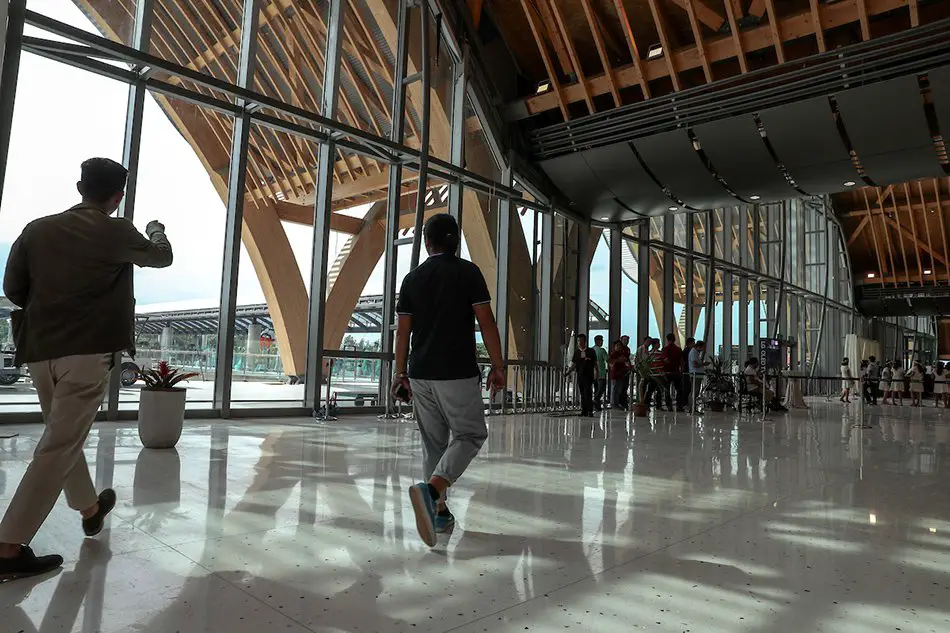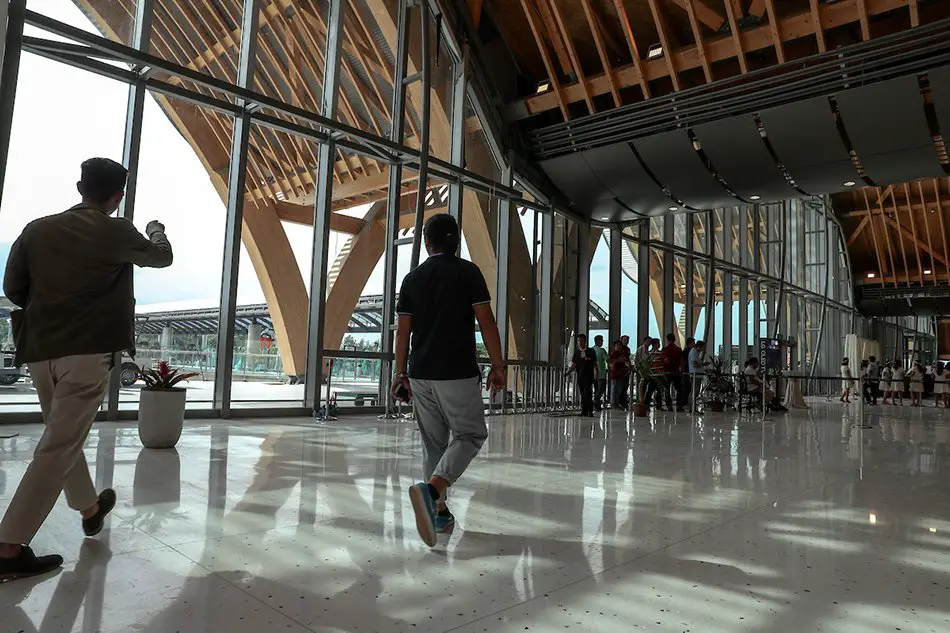 Baggage Reclaim Hall
Customs Area
Immigration Area
Boarding Gates
Duty Free Philippines
Security Check Area
Immigration Area
In his speech, he praised the superb and world-class infrastructure of the MCIA Terminal 2. He added that it is the output of a successful partnership between the government and the private sector. The President also commended the airport's state-of-the-art facilities.
He reiterated his pledge to the Filipino people his "Build, Build, Build" program for a more wealthy Philippines in the coming years and that his administration's drive to fight corruption in the government.
The Mactan Cebu International Airport Terminal 2 is a 65,500 square meters, three-story building estimated to handle around eight million passengers each year and built by a consortium composed of Philippine construction company Megawide Construction Corp. and India-based GMR Infrastructure Ltd., operator of the Delhi International Airport and the Hyderabad International Airport in India.
It was designed by a Hong-Kong based architecture firm Integrated Design Associates Ltd., and the interior was conceptualized by world-renowned Cebuano furniture-maker Kenneth Cobonpue, Filipino architects and designers, Budji Layug and Royal Pineda which specializes in "green," environment-friendly designs. The interior design and artworks reflect the rich culture, warmth, and hospitality of the Cebuanos.
It has elements that are trademarks of Cebu.
Mother-of-Pearls shards are embedded in terrazzo flooring that glistens like the sands of Cebu's beaches.
Its most notable feature is its timber arched roof that is made up of glulam wood and that appear to be like an inverted boat hull, and a wave-like roof that brings to mind a sense of tropical and highlights the resort aesthetic of the airport and is said to be inspired by the waves of the seas surrounding Mactan Island. Each arch is 30 meters wide and 15 meters tall. The roof's architecture will normalize the temperature in the building while still permitting an adequate amount of sunlight to come in.
Mahogany Wood which is known for its beautiful grain and durability is used for the doors and accents in all the washrooms of the new terminal.
Its 48 check-in counters and can be stretched to up to 72 counters. Each counter is accentuated with rattan, a showpiece that gives an excellent mix of Cebuano history and beautiful craftsmanship. It is back-lighted to make it look like lanterns.
The Moss Walls are actually live moss, found at the washrooms /comfort rooms. It can take away the stress from traveling. Aside from that, it can also help calm down humidity and improve the quality of air.
The Cebu International Airport Terminal 2 has a diverse dining section. It has a bar located in the passageway of full-service airlines gates 20-22. It also has restaurants and cafes situated at the east wing and west wing of the complex.
It also has Duty Free Center that includes sections for cigar and chocolates, along with local food, wines, and liquors and also lifestyle section which is called Momento that retails accessories, fashionable and elegant resort clothes, and also delicacies.
It has recognized various awards for its unique and sleek structural design. It is a winning admiration all over the world.
The entire terminal is also equipped with 12 escalators and 15 elevators.
The staff of Cebu Internation Airport who will welcome and send off guests will be wearing creations by Cary Santiago, a world-renowned Cebuano fashion designer.
Read: Mindanao Railway Project to Kick Off in 2018
It has provisions for seven passenger-boarding bridges which can be expanded to 12. A car parking facility will be available that can accommodate 550 cars and expandable to 750 cars.
Another feature of the MCIA terminal 2 is its automatic tray return system (ATRS) which will automatically return empty trays for passengers to put their bags and other items for security check and screening, no need to look for one.
The terminal's attention-grabbing design aims to improve the services of the country's second largest airport by passenger volume as well as to promote Cebu from a gateway to a top tourist destination in the Philippines.
The Mactan Cebu International Airport is scheduled to welcome its first commercial operations, an incoming flight at 3 AM on July 1, 2018. It's the arrival of China Eastern's flight from Shanghai.
Hopefully, all of the projects will spring to life because these would be the basis of a good, well-managed, and honest administration. Plus, it's for the whole country's betterment, personally and economically.