McDonald's, one of the biggest food chains in the world, is currently looking for more employees this year. They're starting a mass hiring campaign and their target is to employ over 1, 000 Filipinos before the year ends. The "Go Hire Day" program is made to help locals have jobs all over the country. It's somewhat an aid to build and boost growth, careers, and overall employment in the country.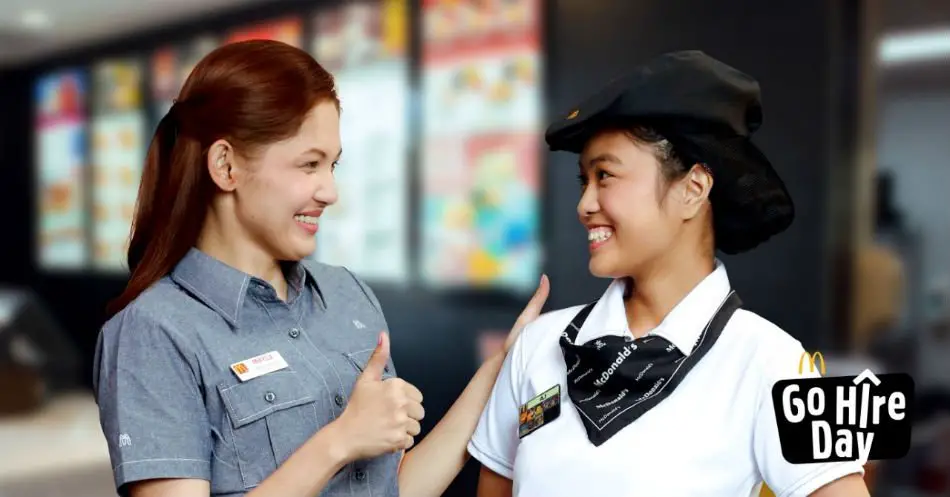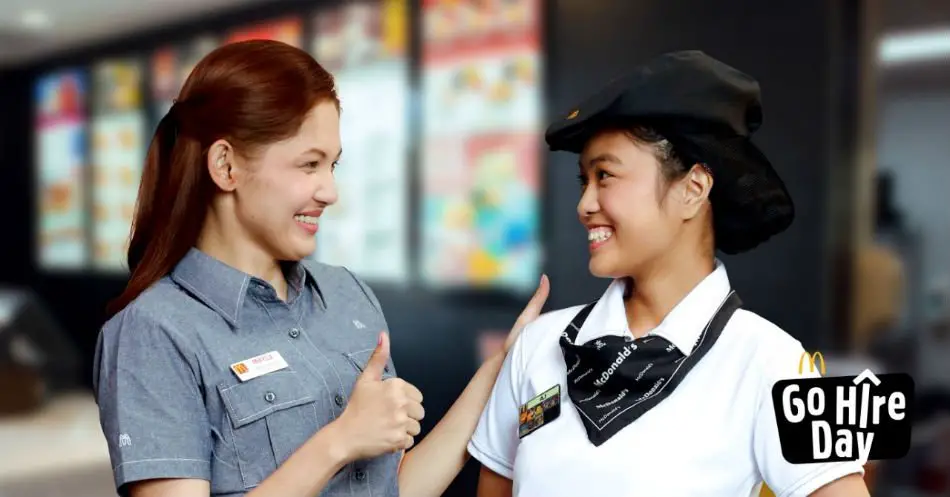 What is the "Go Hire Day" program?
Based on what it's called, the Go Hire Day program is a program newly launched by the fast food giant. This act is to help boost local employment and to help Filipinos land a job faster and easier. Originally, this movement is part of the classic policy of McDonald's from all of its restaurant to hire directly. It has been like this since 1981 and thankfully, they're continuing the program; even bigger and better.
Read: Direct Singapore Jobs for OFWs this 2018
Which employees are part of the Go Hire Day program?
Generally speaking, the program aims to hire crew members and management trainees in selected areas all over the country. It serves as a movement to improve the quality of the services that McDonald's gives its customers. Moreover, it's an initiative to increase the manpower together with the expansion of the business in the Philippines.
I'm interested in participating in the Go Hire Day program… Where do I go and how do I apply?
All over the Philippines, there are selected McDonald's restaurants that are being used as recruitment hubs. This month, there were four (4) Go Hire Days and will continue in September. The schedules would be the following:
August 28: McDonald's Valero (H.V. Dela Costa St. corner. Valero St., Salcedo Village, Makati City)
September 5, 2018: McDonald's Motorway, Tarlac (Barrio San Roque, Tarlac);

McDonald's Dau (MacArthur Highway, Dau, Mabalacat, Pampanga) for crew service members

September 18: McDonald's Las Piñas City
Read: Japan Offers Jobs to Filipinos – Php73, 000 to Php78, 000 Salary Per Month
Are there requirements for people to be hired?
As of the moment, McDonald's is looking for a bachelor's degree holders and college students for the management trainee positions. For the service crews, they're currently prioritizing degree holders as well. However, you ca nwait for further announcement regarding this concern.
If you're interested in participating in the Go Hire Day program, you can visit this link for more information regarding the process and the program itself.