After the nationwide inflation rate shock, a lot of Filipinos immediately thought that other prices, not just for commodities, would also increase. That didn't happen, though; the price of transport is the same, the tuition fees, and so on, however, gas prices are beginning to soar and there are a couple of reports that mention its increase. Due to that, jeepney operators and drivers wanted to increase the fare to line it up with the increase in gas prices; what they said, was that they might increase this to a whopping P12.00 jeepney fare.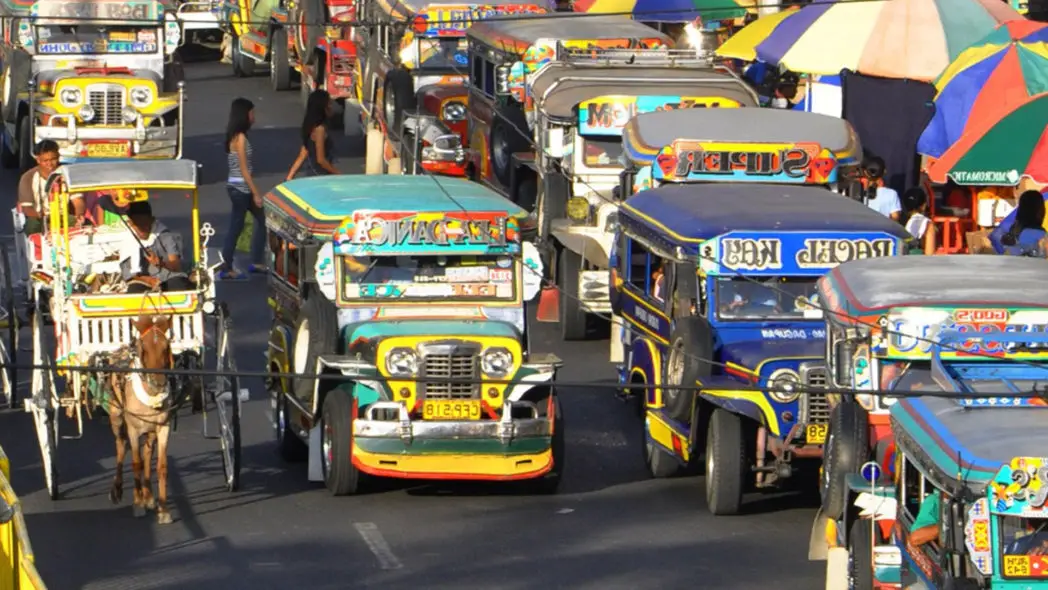 How much is gasoline in our country currently?
The latest reports have shown (yesterday) that gas is currently at P60 while diesel is at P47. However, operators and drivers said that if this continues on, the price of transport needs to adjust as well. Basing it on their data analysis, the price of gasoline and crude would still increase even today.
Just last Monday, gas companies made announcements that there would be a P0.40 price increase for every liter of gas; P0.20 increase for every liter of diesel; and P0.15 for every liter of kerosene. Summing all of the hikes up for the past two (2) months, a total of P3.00 would be the correct and the calculated amount of the increase.
Read: How can we Filipinos Overcome Inflation Without Being Rich?
This week has been the straight 7th week that an oil price hike is present. The total, which we mentioned above, would individually be for gas and diesel. This is what's causing both operators and jeepney drivers to be positive on the increase of the fare prices.
Do operators and drivers agree to the P12.00 jeepney fare hike?
Even if they are, they're not comfortable and happy about the increase in the prices of gasoline, kerosene, and diesel. What they're saying is that the government is already earning a fair amount through taxes that the oil price hike should eventually come to an end.
One jeepney driver was interviewed by ABS-CBN and said that the government should have somewhat a good control over the price of gasoline. Having said that, they should control that variable instead of increasing the fare of the people.
Dapat po ang diesel ang babaaan nila, huwag 'yung pasahe ang tataasan," said Christopher Catahan, a jeepney driver.
Robert Martin, leader of the transport group Pasang Masda, said in a statement that they would wholeheartedly decrease the price of the fare if the prices of gasoline would lower as well.
Pag ito po'y bumaba, 'yung grupo po namin na nag-file ng petition na ito, magpa-file agad kami, reduction of fare. Lagi po kaming ganu'n sa inyo, magkaroon lang po tayo ng give and take situation,"  he said.
As we can see, even leaders and operators of major transport groups do not agree to this. Imagine hiking the price by P3.00 from its current standing? That would be a major adjustment for both businesses and consumers. This is the effect of the changes and adjustments of gasoline both here in our country and abroad.
Read: How to Report Corruption And Bad Experience In Philippine Transportation?
Would there be a transport strike again?
Since no further announcements were made regarding this concern, no final actions were planned yet. Hopefully, operators and drivers won't hold a strike to protest against the price of gasoline, diesel and kerosene. However, it's healthy and better to be safe so stay tuned!
No one likes the idea of a price increase. As a matter of fact, due to this, everything in our world would adjust. Eventually, people and workers would find it difficult to save money or to keep something because of the sudden increase of expenses here in our country.
Back in July of this year, the price of the jeepney fare increased from P8.00 to P9.00 due to the same reason. The P9.00 jeepney fare would be charged to a passenger for the first four (4) kilometers from where they rode the jeepney. This was backed by the LTFRB in order to be at par with the gas prices back then.
Succeeding kilometers from that P9.00 jeepney fare would be P1.50 per every kilometer traveled. In accordance with this, the P12.00 jeepney fare would technically be the same. Although there are no final announcements yet on how the pricing would be, the price hike looks the same.
We do hope that the P12.00 jeepney fare hike won't become a reality. This won't only be difficult for commuters, it's also going to be difficult for public utility vehicle drivers, even those who drive!