Issues about Facebook being hacked have been hot topics recently. As a matter of fact, Mark Zuckerberg founder and CEO of Facebook, faced officials regarding privacy and confidentiality of the social networking platform. He was able to defend and to testify against it, we thought that that was over. Last Friday, the 2nd of November 2018, BBC news reported that around 81, 000 Facebook accounts were hacked and private messages of those accounts are actually being sold.
Read: Over 200 Apps Suspended By Facebook Over Possible Data Misuse Investigation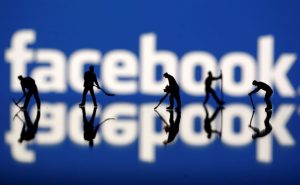 Most of these profiles were from Russia and Ukraine. However, we Filipinos can't still have the peace of mind because there might have been accounts infiltrated by Facebook hackers from our country.
According to BBC News, they became aware of the breach when an English-language forum somehow advertised the selling of relevant details of Facebook accounts that were 120 million.
If you're wondering what the messages were, they were chats about the recent holidays, photos of vacations, and intimate conversations. Those were the ones bought by people from the Facebook hackers. Although those were reported, Facebook highly doubts this and said that their security was not even compromised. In addition to that, they said that a breach that big would notify Facebook immediately.
So what do we blame then? According to Facebook Executive Guy Rosen, malicious browser extensions should also be looked at in this scenario. This makes the victims' activities visible which, in turn, would be able to be seen by Facebook hackers.
We have contacted browser-makers to ensure that known malicious extensions are no longer available to download in their stores."
Read: Tech and IT Expert Tells Netizens to Have a Facebook Password Reset After the Security Breach
People should not worry anymore because according to Rosen, they were successful in taking down the website which spread the critical personal information of the people involved. They sought help from law enforcement and they were able to pin the website down.
As per the reports, most of the accounts were from Russia, Ukraine, and the United Kingdom. However, there were also accounts from Brazil, the United States, and some place else where the browser extension was used.