Many Filipinos have been wanting an increase in their salaries. Well, good news for employees in the NCR region because a daily wage hike of P25 has been approved, as reported by Carlo Mateo in News TV last Monday. This applies to minimum wage workers in the National Capital Region (NCR) which includes a P10 increase in the Cost of Living Allowance (COLA).
Read: Third Telco Service to be the Cheapest, Promises Chavit Singson
25 pisong dagdag-sahod sa mga manggagawa sa Metro Manila, aprubado na, ayon kay Labor Sec. Silvestre Bello III. #SuperBalitaSaTanghaliNationwide https://t.co/z3DZeChnPa

— DZBB Super Radyo (@dzbb) November 5, 2018
Labor Secretary Silvestre Bello III said that this will adjust the daily minimum wage of workers from P500 to P537. Moreover, this P25 increase is substantially lower than the P334 proposal, closer to the P20-offer of the Employers Confederation of the Philippines (ECP). According to the government, there are around three (3) million minimum wage earners in the country so upping the minimum wage would somehow tend to those who need it the most.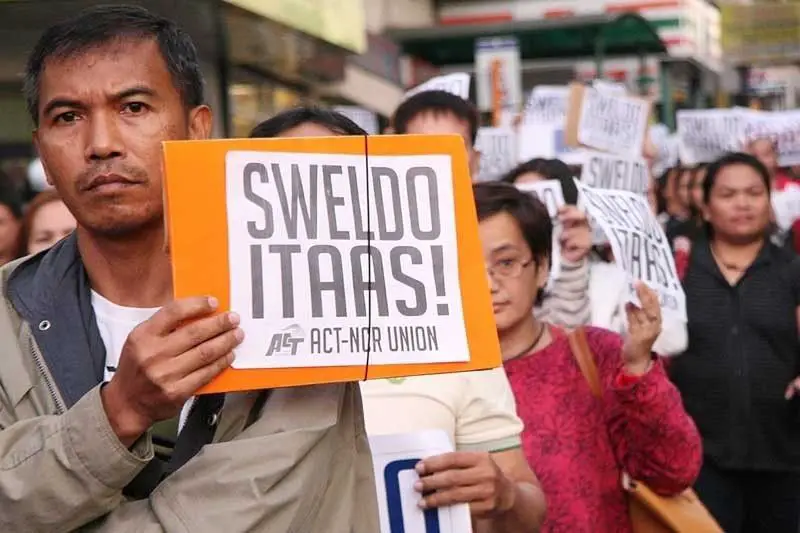 However, the increase won't immediately take effect. The wage hike of P25 will be felt fifteen (15) days after the publication in newspapers of national circulation.
In addition to that, the Labor secretary made a defense on the amount. He said that two things were factored in in the approval of the P25 wage hike: the workers' need and the employers' capability to pay. Moreover, Bello was also quoted as saying that in the report, they generally respect the opinions of the labor groups who said that the increase was too small.
Read: Different Ways to Save Money on a Low Salary
Is the wage hike of P25 only in the NCR?
Fortunately, no. In region 2, the minimum wage was increased by P10 on top of P10 Cost of Living Allowance. In total, they had a salary increase of P20. It is generally fine for an amount P320 to P360 in different industries and sectors.
In addition to that, the minimum wage hike of employees in Region 4-B was from P12 to P20; an salary threshold of P283 to P320 across different sectors.
Hopefully, this wage hike of P25 would just be the start of the improvement in the economy. What do you think about the P25 wage increase? Do you think that this is sufficient? Let us know in the comments below.