If you're planning to take a vacation to Baguio, then you need to be aware that there was a recent ordinance that was passed and is currently being observed and practice in the city. The anti-profanity ordinance was passed by local officials according to city Mayor Mauricio Domogan.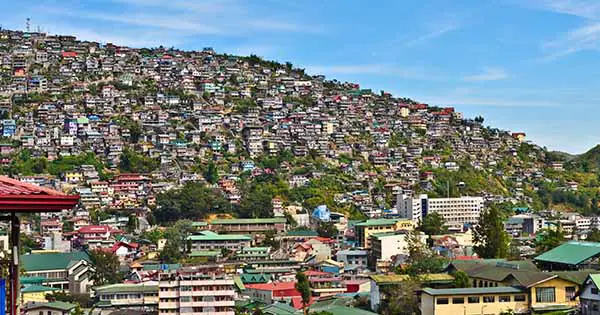 The anti-profanity ordinance is the act of banning profane and foul languages in all schools, business establishments, and public places that are frequented by children and young adults.
Read: HiDOK, a Mobile App for a Doctor's Appointment, Now Out in Davao
According to the city's ordinance, teachers and guidance facilitators and guidance counselors and going to be required to tell students they'll catch cursing; what they'll do is that they have to summon their parents.
In the event that students somehow disobeys the ordinance repeatedly, there's a risk of expulsion once officials validate the case.
Baguio city Mayor said that they were able to notice that using foul and profane language has become a norm in the society. Moreover, he said that the anti-profanity ordinance is a part of preventing children, and soon-to-be youth from developing this infamous habit.
Nakikita natin na parang normal na iyung magmura, magsalita ng malalaswa… Parte iyan na sana iyung ating mga anak, hindi ma-develop na normal ang magganoon."
(We're noticing that swearing and using lewd language seem to have become a "normal" part of conversing. This ordinance is part of the effort to prevent our children from having the mindset that cursing is fine and from them developing this habit.)
Read: New Landport Bus Terminal That Looks and Feels Like an Airport: The Parañaque Terminal Exchange (PITx)
How about tourists who swear?
According to Domogan, just tell the person to stop and that we have an anti-profanity ordinance. This would allow them to become aware of this certain rule and for them to help spread the word to other tourists who will be visiting the city.
For everyone to be on clean slate, public places, especially in places where it's frequently occupied by children, a signage displaying that cursing is not allowed would be required to be put up.
Read: Taytay Tiangge: A Place for Affordable but Quality Clothing
Baguio is home to around 300,000 people wherein around 65.5 percent is below thirty years old (30 years old). This was according to statistics last 2010. Furthermore, Baguio is known to be a tourist destination wherein many foreigners and travelers visit every single day.
Therefore, it's just right to have the anti-profanity ordinance to prevent Baguio in having a negative image to the world.