Now that it's the time for vacation, a lot of people are considering traveling. What are on your lists? What places do you want to go to with your friends? If ever you get caught up deciding whether or not you want to stay in Baguio, you can add La Union to your list because you can now travel from Baguio to La Union in just an hour!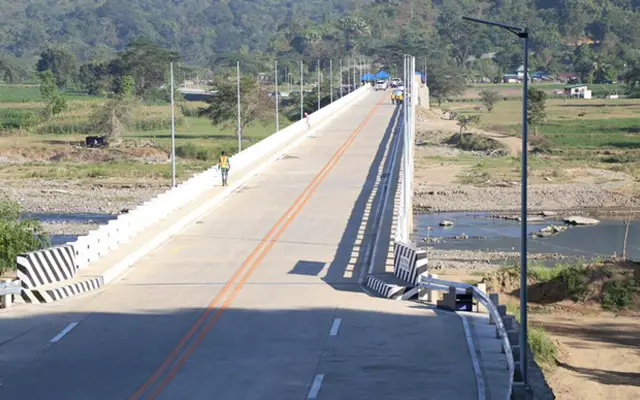 Yes! The newly built Anduyan Bridge would allow you to access La Union from Baguio in just one (1) hour. Together with the Aringay-Tubao Alternate Road, you can go back and forth faster, easier, and with less vehicles you can encounter.
Lats 26th of November, the Anduyan Bridge was inaugurated by the Department of Public Works and Highways (DPWH). The Anduyan Bridge and the alternate road in La Union will cut and drastically lessen the travel time from Tuba, La Union to Benguet from two (2) hours to a short and quick 35 minutes.
Moreover, people who are traveling to Baguio will now only have to travel an hour instead of two (2) hours and 25 minutes. With this, you can come up and devise an itinerary with the new timeline you'd be in. Your plan can now include: Benguet, Baguio, and La Union in just one short go!
As per the Department of Public Works and Highways (DPWH), this new alternative will decongest the traffic that you know in the infamous Baguio City Road and/or Marcos Highway and Baguio-Bauang Road and Naguilian Road.
Those who would like to spend the holidays in Baguio can use this bridge." said DPWH Secretary Mark Villar, noting that the landslide-prone Kennon Road is still closed.
If you're looking to travel to the north, you can now improve your itinerary and include everything! You can access them in one go because of this new road alternative.
Find yourselves indulged by the beauty of the north! Travel to Baguio-Benguet-La Union in under two (2) hours! Enjoy the new alternative road and the bridge and use it to your advantage.