When it comes to security, we always take care of our personal information and we avoid it getting leaked or getting into the wrong hands at all costs. But how if your phone provider, the one you trust with your information, suddenly leaks and sends your information to some random people. Would this be excusable if they said it was just an error?
Globe Telecom – one of the Philippines' largest telecommunications company had and accident where "some" of its customers' information was leaked. This alarmed all subscribers including people form other providers as well.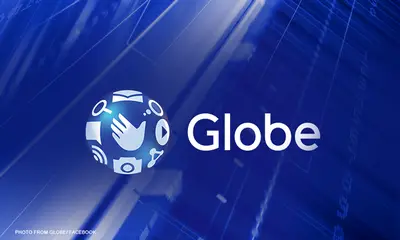 Read: Cathay Pacific Says Sorry About the Data Breach, Denies that they're Covering it up
How many were affected?
To be exact, a total of 8,851 prepaid users were affected by this data breach as per Globe. According to some reports, they had all of the same question, where did the issue come from? It was all because of their ongoing promotion or program called: On The List.
On The List is an exclusive program launched by Globe Telecom targeting specific prepaid users, exposing them to different kinds of perks. As per those who were sent the text, they said that they were eligible to take part of the current promotion was giving them a chance to register and win tickets to Blackpink: In Your Area Concert. BlackPink is a Korean girl group band who currently has the hearts of millions of Filipinos.
Read: Philippine Mobile Data Speeds Have Improved
Surely, this made some customers register immediately without hesitation. However, on January 28, 2019, complaints began to rise in different social networking websites namely Twitter and Facebook under the hashtag #talktoglobe.
The complaints said that the affected customers were able tp receive an email notification and/or confirmation that contained someone else's information. By what happened, they realized that something was wrong and they were able to tie the strings together and realize that the registration information they submitted was sent to the wrong email address or recipient rendering their info open to someone.
Read: Cebuana Lhuilier Reports Data Breach
Globe received the word about the issue and has already acknowledged it. They posted an official statement via their GlobeIcon Facebook account. This was Globe's statement:
Globe Telecom has rectified the issue with affected customers on sending wrong confirmation receipt to another individual and reported the incident to the National Privacy Commission in compliance with regulatory requirements. It was just a case of sending the data registration confirmation receipt to the wrong individual and was not sent en masse or as a group of data. It only affected prepaid customers who have registered to the On The List program to avail of concert tickets and other music venues of Globe events. About 8,851 customers were affected out of 60 million prepaid customers.
Anton Bonifacio, Globe Chief Information Security Officer said that the On The List Registration was immediately eradicated to get rid of potential people who are looking to register.
The On The List registration site was taken down immediately to remove access to potential registrants at the time and we have notified all affected prepaid customers of the issue."
A short and simple statement by Globe says that everything is back to normal. However, even though it seems like everything has been fixed already, people can't still let go of the fact that damage has been done. They can't avoid to ask about it: What about the damage that has been done? Yes only a small amount of customers were affected out of the 60 million they have but when privacy is the thing being talked about and personal information is involved, they should take extra precautions because these are really important.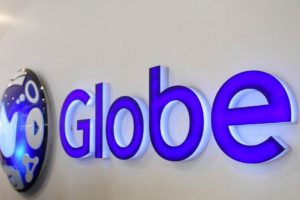 Should this error slip or should they face proper judgment? Similar to what happened to Google, a majority of the population is saying that they should pay a fine to learn from the mistake they have made. In return, they would take extra care of the data they have in the future.
Read: 81, 000 Accounts' Private Messages Being Sold by Facebook Hackers
What should I do if I was part of the data breach?
So, if you were affected by the said breach, the best thing to do right now is to take a look at all of your accounts and double check anything for unusual activity. In addition to that, if you experience any more problems related to this or concerning your telecommunications provider, you could file a report of any incident to the National Privacy Commission (NPC).