A few weeks and a few months back, issues about ride-hailing application, Angkas having a Temporary Restraining Order (TRO) has been circulating around the net. To give you some sort of a refresher, the issue is about it not having business permits toward being a transportation company. Instead, it's permit revolves on the idea of it just being a delivery company.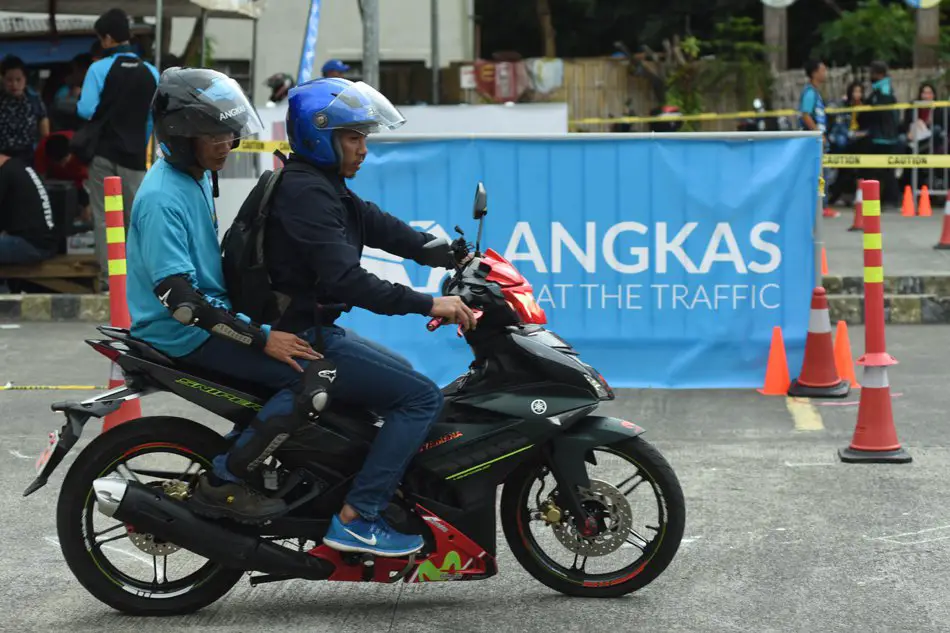 However, after some discussions about having a motorcycle ride-hailing service being a necessity in our country because of the traffic and lack of transport, the House of Representatives passed the measure that would finally allow operations of two-wheel public transport operations. Habal-habal and Angkas are among the two of these.
Read: LTFRB opens 20,000 TNVS Slots
In addition to that, Congressmen also OK-ed the second reading on the Student Fare Discount Act or House Bill 8885. This specific bill is looking to institutionalize or decrease the fare privilege for students and people who study.
House Bill 8959 was the first one to be passed on Wednesday's session.This House Bill is also known as "motorcycles-for-hire act" which consolidates separate legislative proposals, a total of six (6). This would authorize and give command the Land Transportation and Franchising Regulatory Board (LTFRB) to legalize and allow motorcycle operations as public utility vehicles. What this means is that when this bill gets approved into law, people can legally utilize motorcycles to be public transportation vehicles.
Who are the authors of this measure?
Politicians who authored this specific bill included Rozzano Rufino Biazon from PDP-Laban, Muntinlupa City, Raul del Mar LP, Cebu City, and Pedro Acharon from NUP, General Santos City. This is endorsed to the House Committee on Transportation for further approval and in proposal to amend the "motorcycle-for-hire" act or the Republic Act (R.A.) 4136 among the modes of public transportation or ways of commuting.
Representative Cesar V. Sarmiento, the one who sponsored the bill, says that this motorcycles-for-hire act or any two-wheeled motor vehicle that is duly registered with the Land Transportation Office (LTO) as a vehicle for hire can and may be used as a commercial vehicle that transports goods and passengers from one point to another.
Read: Angkas Buhay, the First Motorcycle Ambulance in the PH
In addition to that, it aims to legalize motorcycles after a decision made by the LTFRB to halt the operations of Angkas. Why is this so? Because the agency said that the company does not have any authority to grant or allow operators certificates of public conveyance. To put simply, they are not registered to operate as what they are known for.
What does this bill cover?
This bill dictates that operators will be required to provide insurance coverage for third parties, riders, and the drivers during service.
The LTFRB is mandated to prescribe, adjust, and determine the rates of the fares as well as other charges for any motorcycles-for-hire operations. More so, they were also directed to suggest different routes and give higher and better priority to vehicles with higher capacities or those that are part of mass transit systems in distinguishing routes.
The House Bill 8885 unites a total of nine (9) different legislative proposals. These proposals were filed by different party-list representatives, namely:
Eric Olivarez of NP, Paranaque City;
Winston Castelo of PDP-Laban, Quezon City;
Alfred Vargas of PDP-Laban, Quezon City; and
Bellaflor Angara-Castillo of LDP, Aurora
Vargas said and explained that the bill emphasizes that students will have a 20 percent discount on regular domestic fare rates of public transportation utilities like rail, air, sea, and land. More so, he said that students can avail of this discount upon presenting a validated and legitimate enrollment form or valid current Identification Card (I.D.) to support the claims of being a student.
Read: New Bills to Empower OFWs, Approved in Congress
He further explains that students can avail of the discount in the entire period of a specific student's enrollment, including holidays and weekends.
Also, as stated in the bill, students will have an option to choose between the discount fare offered by transport firms or the promotional fare that is given by the bill. As per Vargas, this way, the students won't be able to take advantage of the two discounts at the same time.
By this, operators and owners of public transportation vehicles and utility can recover their lost income, considering the fact that they will offer discounts, by claiming the amount or discount they've given as tax deduction for the year when the discounts were given and granted.
Now, students can utilize their 20 percent discount in public transportation also if they utilize Angkas, a two-wheeled transportation service.
Read: Student Discipline and Teacher Protection Act (House Bill No. 5735)
What do you think about the House's decision of keeping Angkas as a means of transportation here in the country? Do you think of this as a safe means of transport?