Overseas Filipino Workers (OFWs) are people who work and strive thousands of miles away from their families to bring meat on the table. Moreover, they're an additive to the economy by the remittances they regularly send to their families here in the Philippines because they help the local commerce fluctuate. What most of us do not know is that these OFWs are prone and vulnerable to violence, maltreatment, and abuse only because they come from a different race. There have been a lot of issues of this like the one in Kuwait; the reason why our country had a deployment ban to that country.
Read: No Parking Space, No New Car Senate bill
Just recently, people in the higher government saw this and made this an opportunity to compose two (2) bills to empower OFWs. Yes, two bills were written and passed in order to give OFWs assurance that they are safe and that they're not people who can just be abused. The House of Bill Representatives approved HB 8110 and HB 1700 are both bills to empower OFWs, leaving them no sense of fear while living and working abroad.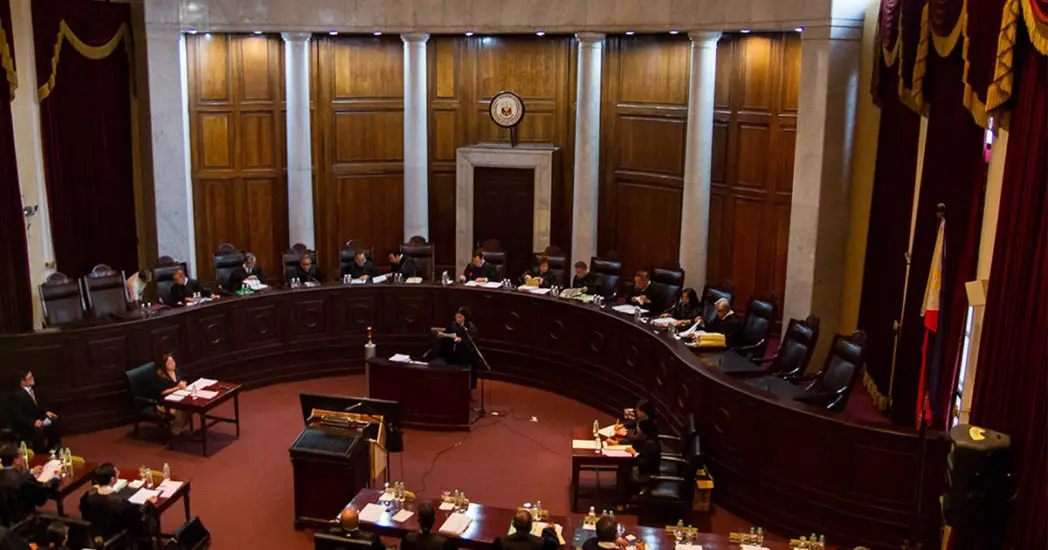 The following bills are now on the second (2nd) reading. House Bill (HB) No. 8110, proposes a standard rule book or handbook which dictates the rights and responsibilities of OFWs. The House Bill (HB) No. 1700, on the other hand aims to grant OFWs the right to have protection on money claims or on getting a hold of their salary.
These were according to Bagong Henerasyon Party-List Rep. Bernadette Herrera-Dy. Moreover, she said that the handbook and the protection on money claims will give a moer firm way of enforcing both of their rights and on their salaries.
The OFW Handbook will empower them with information on how to asser their rights and responsibilities while equal protection on money claims means firmer legal footing for enforcement of rights on compensation."
The Philippine Overseas Employment Administration (POEA) is present to make the modifications, develop, publish, and distribute the handbook, under the HB No. 8110. Furthermore, they're also to be the leader in implementing and setting up programs against illegal recruitment activities. Although, they're really that branch of the government who deals with OFWs and their welfare, they're going to take charge in stopping situations where our dear migrant workers could get into trouble.
Read: P40 Parking Fee for the First Eight (8) Hours, Being Looked at by the Senate
More so, they added that the handbook should contain words that are easy enough to comprehend. It should be written and composed in words and in sentence structures wherein they can derive it from the local language. This is in order for them to have a full understanding of what the handbook contains.
Meanwhile, HB No. 1700 is looking to modify the Republic Act No. 8042 or more commonly known as "Migrant Workers and Filipino Migrants Act of 1995." The amendment they're looking to push through is to remove "or for three (3) months for every year of the unexpired term, whichever is less."
This specific clause can be found on the on the fifth (5th) paragraph on the 10th Section of the law. The amendment aims to remove this certain clause which is to be replaced by a new measure. Section 10 talks about money claims for the unexpired portion of an OFW or a migrant contract of that worker.
Read: Congress Approves Proposed Bill Doubling Senior Citizen's Social Pension
In the amendment, workers have the right to the full reimbursement of their placement fees. The deduction would be made with a 12 percent interest per annum in the event of termination of employment abroad without authorized and if done outside procedure as defined by the contract or the law. Furthermore, this will actually be also applicable to a migrant worker's deduction of salary.
A lot of issues are circulating around the world, concerning our dearest OFWs. President Rodrigo Duterte, is among the people who look up to these workers who travel thousands of miles just for them to provide for their families.
Read: The Universal Health Care Bill Approved by the Senate
This is the reason why these bills were passed; bills to empower OFWs would clearly make a difference in terms of how foreign employers would treat OFWs. Moreso, these bills would definitely give them the rights they have to know for themselves and for the country they're representing.
Hopefully, these bills to empower OFWs are going to be used in the best manners possible and that they not abuse these new rules and regulations if they become laws. What do you think about these new bills? Do you think that these will eventually become laws? Do you think that these are enough to give our OFWs peace of mind when working in the Middle East or abroad in general?